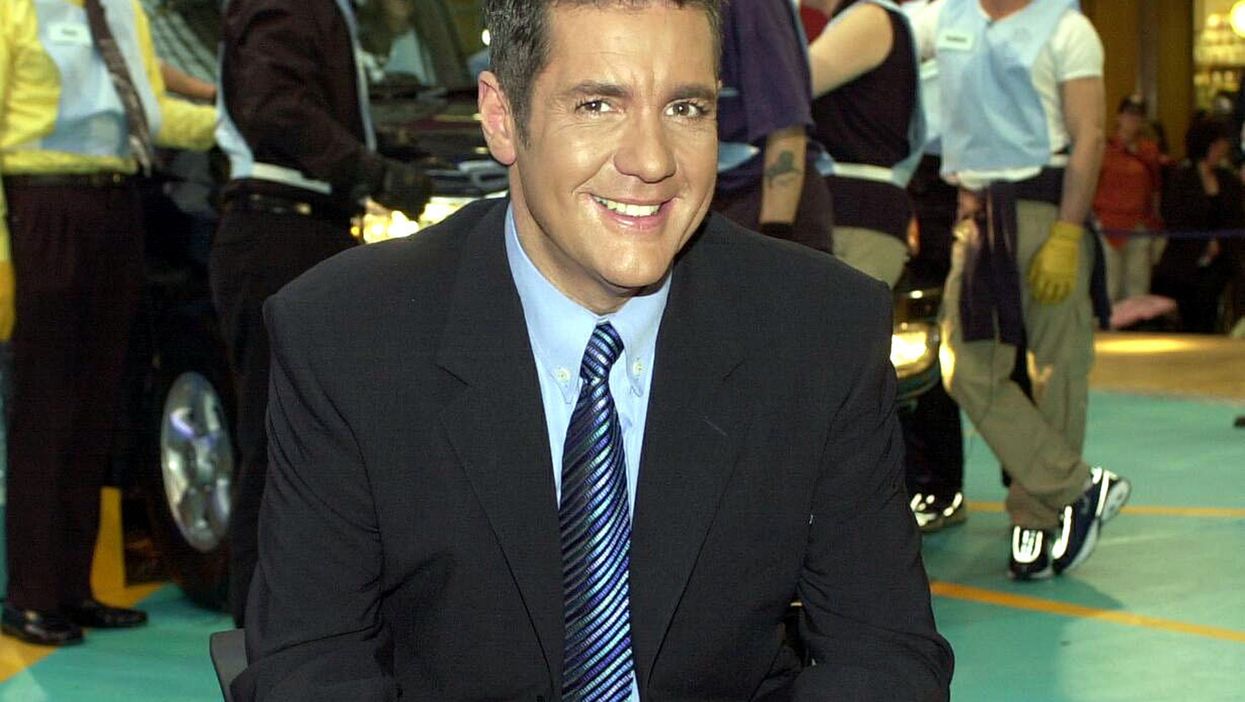 PA
TV presenter Dale Winton has died, aged 62.
He is best known for hosting game shows like Supermarket Sweet and the National Lottery's In It To Win It, but one thing he's not as well known for is his political commentating.
However, in May 2016, he wrote an op-ed for Conservative Woman - a website that claims to be "against the forces of Leftism, feminism and modernism" - titled 'Donald Trump: is he a hero or villain'.
In the 1,568 word essay, Winton writes at great length about how he felt "compassion" for Donald Trump, drawing parallels between himself and the former reality TV star.
He wrote:
When Trump descended the electric staircase orange, coiffed and above all incredibly confident; my jaw hit the floor.

As one who has spent his entire professional life being ridiculed for my 'fluorescent tanned' complexion, I felt compassion for the man before he even uttered a single word.
Winton also appeared to be an admirer of Trump's skills as a public speaker, saying of Trump's announcement that he was running for president:
When his announcement was finally over, I was exhausted. As it was, I was still emotionally stretched after a particularly traumatic episode of The Kardashians from the night before!

Maybe it was because I genuinely hadn't expected such a no-holds-barred delivery. It felt like the man had reached through the TV sceen and grabbed me by the scurff of the neck.

I defy anyone watching on that morning to look away until he was done.
He also described Trump as "truly authentic" and gushed over his patriotism:
He's fearless and he promises to make his followers safe and prosperous.

He loves his country and he'll do his best to protect it from anyone who threatens its constitution.

You cannot bully Trump and at the same time, he's got your back.
In the op-ed, which has been re-shared by Conservative Woman in the event of Winton's death, he also said he was "devastated" by Mitt Romney losing the 2012 election to Barack Obama, described Obama's presidency as a "horror upon horror", and added that he didn't believe Hillary Clinton was a "strong or persuasive" candidate.
Dale Winton came out as gay in his autobiography, which was released in 2002.
Donald Trump has been described by The Hill as having "taken every opportunity to promote discrimination against LGBT+ people in health care, social services, private business, employment, and state and federally-funded government services under the guise of free exercise of religion".