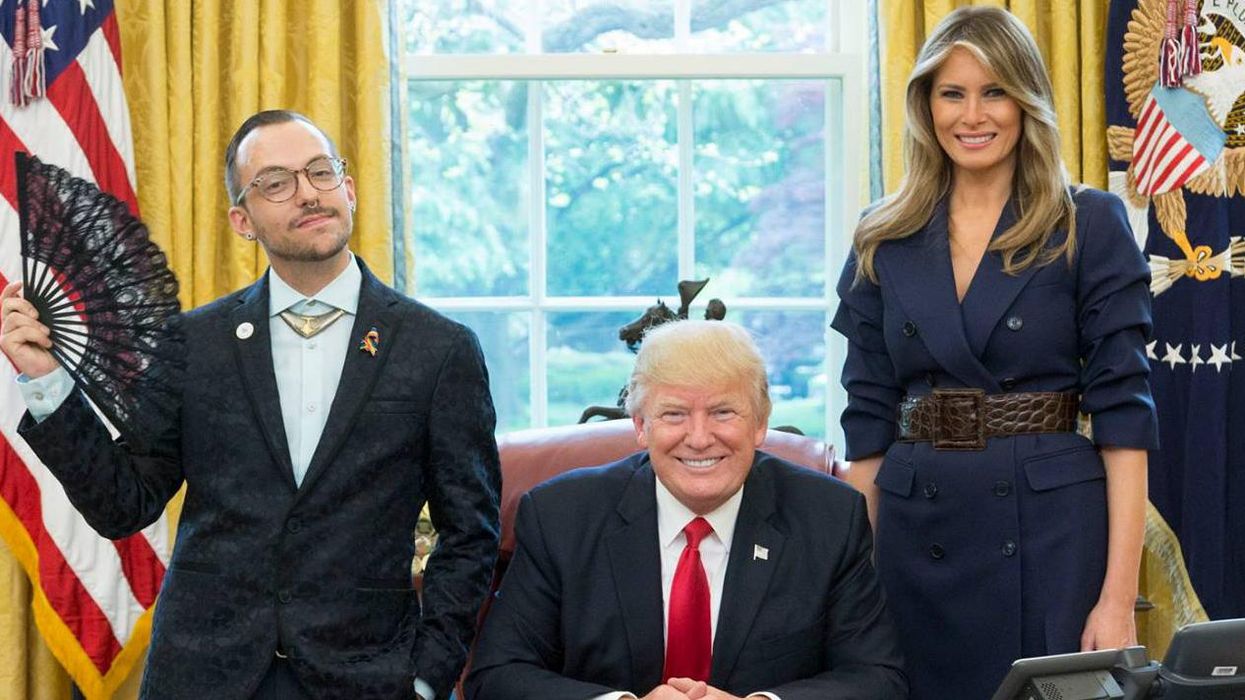 Shealah Craighead / Official White House photo / FACEBOOK / NIKOS GIANNOPOULOS
An educator who won a state "teacher of the year" campaign is going viral after he took full advantage of a photo opportunity with Donald Trump.
Nikos Giannopoulos visited the Oval Office to get a photo with Trump to celebrate his award.
In the photo, Giannopoulos is wearing a rainbow pin, and holding a black, lacy fan.
He explained in a Facebook post that he wore the pin to, "represent my gratitude for the LGBTQ community that has taught me to be proud, bold, and empowered by my identity - even when circumstances make that difficult.
He explained that Trump didn't let anyone speak, which teachers have been able to do in previous years. He writes:
Had I been given the opportunity, I would have told him that the pride I feel as an American comes from my freedom to be open and honest about who I am and who I love.
YES!