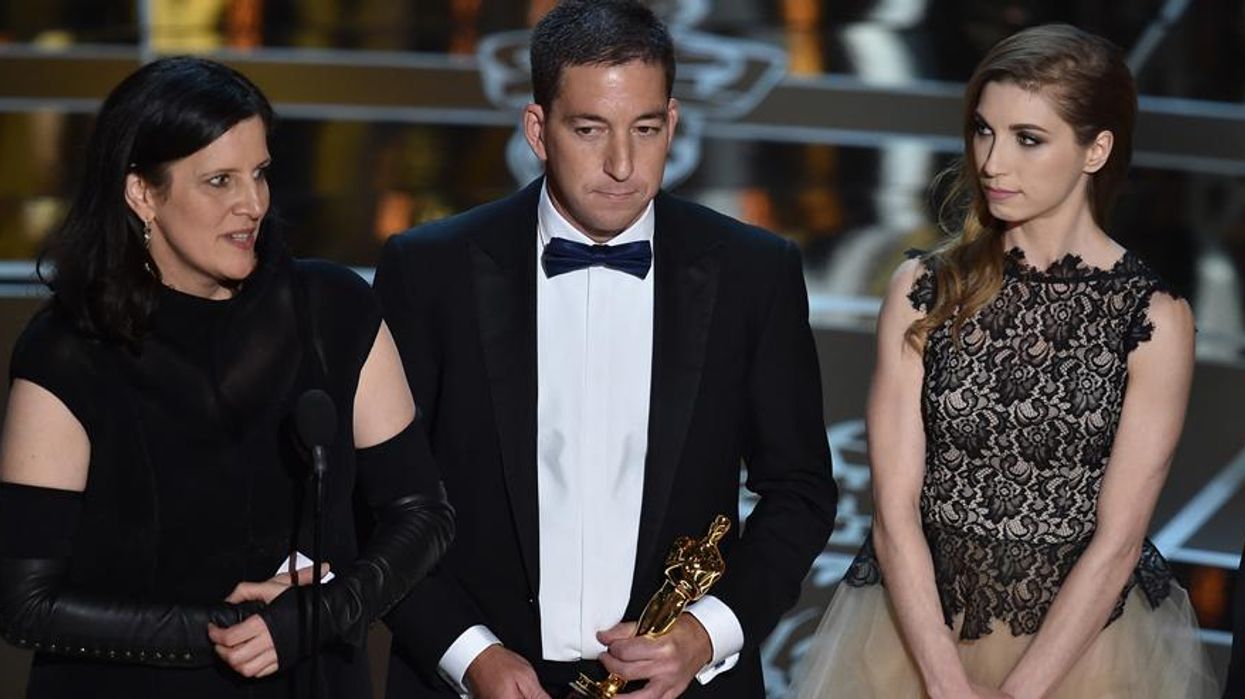 (L-R) Laura Poitras, journalist Glenn Greenwald, and Snowden's partner Lindsay Mills at the Oscars
Citizenfour, the documentary about the Edward Snowden revelations, won an Oscar on Sunday evening - prompting jokes from host Neil Patrick Harris about the "treason" the whistleblower couldn't be there to accept the award in person.
Laura Poitras, the film's director, did go to the ceremony and in an acceptance speech dedicated her award for best documentary to him. Snowden, who faces espionage charges, also released a statement about the win via the American Civil Liberties Union:
When Laura Poitras asked me if she could film our encounters, I was extremely reluctant. I'm grateful that I allowed her to persuade me. The result is a brave and brilliant film that deserves the honor and recognition it has received. My hope is that this award will encourage more people to see the film and be inspired by its message that ordinary citizens, working together, can change the world.
Citizenfour catalogues Snowden's first contact with Poitras, their first meeting and the days spent in a Hong Kong hotel room with the Guardian's Glenn Greenwald and Ewen MacAskill pouring over documents he had unearthed, as well as the fallout from their publication.
The law Snowden is being prosecuted under has no public interest defence. It's called the Espionage Act and you can read about it here.