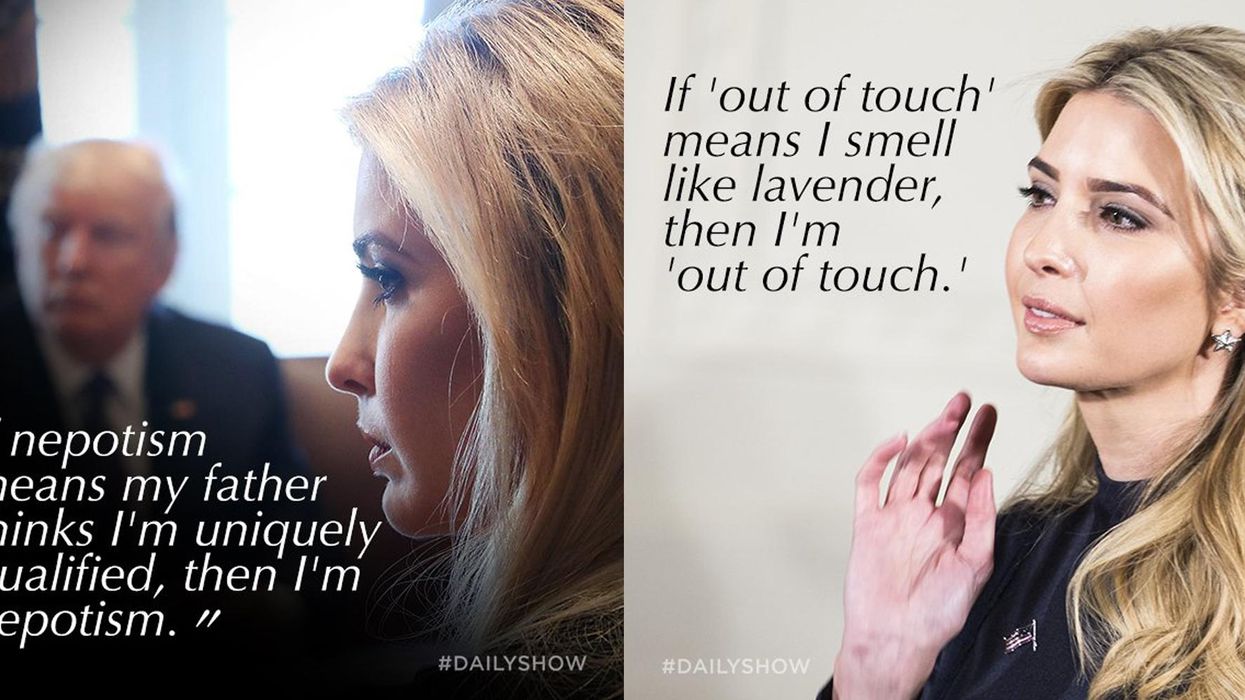 Daily Show
You can say a lot about the Trump administration, we certainly do, but one thing's for certain... They have a way with words.
From Sean Spicer's use of the word 'phenomenal', to Kellyanne Conway's 'alternative facts,' team Trump are very good at swift non-commital language acrobatics.
One of the best is Ivanka Trump, who during an interview with CBS' This Morning uttered gems such as:
I don't know what it means to be complicit...
And...
If being complicit is wanting to, is wanting to be a force for good and to make a positive impact then I'm complicit.
Wow.
It all stems from Ivanka being appointed special adviser, joining her husband, Jared Kushner, who also serves as an unpaid adviser to her father in the White House.
Many have raised serious questions about this appointment, suggesting it violated federal nepotism laws.
Jason Miller, the chief spokesperson for Mr Trump's presidential campaign, rebuffed these claims, telling CNN:
She's working for free. She's volunteering her time and effort for the good of the country. 

Everybody from the White House counsel to the (Department of Justice) has said that this doesn't violate any sort of nepotism rules.
Following Ivanka's CNN interview, the Daily Show got involved and came up with their own series of Ivanktionary phrases.
Here are some of the best:
Nepotism
Conflict of interest
Inept
Feminist
Out of touch
Naturally the rest of Twitter got involved as well.