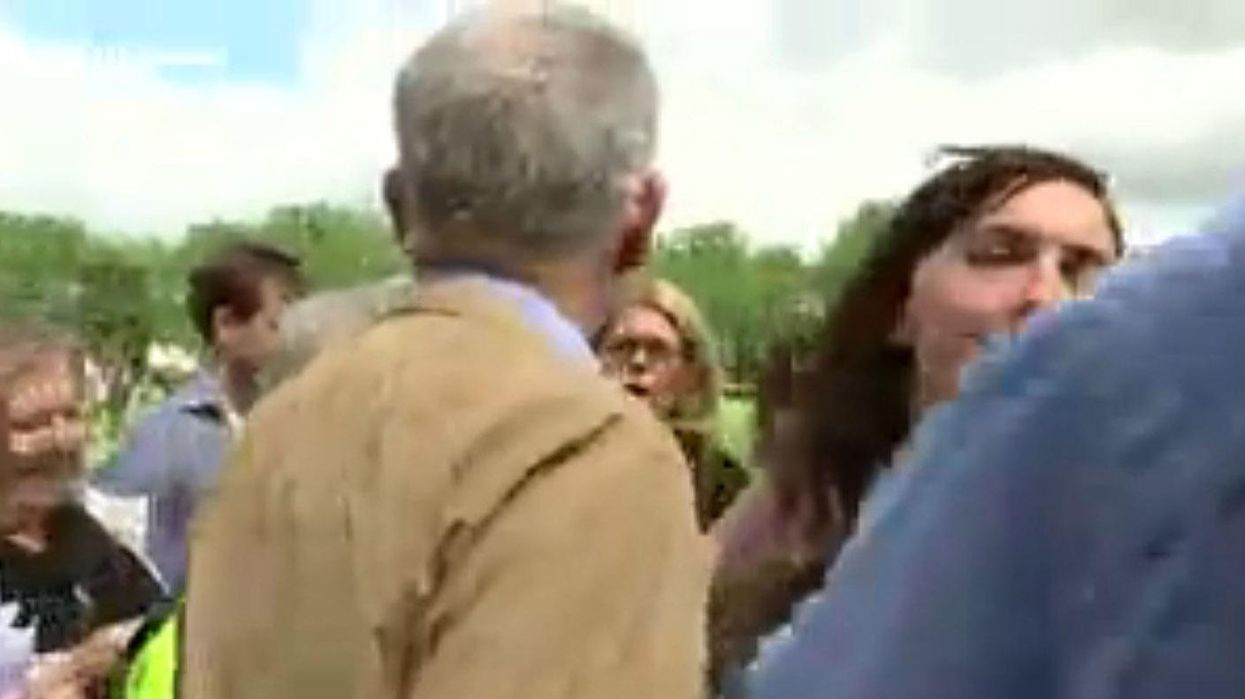 What's the difference between a "lunge" and "turning around"? Jeremy Corbyn, apparently.
The press pack around the Labour leader, as he departed the 'Love Islington, Say No to Hate Crime' rally on Saturday in Highbury, hurled questions to him about the pressure on his leadership:
Mr Corbyn, when are you going to stand down?

How much longer can you stay?

Mr Corbyn it looks like you're running away from talking about the leadership.
At which point the leader turned around, rather abruptly and said:
If you want to arrange an interview then speak to my press office, thank you.
And that's about it, really.
Elsewhere in the media, this has been interpretedsomewhat differently.
As Twitter has noted, this may be a little much:
Even one of the reporters said they didn't feel 'lunged at':
Mind you, you should judge for yourself.
Watch the full video, below: