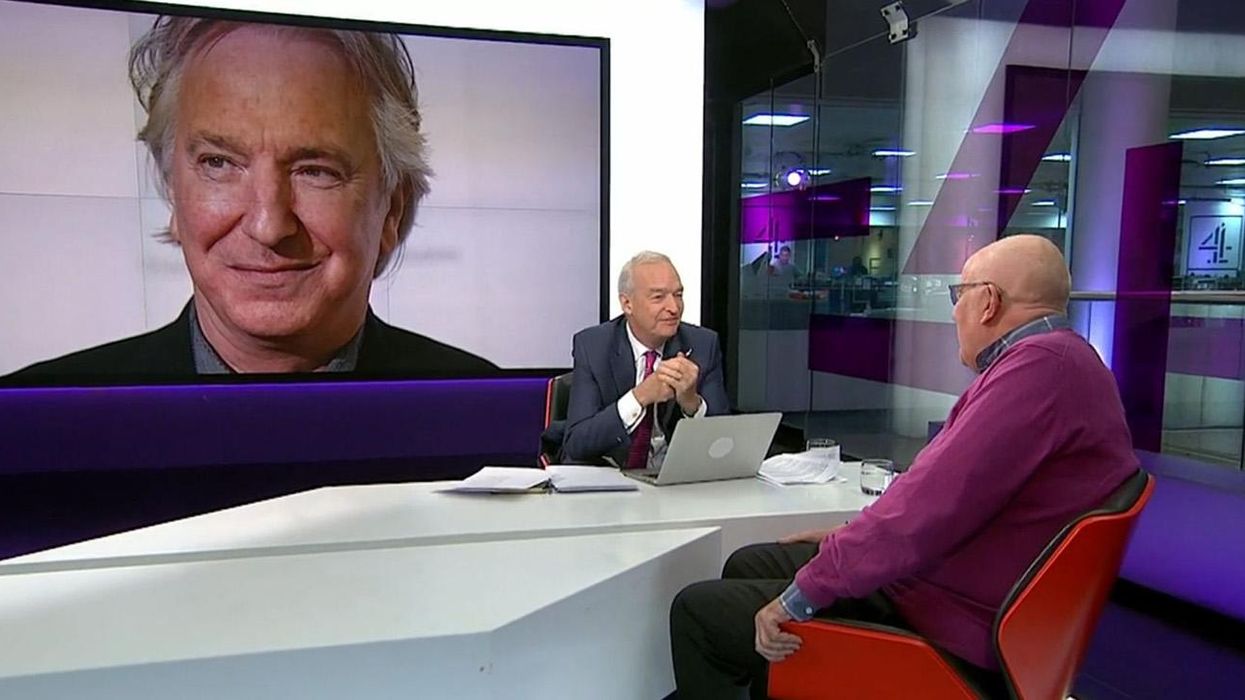 Jon Snow is one of the country's favourites for good reason, but he may be wishing he hadn't reached for a pun in a recent interview about the death of Alan Rickman.
The Channel 4 newsreader has faced criticism for making a flippant joke with Richard Wilson about the passing of his friend, the late actor who is perhaps most famous for playing Hans Gruber in Die Hard and Severus Snape in the Harry Potter series.
During an interview on Thursday night, the One Foot in the Grave actor Richard Wilson talked about his friendship with Rickman, saying how he would travel wherever you were if you needed him.
He then described their interaction in 1980 when the pair had worked together on stage, Wilson directing Rickman in a play called Commitments.
Snow then asked Wilson:
Did you know he was dying?
Wilson confirmed that he indeed had, after which Snow quipped:
So it wasn't a case of 'I don't believe it' then?
Watch the full video below:
Wilson reacted with a smile to the line, but some viewers were less receptive to the joke: