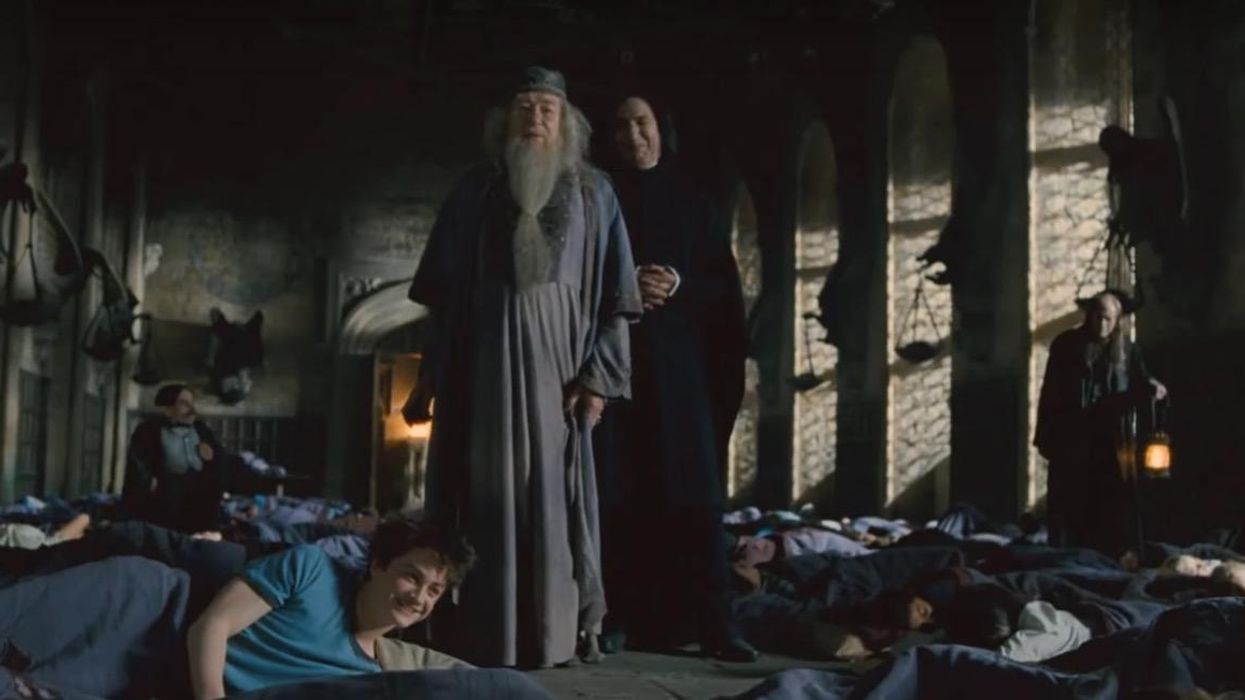 One year ago today, the stage and screen acting great Alan Rickman died of cancer.
On the set of the Harry Potter and the Prisoner of Azkaban, Rickman and fellow British acting great Michael Gambon hatched a fiendish plan to prank a fledgling Daniel Radcliffe.
As Radcliffe related affectionately during a bonus interview for the DVD release of the film:
There was this one time, in this room actually, where Michael Gambon and Alan Rickman - and I think Alfonso [Cuarón, the director] was kind of co-ordinating it, they took the opportunity to play a practical joke on me.
Emma Watson chimes in:
Really, really funny.
To which Radcliffe retorts:
For you.
For the scene, all of the Hogwarts pupils are lying down in the Great Hall in sleeping bags as Snape and Dumbledore enter.
Daniel Radcliffe (playing Harry) was lying, in Cuarón's words, next to "this particular girl that he fancied".
It was coming towards the end of a long take, nearing the finish of Gambon's speech as Dumbledore, when noises began erupting from Radcliffe's pillow.
Gambon delivers his lines, politely ignoring the sounds of incontinence coming from the Harry Potter sleeping bag, while Rickman's mask as a serious Severus Snape falls to giggling.
It turned out that Gambon and Rickman had put a fart machine, operated by Gambon, in Daniel's sleeping bag.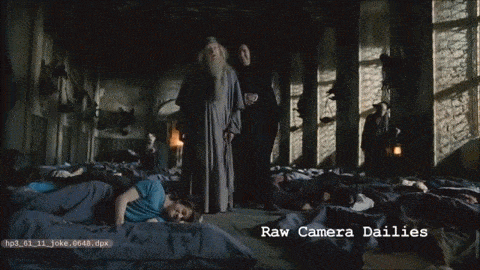 Watch the full prank, below:
Radcliffe said in a statement on after hearing of Rickman's passing:
As an actor he was one of the first of the adults on Potter to treat me like a peer rather than a child. Working with him at such a formative age was incredibly important and I will carry the lessons he taught me for the rest of my life and career. Film sets and theatre stages are all far poorer for the loss of this great actor and man.