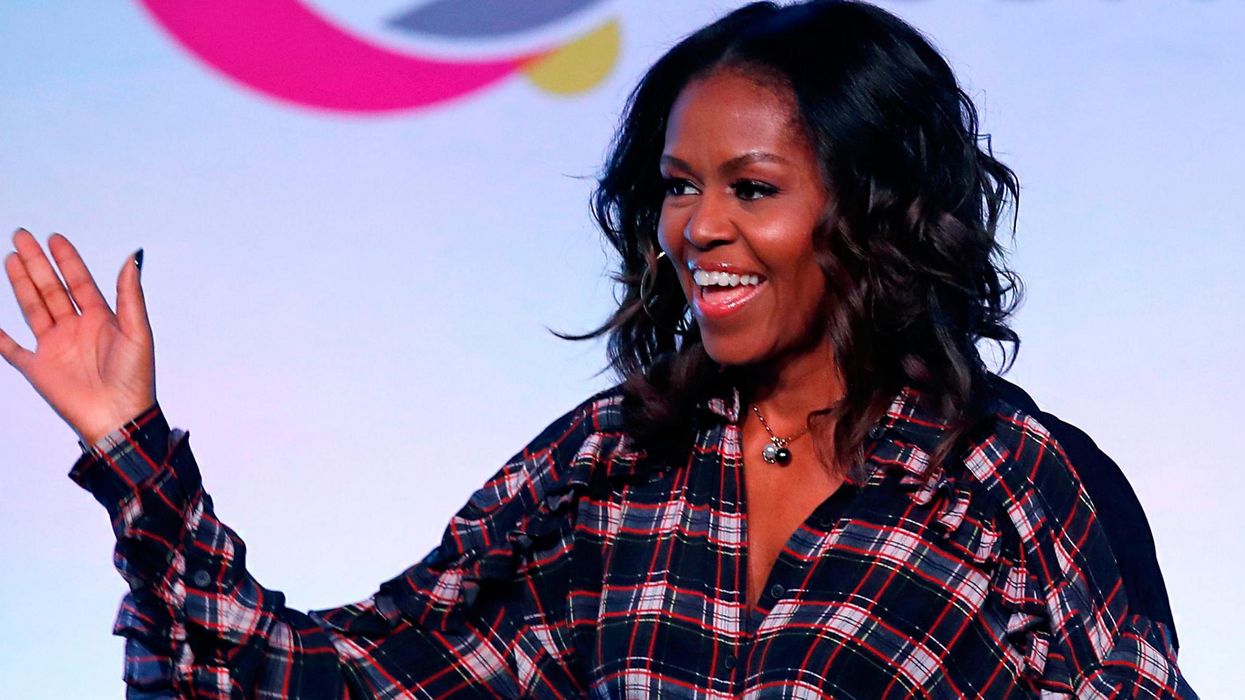 JIM YOUNG/AFP/Getty Images)
Michelle Obama has once again voiced what we're all thinking.
The former first lady has a message for the men of the world to do better when it comes to communication, particularly when holding each other accountable.
Making her comments at the Obama Foundation Summit in Chicago, Mrs Obama repeatedly returned to the theme of empowering women.
Michelle Obama tells men "Y'all need to go talk to each about your stuff. Because there's so much of it. It's so me… https://t.co/xCMgBDK1fV

— Kyle Griffin (@Kyle Griffin) 1509559420
Mrs Obama's comments come in the wake of a series of sexual harassment and assault allegations against powerful men in America, the most-publicised of which involve Harvey Weinstein and Kevin Spacey.
The former First Lady of the United States noted that women are often better at opening up to one another, saying:
[Women] straighten each other out on some things...

Y'all need to go talk to each other about your stuff because there's so much of it.

It's so messy.

Talk about why y'all the way you are. 
Later in the talk, she said that young women must be encouraged to speak out.
It takes practice to have a voice. It doesn't just happen overnight.
Choice words by Obama illustrated how she thinks girls and boys are raised differently.
We love our boys and raise our girls

We raise them to be strong and sometimes we take care not to hurt men and I think we pay for that a little bit.

Are we protecting our men too much so they feel a little entitled, a little self-righteous sometimes?
And, as it's hard to resist, she even took a veiled dig at Donald Trump.
You don't tweet every thought.
Underlining the importance of language, she added:
Every word you utter has consequences.

Words matter at this level.