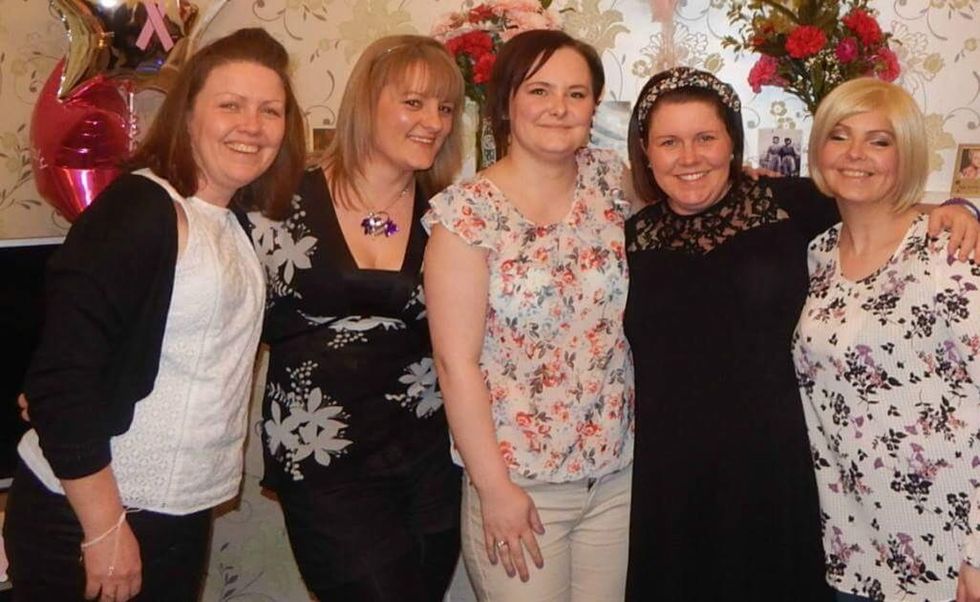 This looks like a family affair. What's going on?
Five women in the same family have all decided to have double mastectomies. Cousins Amanda Stewart, 32, Catherine Keeney, 28, Yvonne McKenna, 38, Laura McGuinness, 42, and Suzanne McCormack, 39, will all have their breasts removed in a bid to avoid developing breast cancer like their mothers did.
Are they at risk too?
None of the women possess the BRCA1 or BRCA2 gene which causes the cancer, but surgeons have offered them the operations due to their family's history of the disease.
And has cancer claimed many members of their family?
Sisters Yvonne and Laura lost their mother, Catherine, to cancer, and Josephine Murray, an aunt to all five cousins, also died from the disease. Amanda and Catherine's mother, Angela, and Suzanne's mother, Sadie, have also suffered from it.
No wonder they are fearful…
"Cancer has always been there, hanging over us like a dark cloud," Amanda, from Carluke, South Lanarkshire, told the Daily Record newspaper. "Hearing my mum utter the words, 'Your aunt has cancer' time and time again was bad enough… When she told me she also had it, my world collapsed." Amanda said. "I don't want to have to tell my son, Callan, or daughter, Erryn, the same news."
What do her cousins have to say?
Catherine, from Newarthill, is due to have the mastectomy and reconstructive surgery next month. "We are very lucky to have been given the chance," she said. "My mum and aunts would have jumped at it."
Are they confident it's the right thing to do?
Catherine admitted that she was nervous but said that if she didn't have the operation she would constantly worry about being the next woman in her family to have her world "turned upside down" by cancer. Suzanne added that she was having the mastectomy for the sake of her children: "I don't want to be frightened any more," she said.