iStock/Getty Images/ Facebook
A vegan bride has attracted criticism online after she stopped her own family from attending her wedding because they did not subscribe to the same lifestyle.
The unnamed bride posted her story on a Facebook page called 'VEGAN REVOLUTION', where she confirmed that her family had been uninvited as she and her husband didn't want to host 'murderers'.
The post was then shared on the insanepeoplefacebooksubreddit with the user Gelatin-MonKey adding that the bridal party had also been banned from the event.
Another Reddit user named Lockraemono then shared numerous screenshots from the Facebook post which had seemingly attracted a lot of attention.
This reportedly came from one of the uninvited bridesmaids.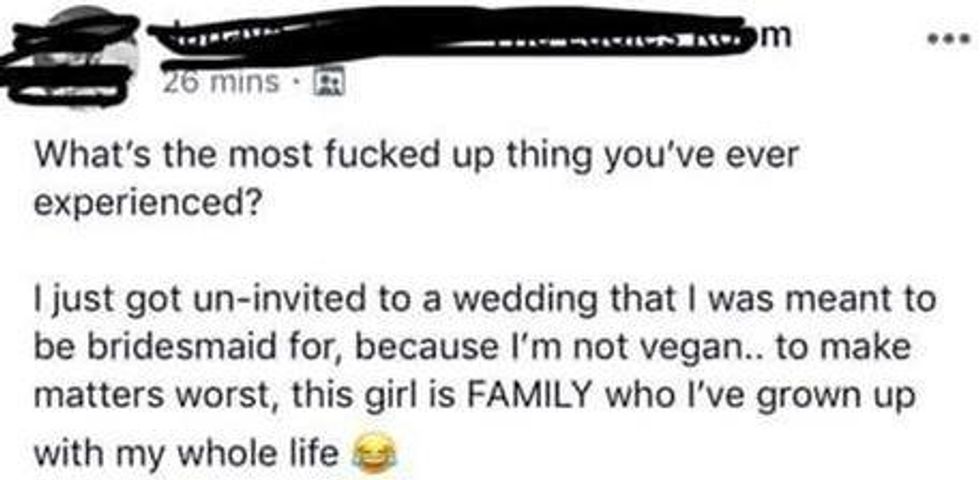 Picture: Imgur
This from another bridesmaid.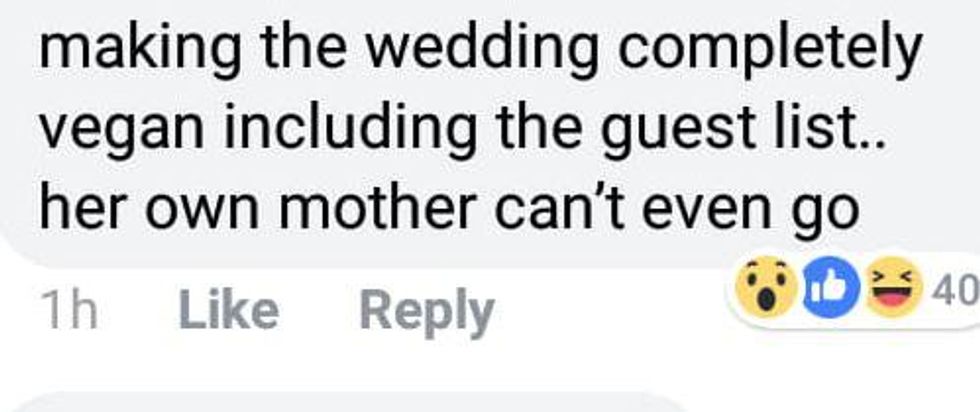 Picture: Imgur
The bride then allegedly added an update to the post where she admitted that she was shocked by the responses she had received from what she presumed were like-minded people.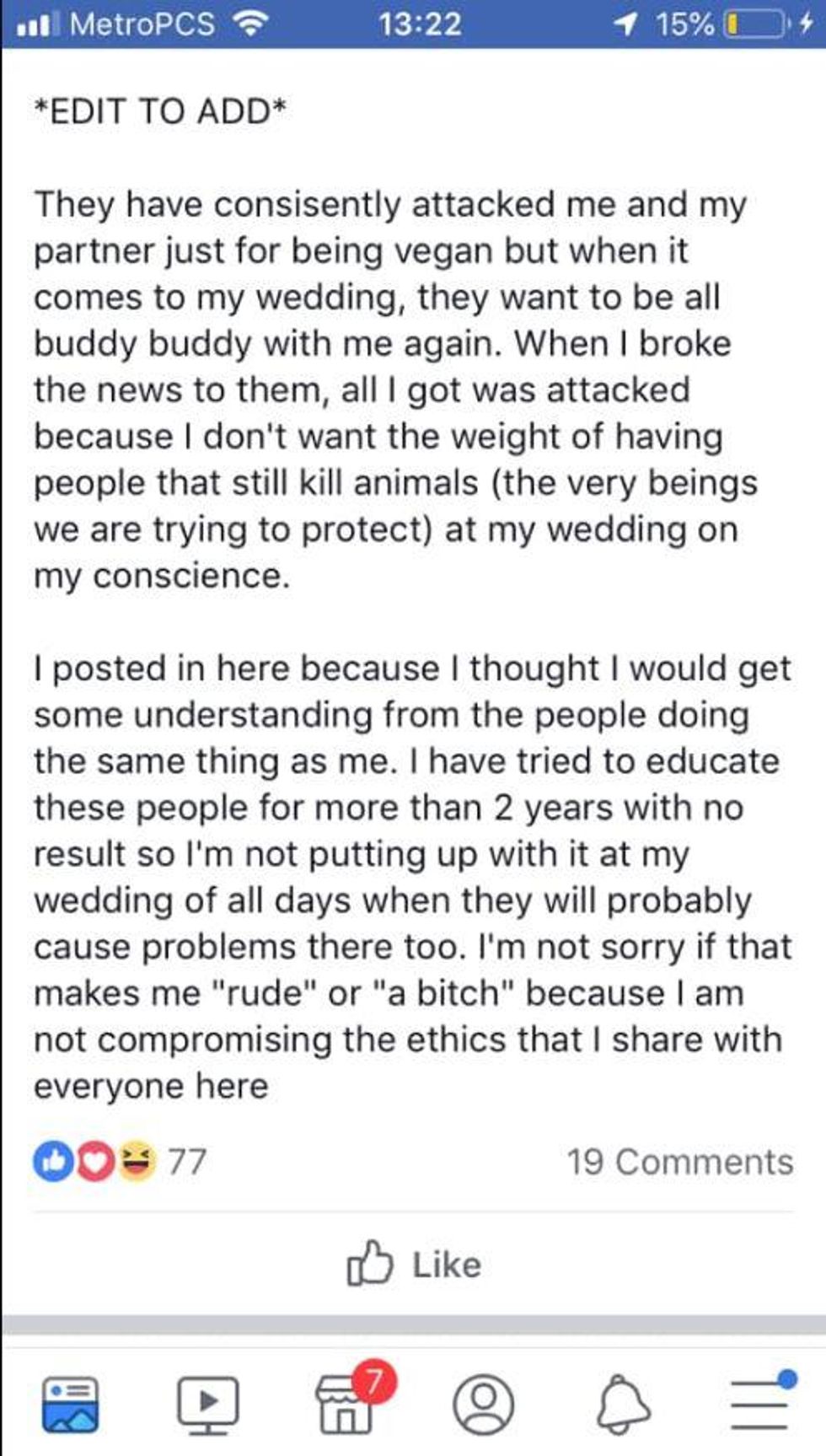 Picture: Imgur
However, the updated didn't go down so well as people continued to question her decision and asked why she felt it was appropriate to call her own family 'murderers'.
The bride clearly didn't get the message and continued to hammer home her point.

Picture: Imgur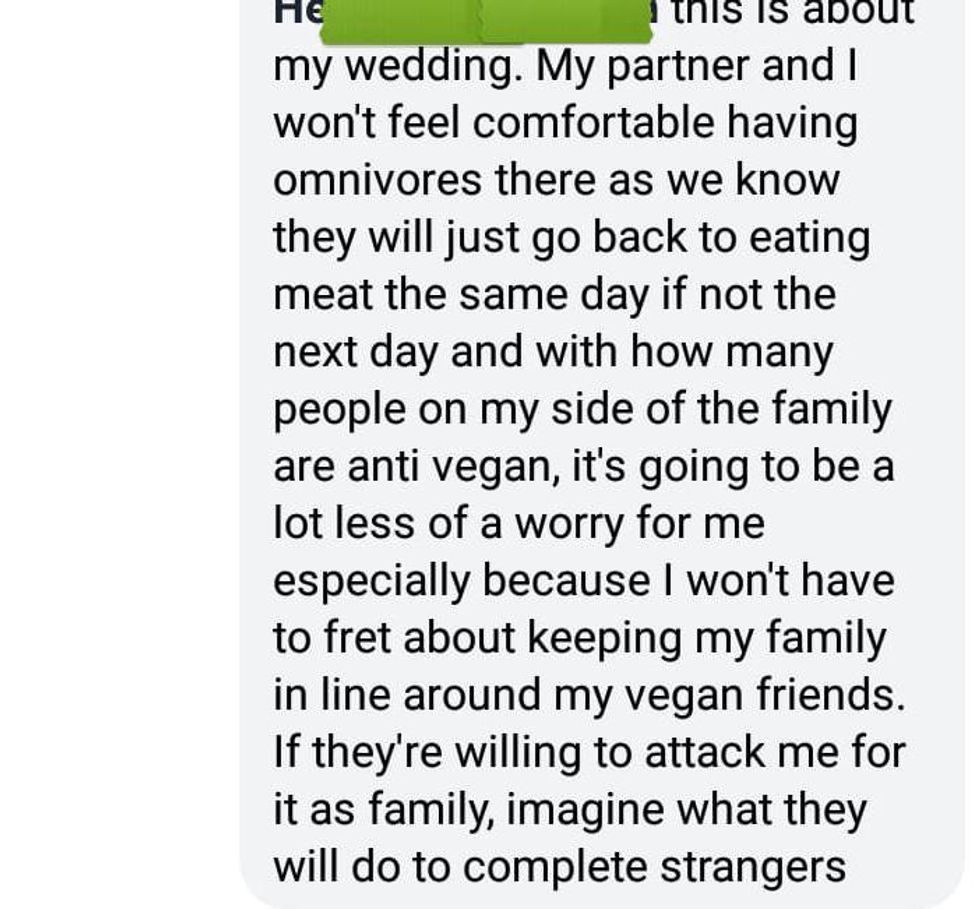 Picture: Imgur
Picture: Imgur
One bridesmaid then popped into the comments to make the situation even more confusing by claiming that she and the family supported the bride's veganism and that they weren't even invited in the first place.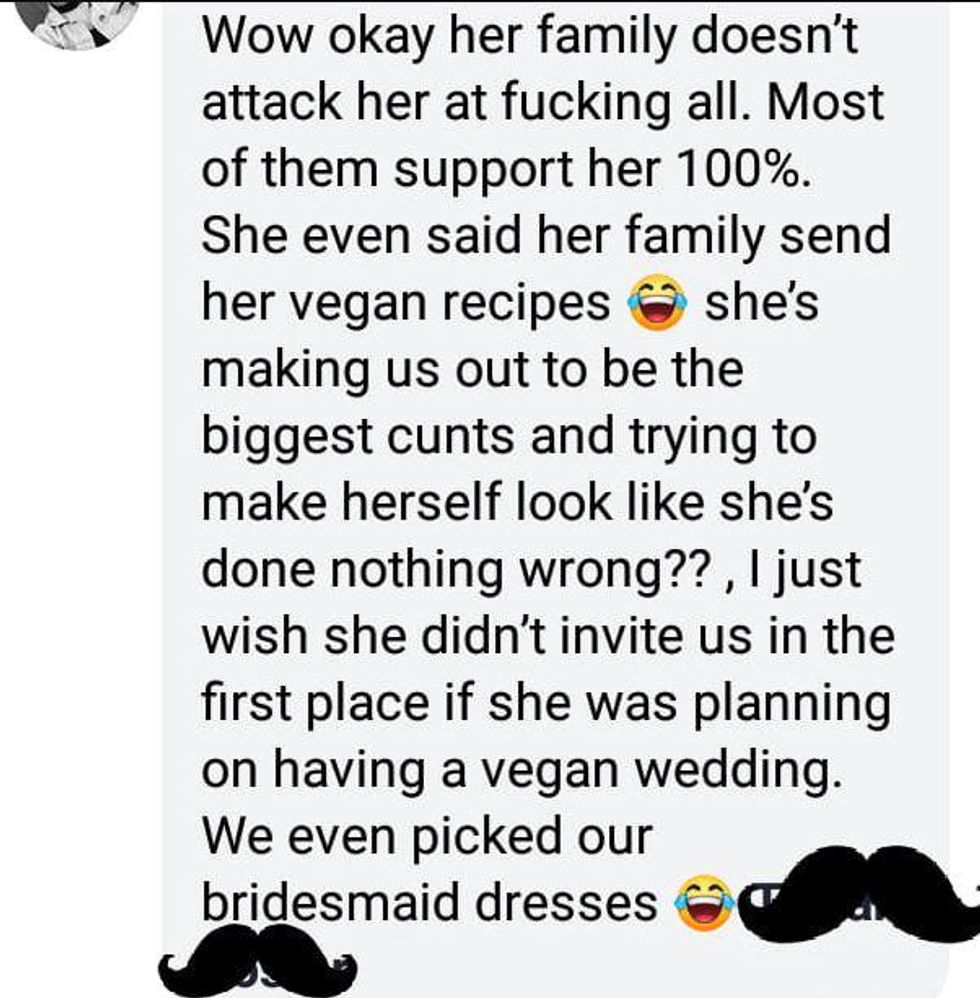 Picture: Imgur
The conversation then moved to another group where it was reported that the family were invited but was then wiped from the guest list.
In addition, this comment alleged that the bride no longer spoke to her family.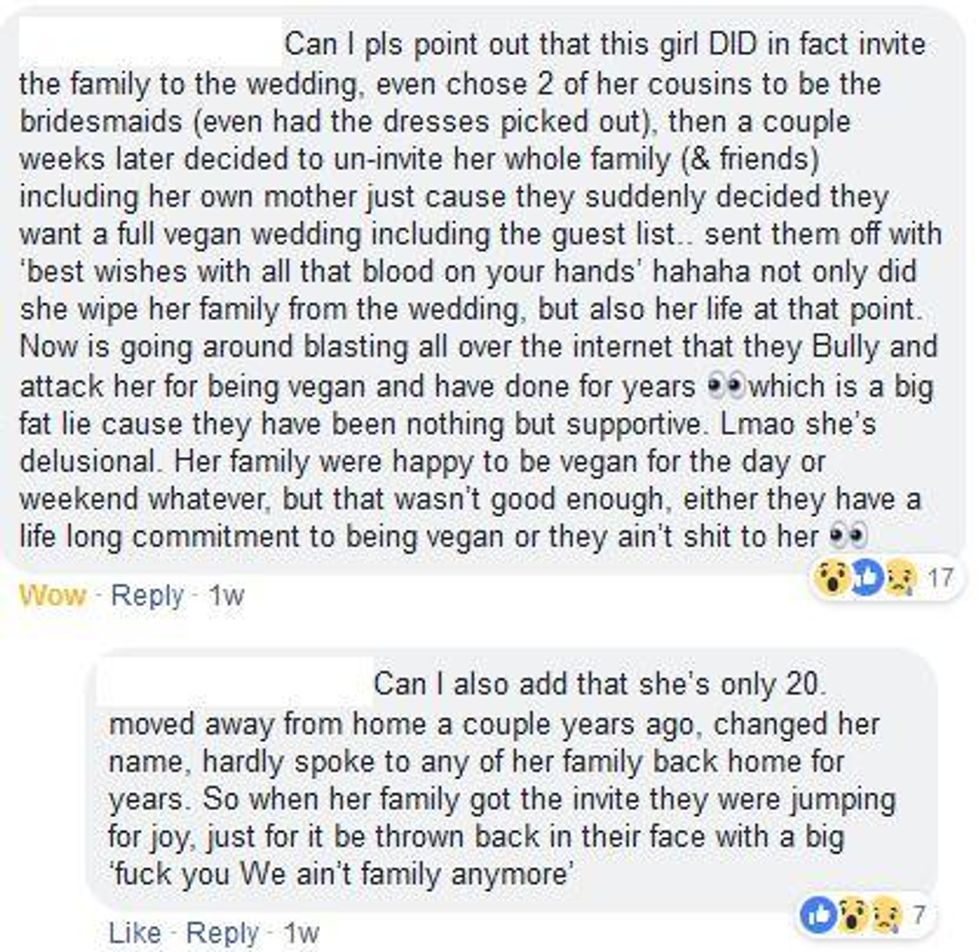 Picture: Imgur
That's where the stream of comments comes to an end and, needless to say, the people of Reddit weren't impressed.
HT Someecards