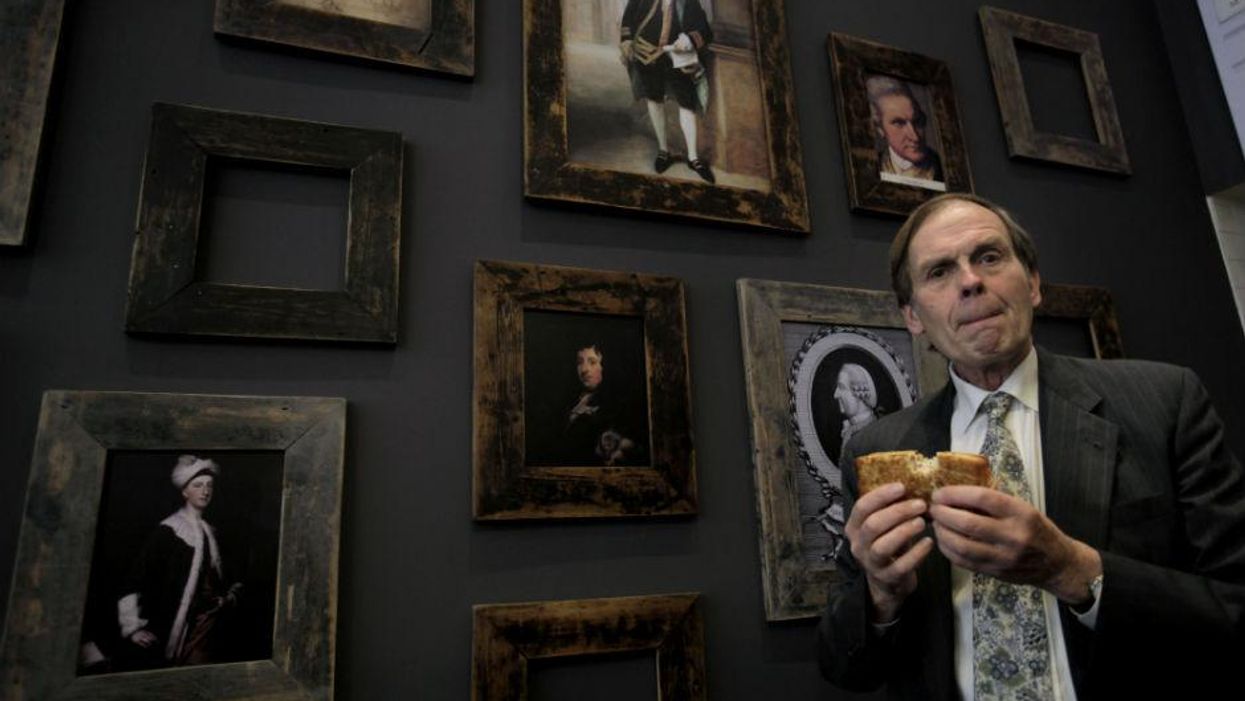 John Edward Hollister Montagu, the 11th Earl of Sandwich and direct descendant of the man famed for popularising the snack, has offered his thoughts after news emerged that a sandwich factory was about to offer jobs to migrant workers...
Greencore, a company that supplies Tesco and Marks & Spencer have been recruiting employees from Hungary after saying they could not find suitable sandwich-makers in the UK. Cue outrage.
But the Earl, who is also the director of a sandwich-making firm, explained to the BBC that he couldn't see the problem.
There's no reason a migrant labourer can't make as good or a better sandwich.
However, the Earl, who says the best type of sandwich is one with "beef or chicken, not too complicated, and it could be a hot sandwich", did express his concern at the falling quality of sandwich-making across the country.
Obviously I am concerned at the quality of the sandwich going down.

The problem I think comes in regulation, where you have supply chains and you don't always know what's further back in the supply chain.