Meet Mzznaki Tetteh and Kojo Amoah. They are due to get married 23 June, and in the lead up to the glorious day, Mzznaki posted some of their engagement pictures to her Instagram:
Mzznaki,from Ghana, works as a nurse, and her fiance is a construction worker, and well, they seem very happy:
The photos racked up thousands of likes, and the vast majority of people on the internet congratulated her on her nuptials, and lavished her with compliments.
gee_diza:
I love engagement pictures in general and they always tell me how much two people are in love with each other. This pic says it all... strength, empowerment, dedication and most of all LOVE and that it has no limits. I love the confidence and commitment you both exude. Thank for such a beautiful post and he's a very lucky man. Congratulations!
But then, like a bad smell, trolls drifted onto the comments, taking an interest in the following photo: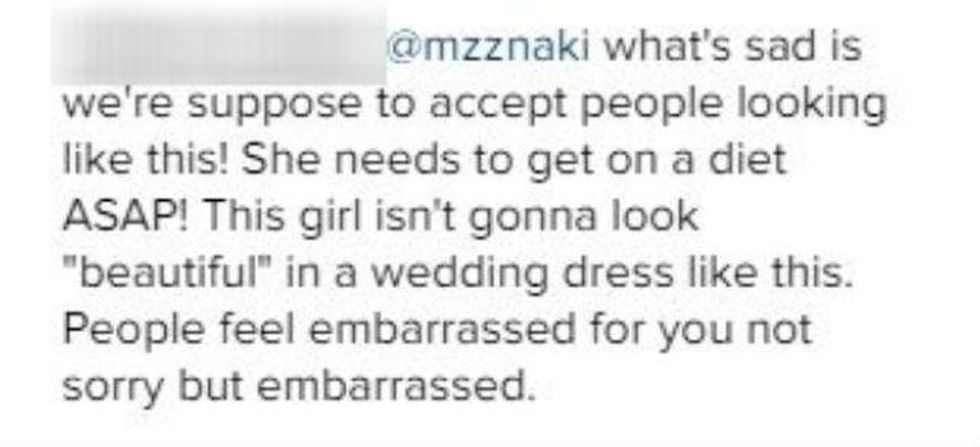 Mzznaki however, was not fazed, and posted the following in response:
Still confident...your rubbish comments ain't ruining my happiness...thanks to all for the compliments and best wishes...am honoured.
Crawl back under that bridge, trolls. Off you go.
indy100 has contacted Mzznaki for comment.