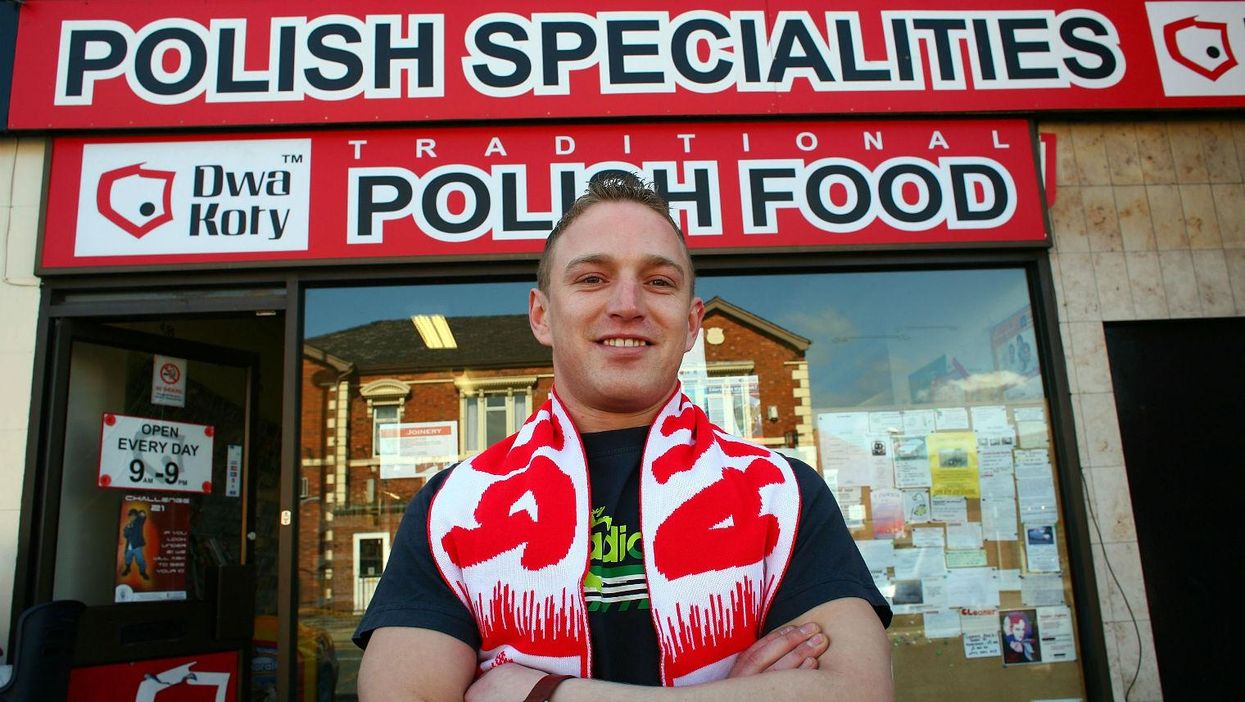 Following the EU referendum results there has been a rise in racially motivated attacks across the UK.
David Cameron, following his resignation, has repeatedly condemned the attacks, and a new campaign was even started on Twitter called #SafetyPin, in support of diversity and immigration.
Here are a number of ways that immigration has helped to shape Britain:
1. Troops in wars
Foreign nationals have fought for Britain in a number of conflicts, notably Polish soldiers fought in the Second World War.
More than 400,000 Muslims also fought in the British army in the First World War.
2. The NHS
According to the General Medical Council (GMC) 37 per cent of doctors are foreign born, and 40 per cent of nurses.
3. The UK economy
Foreign-owned companies only make up one per cent of registered businesses in the UK but account for over one a third of the British economy.
Think Selfridges (founded by American Harry Gordon), and Easy Jet, founded by Stelios Haji-Ioannou, a Greek man, to name a few. What if they'd never been allowed to move to the country?
4. Tax contribution
Of the people who had immigrated to the UK last year, almost 60 per cent had definite jobs to go to.
The Office for Budget Responsibility (OBR) has warned that if immigration to Britain were to be reduced, the government would have to increase taxation just to be able to meet government targets to lower the deficit.
5. Technology
One in five technology start-up firms in the UK are founded by immigrants, and given its global nature, the UK benefits from foreign business hands in this sector.
6. Fashion
Portuguese-born fashion designer Marta Marques arrived to the UK in 2009, and his clothing has been featured in international media since.
Jimmy Choo, Azzedine Alaïa, Oscar de la Renta all come from immigrant backgrounds, and have supplied Britain the entire world with garments that appeal to every kind of person.
7. Poets and singers
Warsan Shire, a Somali-born British poet has been making waves on the international stage after being featured in Beyoncé's newest album Lemonade.
8. Buildings and construction
In the 1950s, over 160,000 Polish people were registered to be living in the UK, and many were actively recruited as part of an overseas workers scheme as manual workers, helping with the construction of major cities, including London.
9. Businesses, homes and streets would be filthy
Over one third of the workforce in cleaning and housekeeping management are foreign-born, and approximately 95 per cent of the London Underground is cleaned by foreign-born workers.
10. Food manufacturing
In a similar vein, almost 40 per cent of food manufacturers are migrants. This means where almost half of food companies receive their food from businesses owned or operated by migrants.
11. Food
Do you remember the curry crisis of 2012?
In 2012, the government announced only the top 5 per cent of the most skilled chefs qualified for admission to the UK, which naturally led to a shortage in chefs in Indian restaurants.
Britain's curry industry stands at between £2.5bn and £3.6bn and a good portion of those businesses are run by Asian entrepreneurs and rely on foreign chefs.
12. Universities
A study conducted in 2015 showed that international students studying in London universities alone contributed some £2.3bn a year in net gains for the UK economy.
You think it's bad now?
The government has already hiked up university fees from £3,000 to £9,000 despite promises to the contrary, and a recent government White Paper indicated that the fees could rise again.
13. "Culture hubs"
Places such as Shoreditch, Chinatown, Brick Lane, Hackney exist as an amalgamation of different cultures, constantly developing.
These places also have a high percentage of migrants, who have brought part of their cultural identity with them to Britain.
14. Science
Eight Nobel Laureates wrote a letter to the British government and warned that hostile anti-immigration policy may deprive the UK of scientific talent.
15. Sport
Foreign players continue to boost England's football teams, and most recently Algerian-born Riyad Mahrez won PFA Player of The Year as part of Leicester City's title winning side.