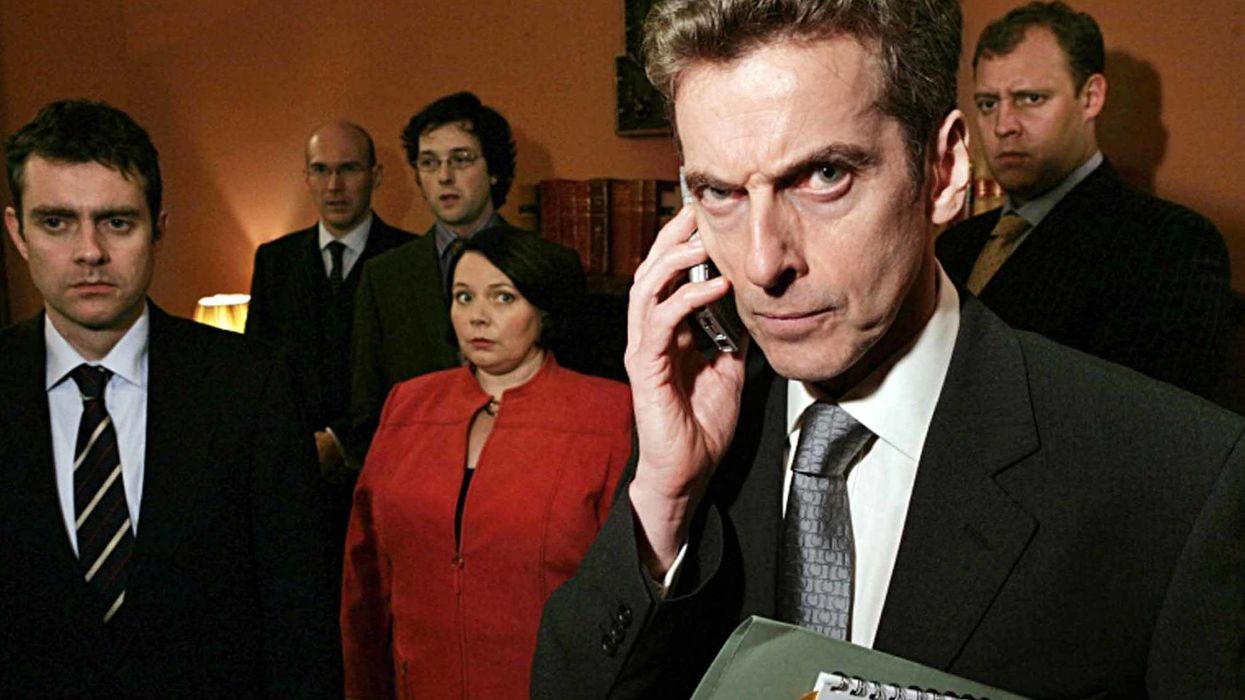 BBC
The year 2016 has not been good for British politics.
Or British politicians.
Here are 17 'can you not' moments, delivered by our very own political class:
1. When Lord Kerr of Kinlochard, who wrote Article 50, said native Britons were "bloody stupid"
Seriously. It happened. Could you imagine how Malcolm Tucker would have reacted?
2. The time Zac Goldsmith claimed he loved Bollywood, but couldn't name a single movie... On camera
3. J Corbs, on being a "proud Welshwoman"
Welcome @JoStevensLabour to the position of Shadow Welsh Secretary - as a proud Welshwoman I know the dedication with which she'll serve

— Jeremy Corbyn (@Jeremy Corbyn) 1475774442
4. When Tory MP Andrew Davies talked about "making breakfast"
5. Michael Gove on having a "friendly relationship" with the EU, after Brexit…
We need to renegotiate a new relationship with the EU, based on free trade and friendly cooperation. #Gove2016

— Michael Gove (@Michael Gove) 1467705724
and the inevitable response...
@Gove2016 So, some sort of union with Europe? Wonder where we could find one of those?

— Dookie Howser (2022 Version) (@Dookie Howser (2022 Version)) 1467710600
6. Boris Johnson on Africa, the 'country'
7. Boris Johnson's poem on Recep Tayyip Erdogan, President of Turkey
There was a young fellow from Ankara

Who was a terrific wankerer

Till he sowed his wild oats

With the help of a goat

 But he didn't even stop to thankera.'
8. Justice Secretary Liz Truss suggesting barking dogs can stop drones flying drugs into prisons
9. Andrea Leadsom, on why men can't be nannies:
During a Times interview back in July, the former Conservative leader candidate said:
As an employer we're not, let's face it, most of us don't employ men as nannies, most of us don't, now you can call that sexist, I call that cautious and very sensible when you look at the stats.

Your odds are stacked against you if you employ a man. We know paedophiles are attracted to working with children. I'm sorry but they're the facts.
10. That leaked Brexit memo
A handwritten note, carried by an MP's aide was snapped by a photographer. It has been called the "have your cake and eat it" memo, reminiscent of Boris Johnson's words, after it appeared that the government had no idea what to do with Brexit.
Although Downing Street insisted that the note was not a reflection of Government policy, the damage was done.
11. When Leader of the Labour Party, Jeremy Corbyn tried to hide from press, behind a glass door.
Jeremy Corbyn ducks question on general election; accuses @LibbyWienerITV of 'harrassment' https://t.co/6IPEIahDbj https://t.co/ZUsiTrBbRX

— ITV News (@ITV News) 1478348308
12. When Angela Eagle found out Boris Johnson had been made Foreign Secretary
13. Corbyn's #TrainGate incident
Jeremy Corbyn released a video in the beginning of August, sitting on the floor of a Virgin train, arguing "This is a problem that many passengers face every day".
However, a few weeks later, the train company released CCTV footage of Jeremy Corbyn on a decidedly emptier train than he had claimed he was on.
14. Michael Gove being "sick of experts" in the run-up to the EU referendum
15. Nigel Farage's faux pas a few days after MP Jo Cox's death
Farage can be heard saying that he won the Brexit campaign:
Without a single bullet being fired.
Except over a week before, Labour MP JO Cox had been murdered.
16. British politicians' insistence on standing in front of words:
Oh karma, we love you! #jeremyhunt #cunt https://t.co/F7Uhuejg7B

— Wide-Eyed Society (@Wide-Eyed Society) 1475649343
With Donald Trump's Twitter-happy fingers, we should have a very entertaining four years ahead of us.
Oh 2017.