As the western world marks 25 years since the Berlin Wall came down, a group of Palestinian youths have reminded people they still live behind a wall.
Wielding sledgehammers, and somehow after having evaded Israeli security, the group made a hole in the Israeli West Bank barrier in the village of Bir Nabala, near Ramallah in the West Bank.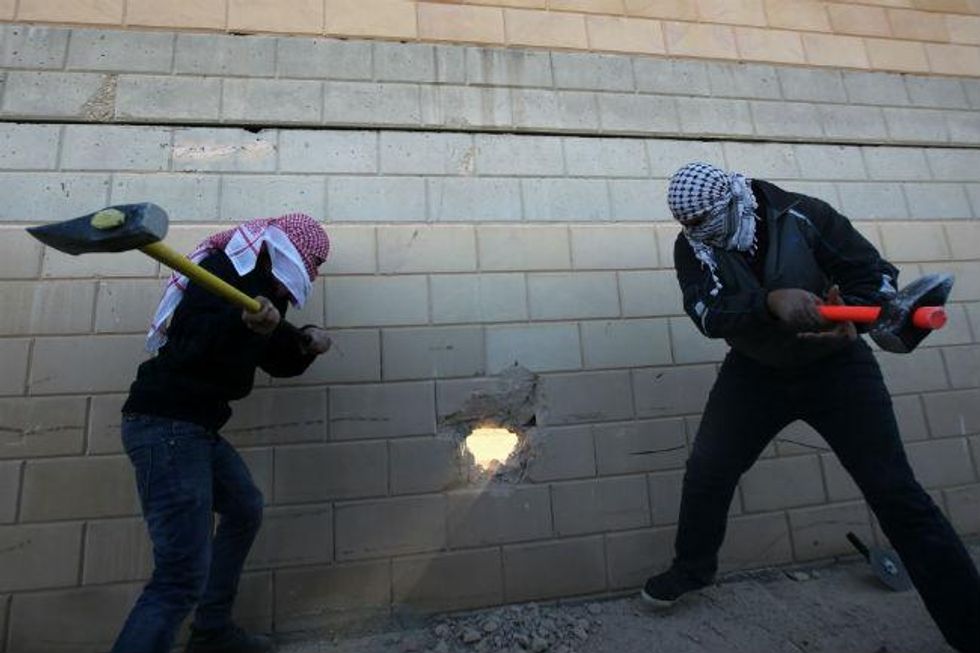 It doesn't matter how high the barriers will be, they will fall. Like the Berlin Wall fell - the Palestinian wall will fall.
Statement attributed to the protesters by the Palestinian Ma'an News agency.