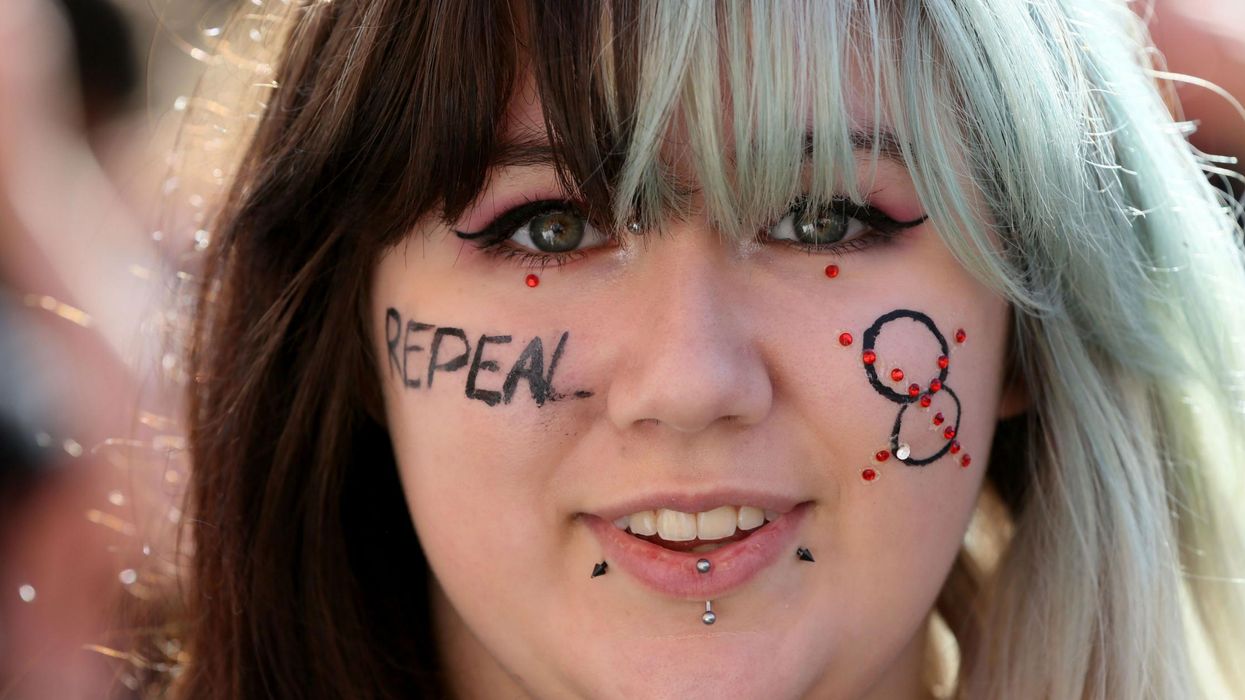 Getty Images / AFP Contributor / Contributor
A fact that has been peddled by anti-abortion campaigners has been found to be completely false.
The common thought is that if a woman were to have an abortion, it would increase the risk of her having suicidal thoughts.
This line of thought is particularly prevalent in America, where a report from Think Progress states that at least a dozens states across the US inform women about this myth.
These include South Dakota where doctors tell women that suicidal thoughts will increase after their procedure, while in Texas the same myth is promoted through a pamphlet titled 'A Woman's Right to Know.'
Now a five-year study by the American Journal of Psychiatryhas conducted an investigation into the claim and found that it doesn't hold up to scientific fact.
The team, which was comprised of researchers with Advancing New Standards in Reproductive Health at the University of California, analysed 956 women from 30 different abortion clinics across the US.
Of those 956 women, 231 were turned away from facilities, 237 had abortions in their first trimester and 452 had an abortion later in their pregnancy.
All of the women involved were contacted exactly one week after their visits to their respected clinics and then once every six months for the following five years.
The women were asked to fill in a questionnaire in each session, which assessed whether they were suffering from any suicidal tendencies.
The results found that just 1.9 per cent of the women who had their abortion late into their pregnancy were dealing with suicidal ideation, and that 1.3 percent of women who were turned away from a clinic admitted to suicidal thoughts.
Over those five years, the study found that suicidal thoughts had declined significantly amongst the subject and by the end of the period there wasn't a significant difference between the two groups (0.25 per cent in women who had abortions. 0.21 per cent in women who were turned away).
In the study the authors wrote:
Levels of suicidal ideation were similarly low between women who had abortions and women who were denied abortions.

Policies requiring that women be warned that they are at increased risk of becoming suicidal if they choose abortion are not evidence-based.
In conclusion, they stated that there isn't enough evidence to show that laws should be in place that means women should be told about the risks of suicide should they choose to go through with the procedure.
In response to the publication of the paper, Dr Antonia Biggs, a social psychologist researcher at the University of California and the lead author on the study told Mother Jones.
There's a general view based on flawed literature that abortion increases women's risk of mental health harm including suicidal ideation, and that view has been the basis of some of the mandated counselling laws and informed consent laws and mandated waiting laws.

Some of those educational informational materials are not based on the highest quality evidence and this study improves on much of the existing literature on this topic.

I think that there is a lot of misinformation out there and a lot of myths about abortion and efforts to dissuade women from abortion and restrict their right to an abortion.

I would hope that this paper would help to inform evidence-based policies.
HT IFL Science