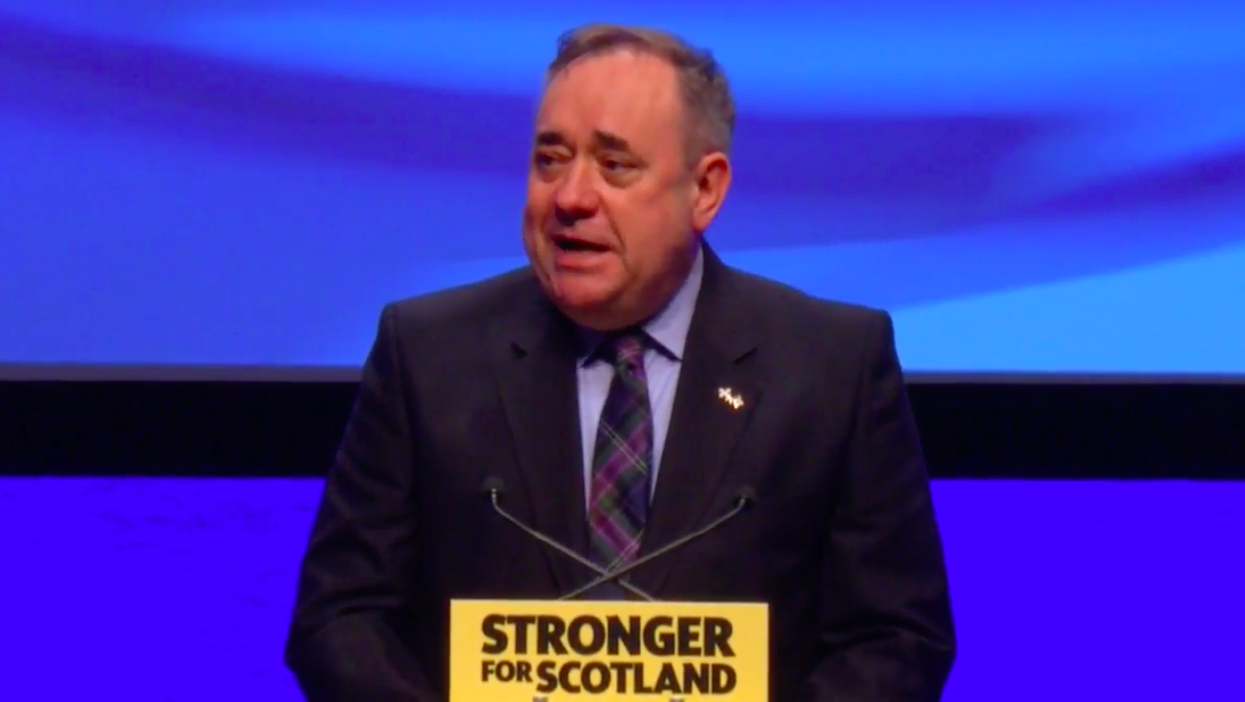 SNP
The former first minister of Scotland, Alex Salmond has claimed he never said a referendum on independence for his nation was 'once in a lifetime'.
Salmond stood down as first minister and SNP leader in 2014, when his campaign for independence was defeated 55 to 44 per cent against leaving the United Kingdom.
Trying increase voter turnout, the 'Yes' to independence campaign stressed that this would be Scotland's chance to leave, and may not come again.
On Monday his successor Nicola Sturgeon called for a new referendum, arguing that the 'material' terms of union with the UK have changed due to Brexit.
Unionist opponents have called out the Scottish National Party for claiming the last referendum was once in a lifetime.
Alex Salmond denied saying it.
Yet this video, a clip from a 2014 interview on the Andrew Marr show would suggest otherwise.
Despite this, on Sunday Salmond appeared on BBC 5 Live, and insisted the SNP had not reneged on their pledge not to hold another referendum shortly after the first one.
The phrase was not once in a lifetime, it was the opportunity of a lifetime.
Since the interview, Salmond posted a series of messages on Twitter.
Politicians and alternative facts?
Same as it ever was.