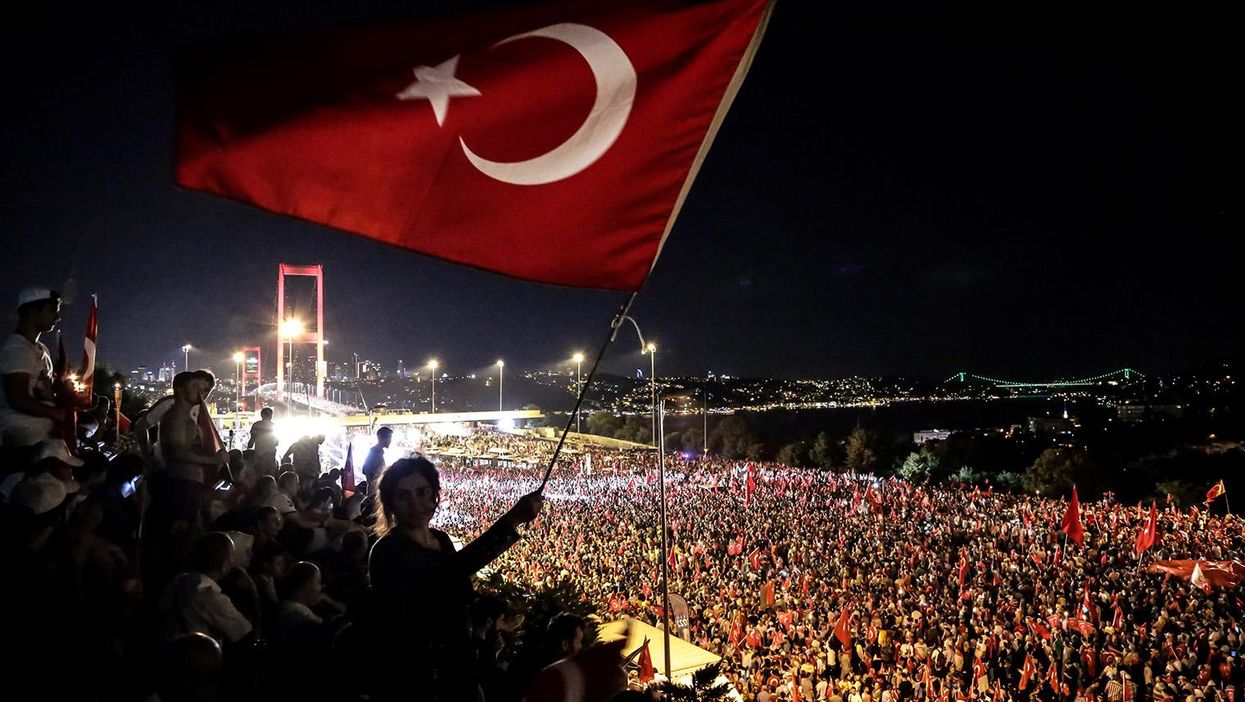 Turkey's deputy prime minister Nurettin Canikli has said that the infiltration of state institutions by last Friday's coup conspirators is "the tip of the iceberg".
He told the BBC that the number of arrests could grow after at least 60,000 state employees have been detained or suspended following last week's attempted coup.
As the below chart by Statista shows, these detentions and suspensions have been across a range of industries: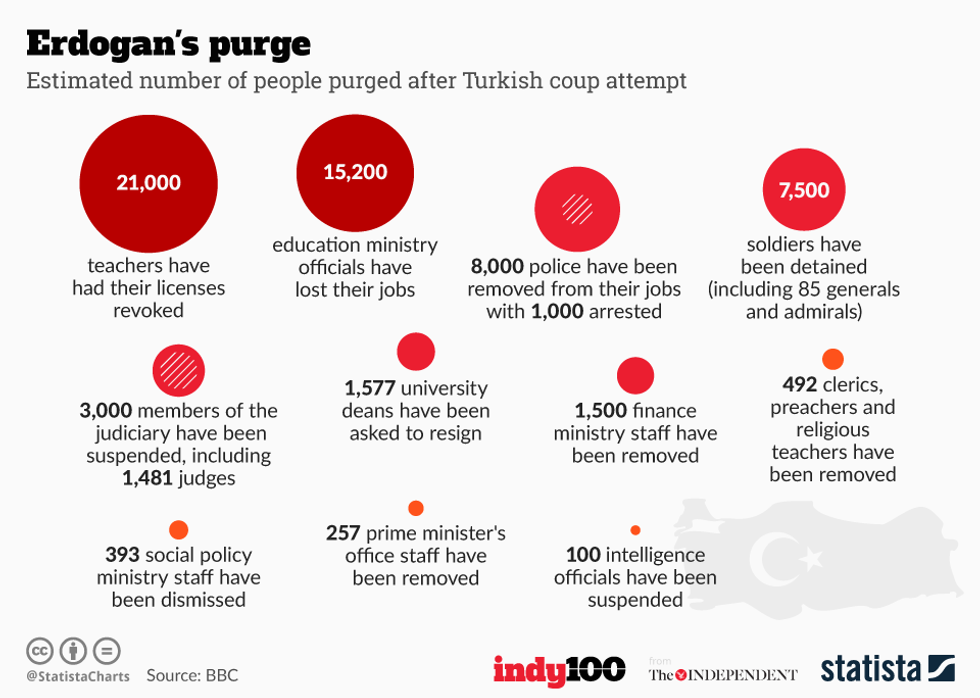 Around 250 people were killed and hundreds more wounded when soldiers deployed tanks, fighter jets and military helicopters to key infrastructure in Ankara and Istanbul in a failed bid to overthrow Recep Tayyip Erdogan's government.
The president has since announced a three-month state of emergency in the country, alongside the temporary suspension of the European Convention on Human Rights.
All academics from leaving Turkey, and all those who are abroad have been ordered to return immediately.
A government spokesperson said:
As you surely know, universities have always been crucial for military juntas in Turkey, and certain individuals are believed to be in contact with cells within military.