Getty
It pays to work for one of the biggest and most powerful companies in the world.
The search engine giant basically runs the internet, so the way they run their offices has to be just as important.
Using testimonies written by current and former employees on the job site Glassdoor, here are some of the benefits of working for Google.
Paid holidays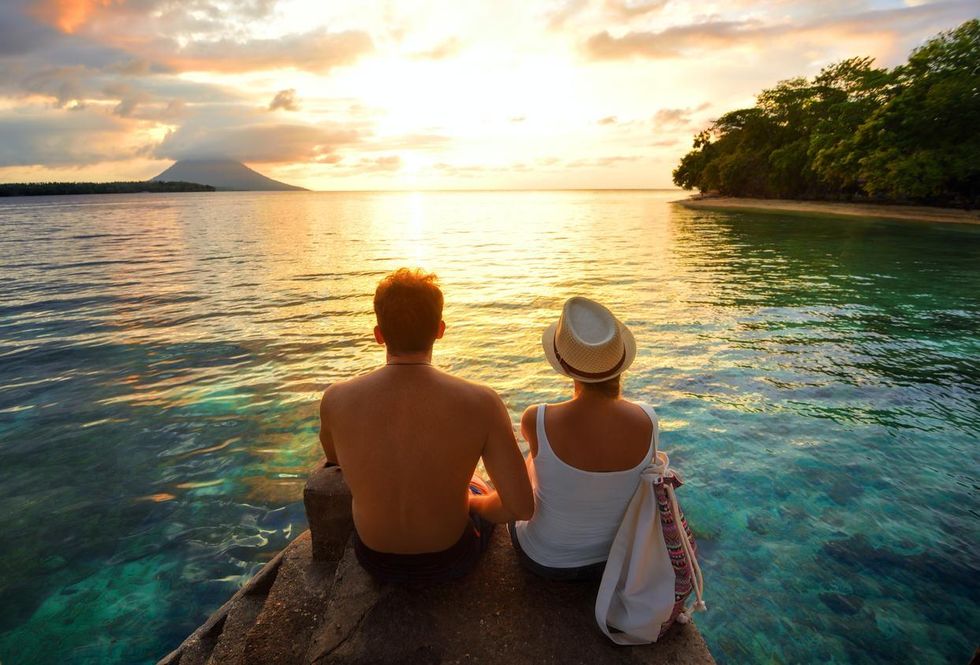 Picture: Getty Images/iStockphoto
Getting time off work is fantastic. It's even better when it is paid for.
At Google, first year engineers are entitled to 15 days of paid time off per-year which increases to 20 days after three years.
By the time someone has been with the company five years they get a whopping 25 days off a year.
If that wasn't already outstanding enough, everyone is allowed to take three months of absence; the only catch is that it sadly isn't paid.
Maternity leave
Picture: Getty Images/iStockphoto
At Google becoming a parent means a lot of paid time off.
New mothers are entitled to 22 weeks of paid leave, while fathers and adoptive parents are allowed between seven and 12 weeks.
One employee wrote on Glassdoor:
[The benefit] helps create an understanding that any team member might go on leave now and again, and that this is expected and normal and okay.
Free food and drink
Picture: Stephen Brashear/ Getty Images
If you ever thought that your workplace cafeteria was a bit naff then be prepared to get really jealous.
Not only do Google staff have access to a wide range of food for breakfast, lunch and dinner, it is all free.
This makes things a lot less expensive for their staff, but it is also said to be very healthy and "on par with any of the top restaurants in NYC."
Should they fancy trying their hand and their own cooking people are also welcome to attend cooking classes that are held in their own offices.
Their California HQ's cooking class even has its own Facebook page.
Oh and did we mention that they are free to enjoy a beer of glass of wine on a Friday? Because they can do that too.
Staff are treated to fantastic guest speaker events
Being one of the largest companies in the world will naturally attract some of the most famous and important people in the world.
Talks at Google are a regular event held at their offices and began in 2006.
Everyone who works for Google is welcome to attend and previous speakers include the likes of Morgan Freeman, Noam Chomsky, Tina Fey, Reese Witherspoon and Pharrell Williams to name but a few.
Just so you don't feel left out they do upload all of the talks to their YouTube channel. Here's Ryan Reynolds talking about Deadpool:
Access to on-site gyms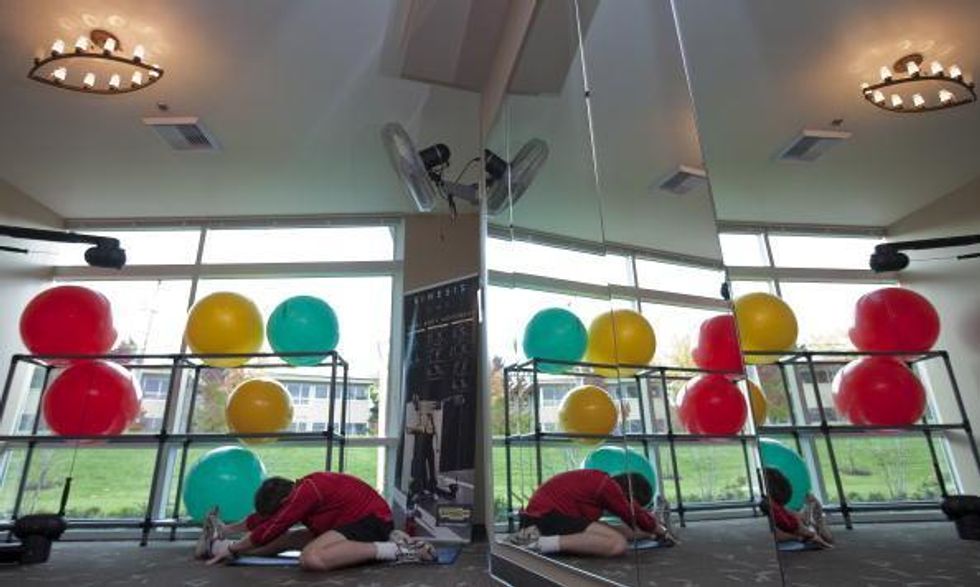 Picture: Stephen Brashear/ Getty Images
If you wish you could just muster a bit more enthusiasm to attend the gym after work but always fail, think to yourself how easy it would be if the gym was just a few floors down from your desk.
That's exactly what Google offers to its employees, 24 hours a day, seven days a week.
As well as being world class facilities, the company also organise a variety of classes to help keep their staff fit and healthy.
According to the Insider, highly-trained massage therapists are also on site as well as physicians, chiropractors, and physical therapists.
Travel options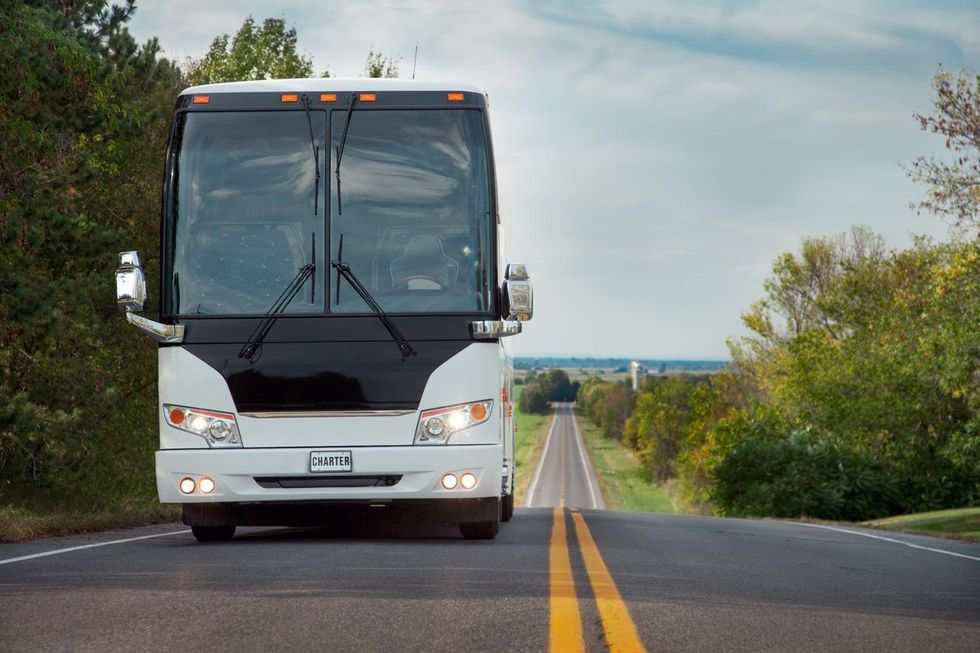 Picture: Getty Images/iStockphoto
If, like everyone else, you hate your commute into work, then you'll be really annoyed when we tell you that Google provides a free shuttle bus for their staff.
It takes them to and from work everyday and by all accounts is a fantastic service.
Insider quote an employee from the Mountain View, California office as saying:
Having fast, free, and accessible transportation five days a week is game-changing, especially since California's public transport system is subpar, to say the least.

All the shuttles are air-conditioned, and wi-fi enabled. Not only does it make commuting back and forth to work flexible, but I can even take the bus to [San Francisco] (instead of the one home) in the evening if I want to go to the city, or the bus to Berkeley to visit friends.
Out of work activities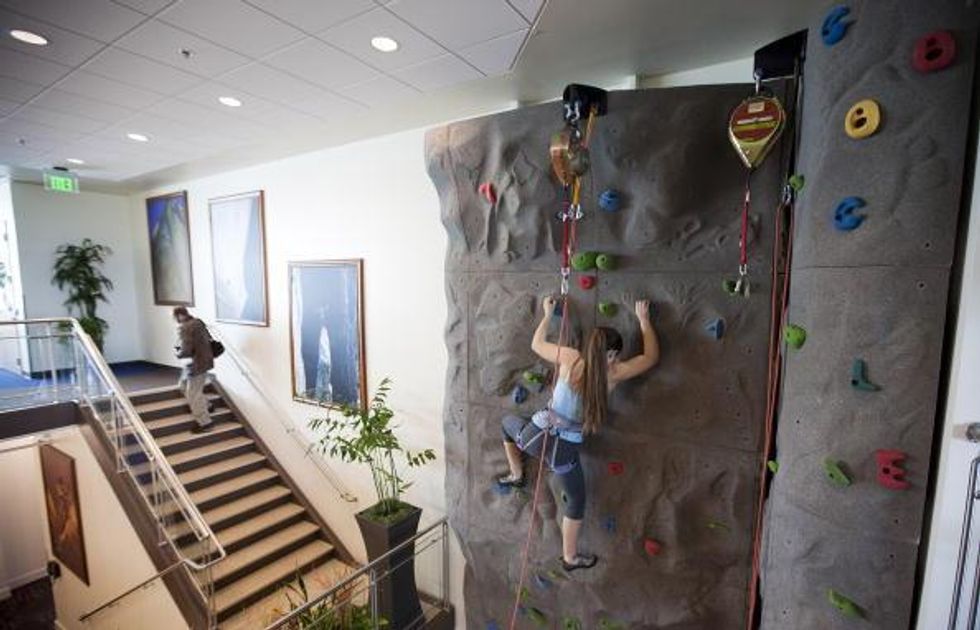 Picture: Stephen Brashear/Getty Images
Not only does Google want you to live your best life, they actively encourage to go out into the world to have fun and improve yourself.
Staff are urged to pursue educational programs or learn new skills through their 20 per cent policy - where staff can use 20 per cent of their time at work to invest it in other areas.
They are also entitled to discounts at "a number of museums and events," but that benefit is only available after five years at the company.
Google are also committed to matching the money that their employees give to charities and even give more money when they volunteer for non-profit organisations.
Bereavement pay
Picture: Getty Images
Life isn't always fun and Google realise that.
Should one of their members of staff pass away they offer the surviving family 50 per cent of that person's salary for the next 10 years, which is still a substantial amount.
For instance, according to The Windows Club the average Senior Software Engineer can earn almost $140,000-a-year at Google.