Reuters
Fans in New York are painting their beloved city with Aretha Franklin's name in memory of the late Queen of Soul.
Franklin Street subway in Manhattan has been unofficially crowned 'Aretha Franklin Street' as signs inside the train station have been spray-painted to reflect the singer's name.
The singer died on Thursday at the age of 76 after a battle with cancer.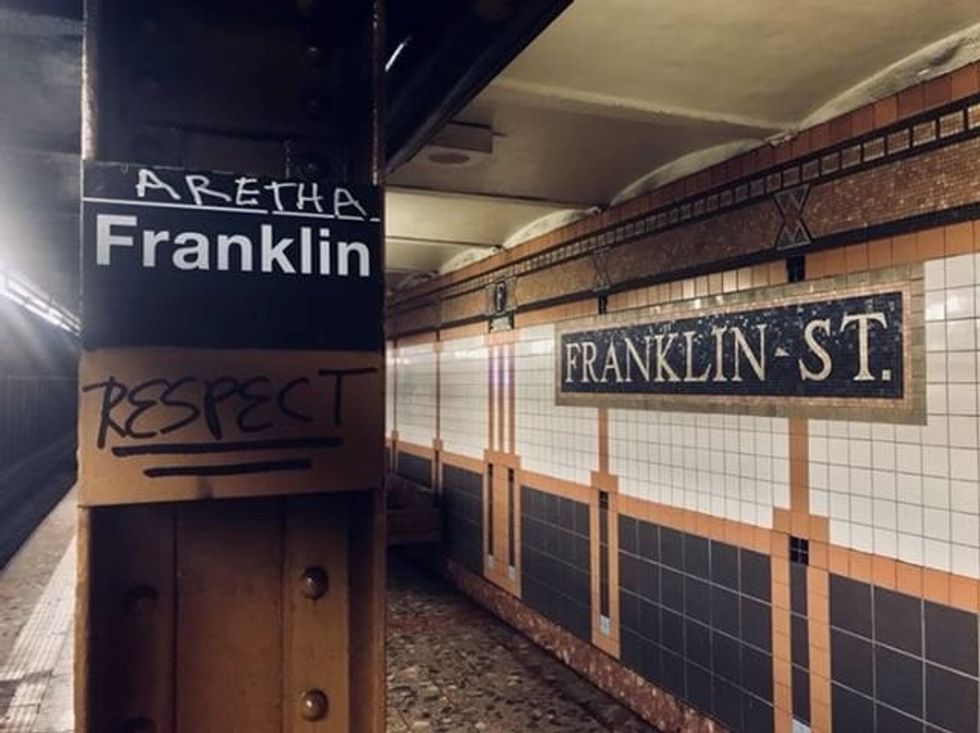 Picture: Reuters
A set of stairs on the station had the following message scrawled:
Aretha makes me feel like natural woman.
Fans have been sharing the tributes on social media. Twenty-three-year-old Madison Kalson told New York Post:
I work in Times Square and I had to come down to see. The city just comes together in beautiful ways sometimes and this is a nice touch to show her some respect – pun intended.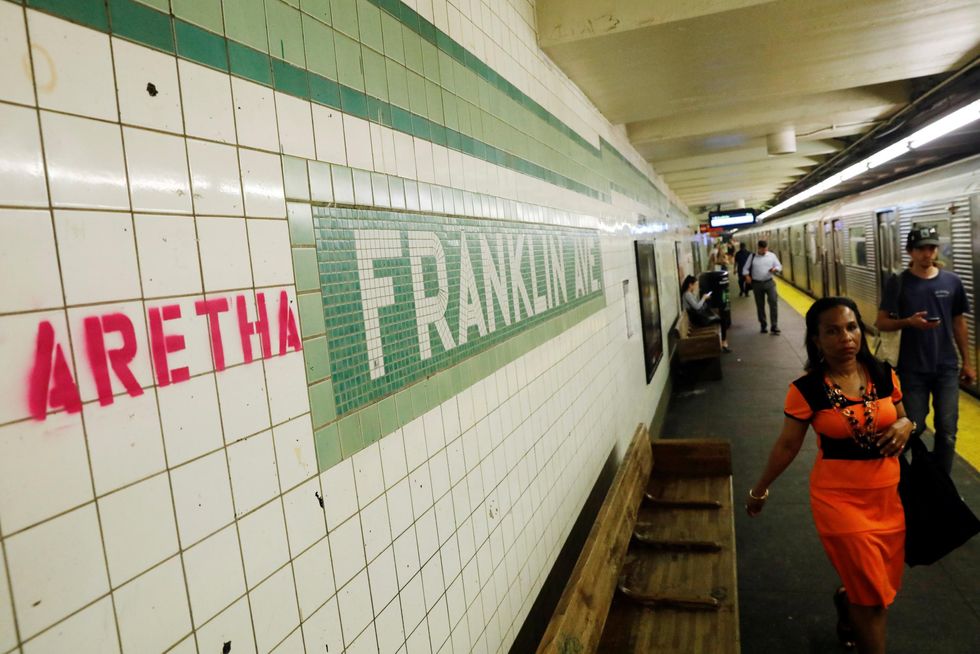 Picture: Reuters
The words 'R-E-S-P-E-C-T and ' I knew you were waiting' the title of two important songs from the late singer, were also scribbled along the walls of Franklin St tiles, but they had been removed a day later.
Greta Anderson, a commuter, told the publication:
If it's a tribute to raise awareness of her life, I think it's great. I think graffiti is a statement of art. It can be a form of vandalism, I understand that — it depends how the person intends it. This adds character to the city.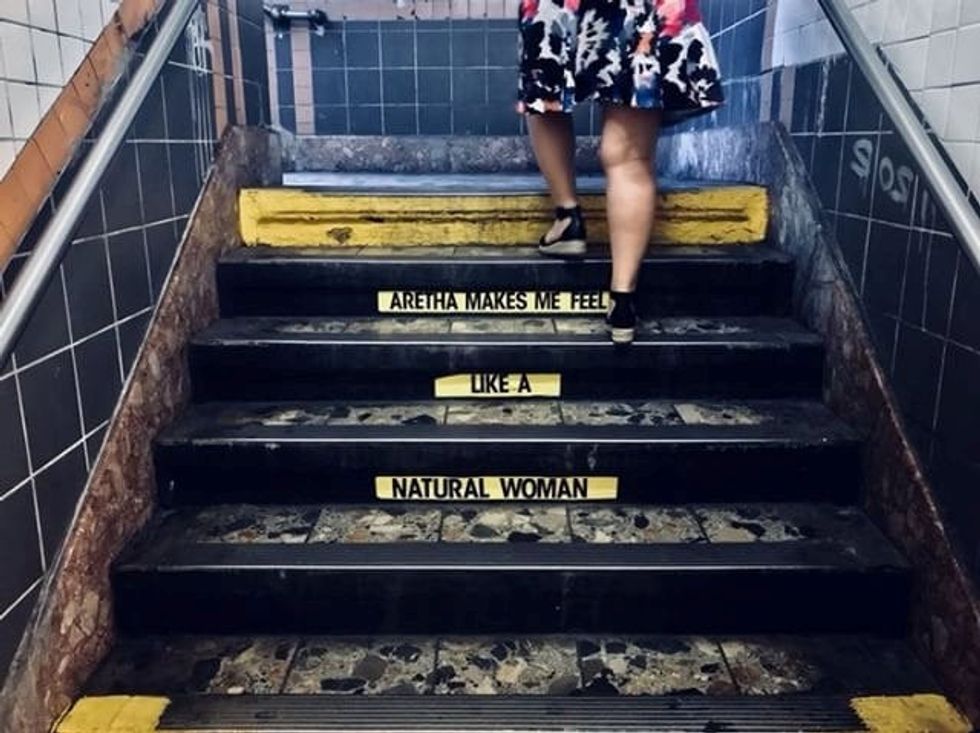 (Picture: Reuters)
When asked about the tributes, a Metropolitan Transportation Authority spokesperson told the Post: 'R-E-S-P-E-C-T'.