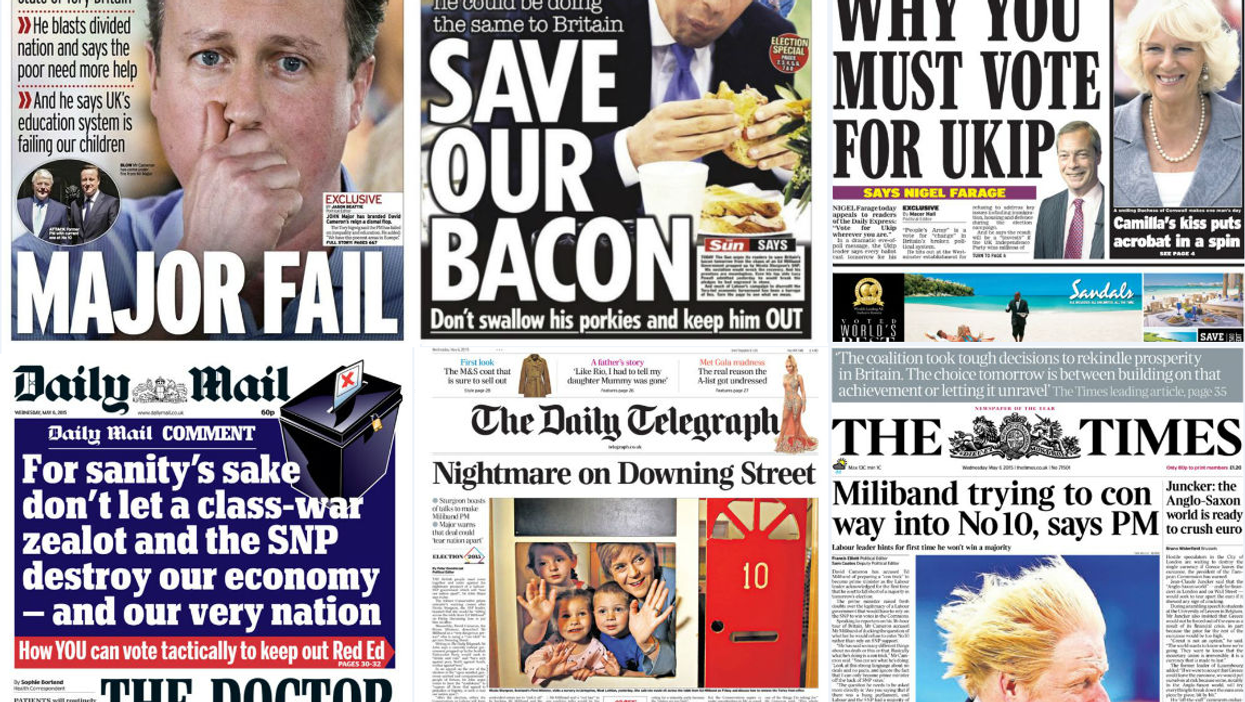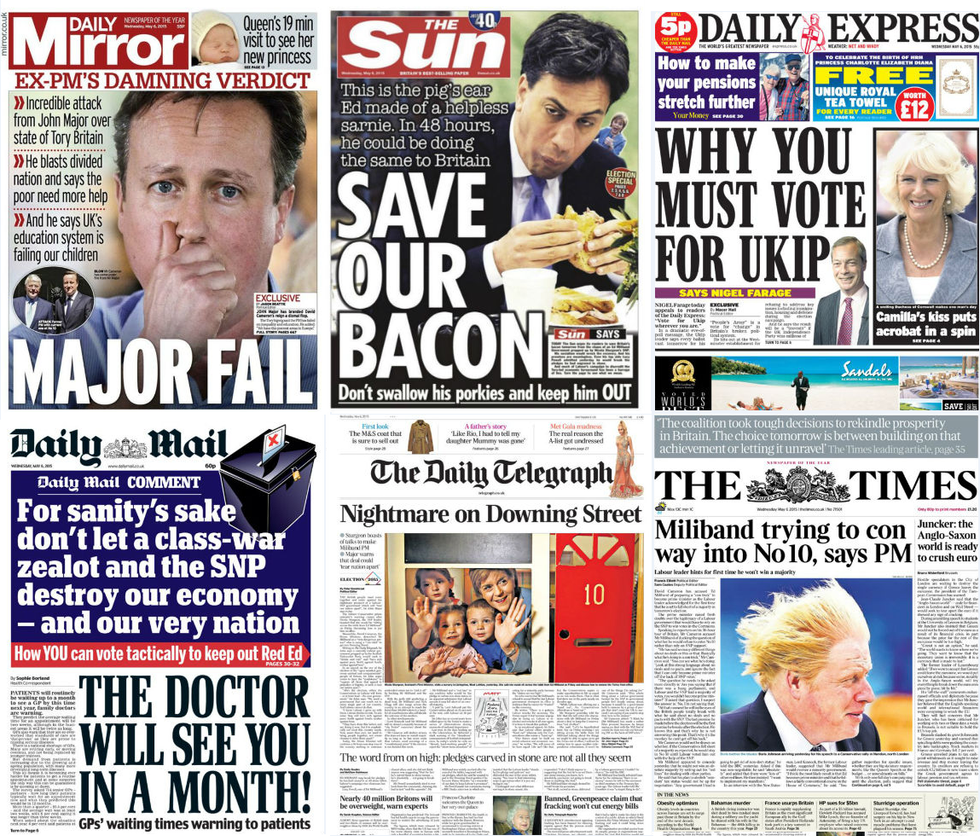 Do newspapers try to alter the opinions of their readers, or do they simply reflect the ideas already held by those who buy it in a bid to flog as many copies as possible?
There's no easy answer to that question, but as newspapers have declared their allegiances to political parties ahead of the election, it's interesting to compare the political affiliations of their readers.
The Mirror has the most partisan readership - with 73 per cent of those who buy the paper saying they intend to vote Labour. It is followed by the Telegraph, with 64 per cent of its readers saying they vote Conservative, and the Guardian, 58 per cent of whose readers say they will vote Labour.
However, those papers have all endorsed the preferred parties of their respective readerships (perhaps not yet explicitly in the Telegraph's case, but at least quite obviously). The biggest surprises thus far have perhaps been those who have gone against the grain.
Our sister title, the Independent'seditorial on Tuesday appeared to endorse a continuation of the coalition, yet only 26 per cent of its readers say they will vote Conservative (11 per cent) or Lib Dem (15 per cent).
The Express, whose owner Richard Desmond has donated more than £1m to Ukip, has gone against its readership - 48 per cent of whom say they are going to vote Conservative - by endorsing Nigel Farage's party.
Rupert Murdoch's Sun has strongly backed the Conservatives - despite fewer than half (42 per cent) of its readership saying they intend to vote that way.
Meanwhile, our other sister papers, the i and Independent on Sunday continue to endorse no party. Their message is clear: you decide.
Note: YouGov asked 25,252 people about their voting intention and what papers they read between April 6 and 30. 8,423 people said they did not read a paper, and the above figures exclude don't knows and people not intending to vote.