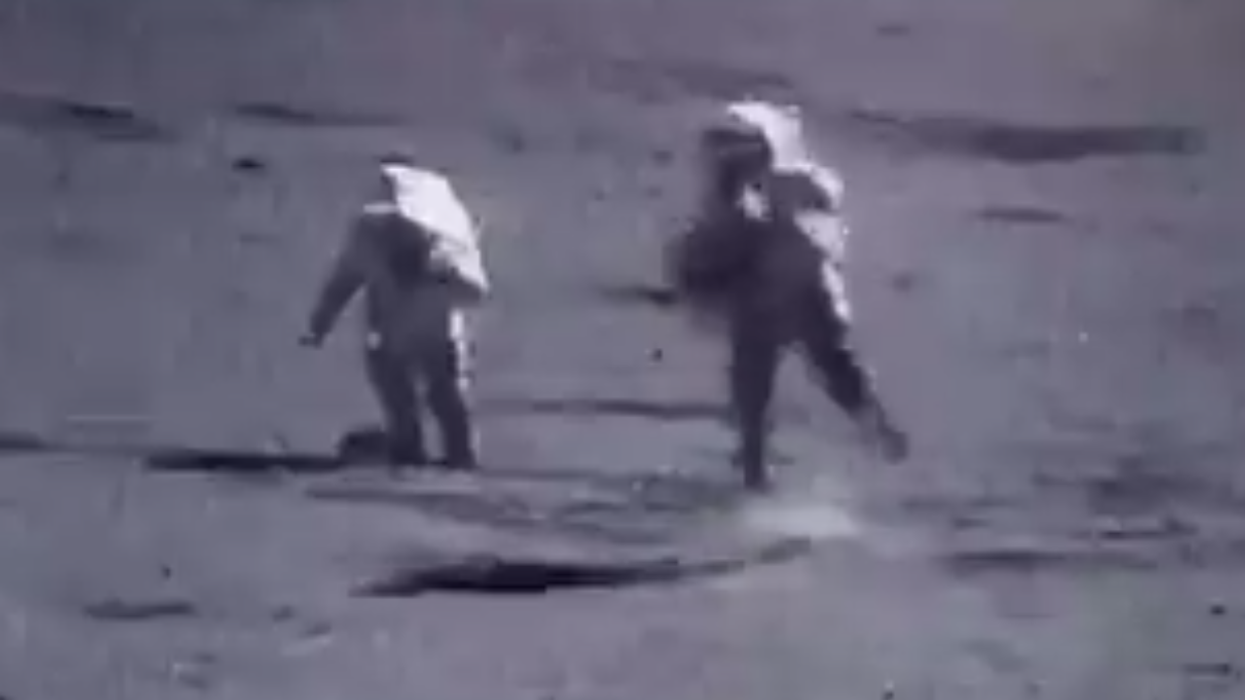 Screengrab: Twitter
Have you ever thought to yourself… I wonder what astronauts look like sped up, wandering around the moon?
Well thanks to some hilarious viral footage, you no longer have to spend your life wondering about this. (Oh, and spoiler alert: it's pretty hilarious!)
Footage posted by space YouTuber @TJ_Cooney shows astronauts wandering around the moon at a much faster speed that the glacial pce we're accustomed to seeing.
Sorry but watching astronauts sped up on the moon will never get old https://t.co/9J9birPXWM

— TJ Cooney 🚀 (@TJ Cooney 🚀) 1602768232
The original footage seems to have come from YouTube, where it can be found set to music from different genres such as techno.
On social media, people were convinced that this will never get old, with Twitter users describing it as "genuis" and "the perfect antidote to 2020".