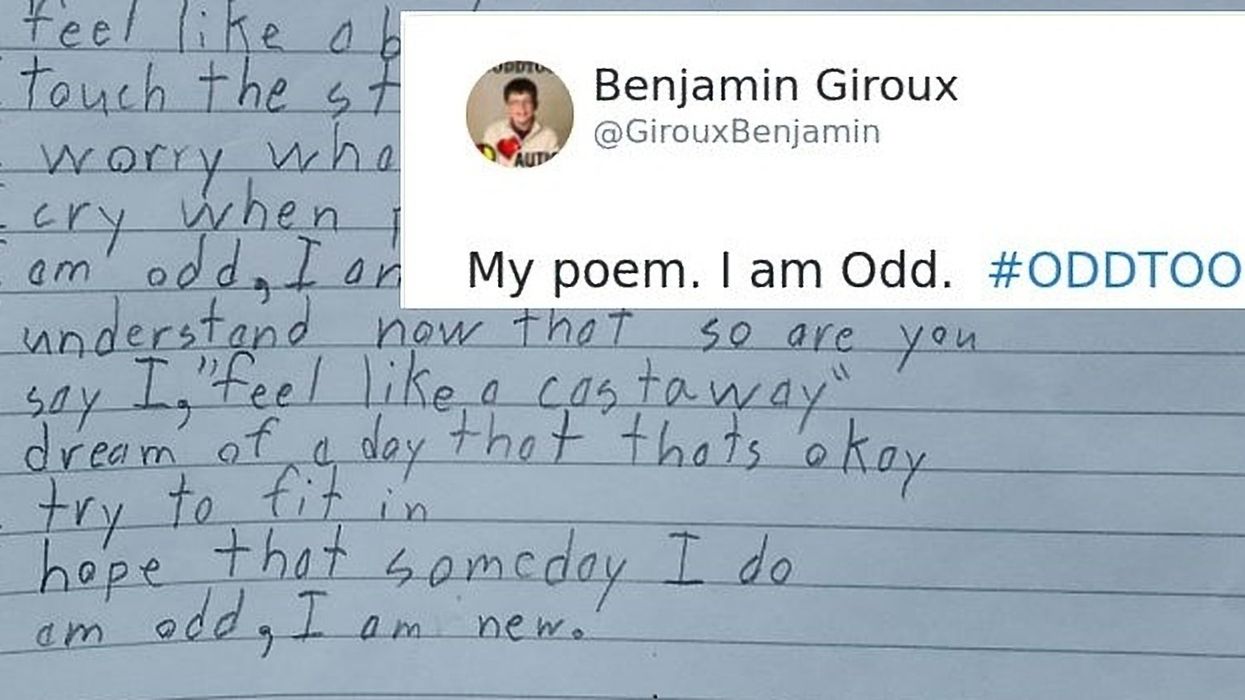 TWITTER
An inspiring poem by an autistic schoolboy has gone viral, warming the hearts of thousands of people all over the world.
Benjamin Giroux, a ten-year-old from Plattsburgh, New York, was asked by his teacher to write a poem about himself, starting every few sentences with "I am".
After perfecting his poem, Benjamin shared the results on Twitter, saying:
My poem. I am Odd. #ODDTOO
My poem. I am Odd. #ODDTOO https://t.co/djVVtPN9mI

— Benjamin Giroux~Order I AM ODD I AM NEW (@Benjamin Giroux~Order I AM ODD I AM NEW) 1461459111
The poem reads:
I am odd, I am new, I wonder if you are too
I hear voices in the air
I see you don't, and that's not fair
I want to not feel blue
I am odd, I am new
I pretend that you are too
I feel like a boy in outer space
I touch the stars and feel out of place
I worry what others might think
I cry when people laugh, it makes me shrink
I am odd, I am new
I understand now that so are you
I say I, "feel like a castaway"
I dream of a day that that's okay
I try to fit in
I hope that someday I do
I am odd, I am new.
Benjamin's parents told Today.com that they were overcome with emotion when reading his poem.
His dad Sonny said:
At first, we felt sad and hurt that he feels isolated, alone, misunderstood and odd at school,"

As the poem went on, we realized that he understands that he's odd and that so is everyone else in their own way, which is what Ben wants everyone to embrace.
After Sonny shared the poem on his Facebook profile, it caught the eye of the National Autism Association, who shared it on their Facebook page. The post struck a chord with people and went viral, being shared nearly 40,000 times. The accompanying hashtag, #OddToo, also went viral.
Unsurprisingly, the internet was full of love for Benjamin's poem.
No, *you're* crying.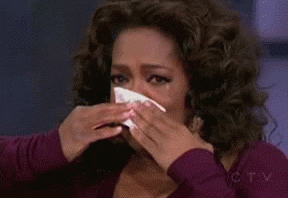 H/T: BoredPanda