Getty
It's Friday - and for many people across Europe that means only one thing: beer.
According to data from the Brewers of Europe, compiled into the below map by Statista, it's those in the east and the centre of the continent who love beer the most.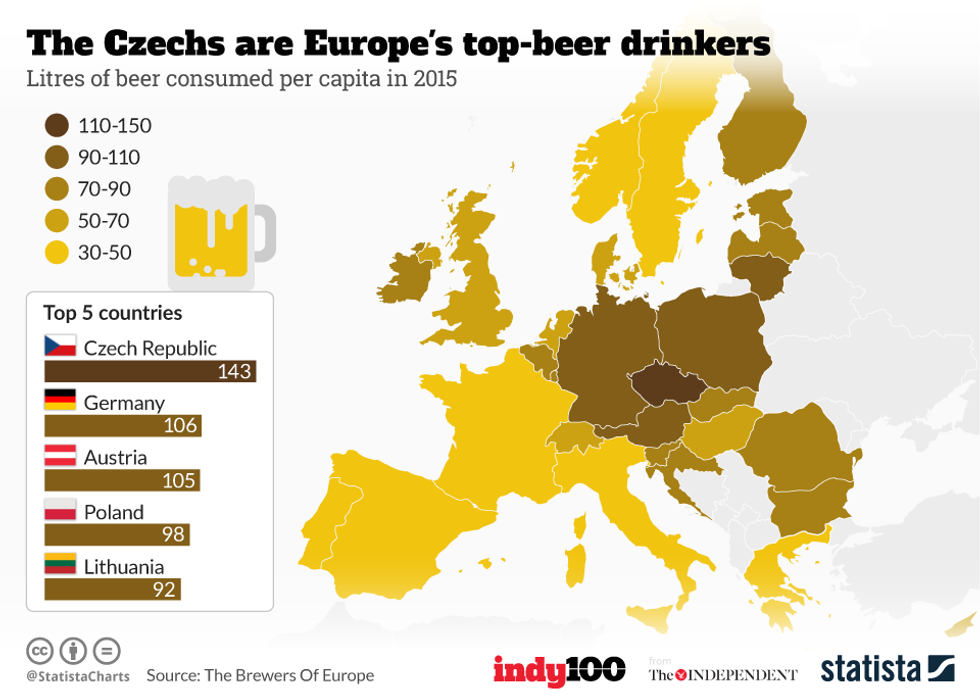 People from the Czech Republic put away 143 litres of the stuff every year, followed by 106 by neighbours Germany and 105 in Austria
Na zdraví!