A teen was left speechless after she was surprised to learn she is receiving a university scholarship from Beyoncé and Jay Z.
Seventeen-year-old Mikayla Lowry got the shock of her life when she had gone to the On the Run II concert to relax with friends, only to learn she won the scholarship after DJ Khaled took to the stage to announce the news.
Lowry, who has a grade point average of 3.7 (4.0 is the highest you can get in the United States), attended the concert in Phoenix without even knowing she had been nominated for the prize.
In a clip taken by her friends at the State Farm Stadium, Lowry is seen listening to Khaled as he lists the achievements and aspirations of the recipient of the award - without mentioning her by name.
He announces that Beyoncé and Jay Z will acknowledge "an extraordinary individual making a difference in the world".
This person has been a member of the Boys and Girls club. A true role model with a 3.7 GPA. A future marine biologist. A Keystone Vice President and Torch Club President.
Her friends can be heard in the background frantically asking "Is it Mikayla? Is it Mikayla?" And then Khaled confirms that it is.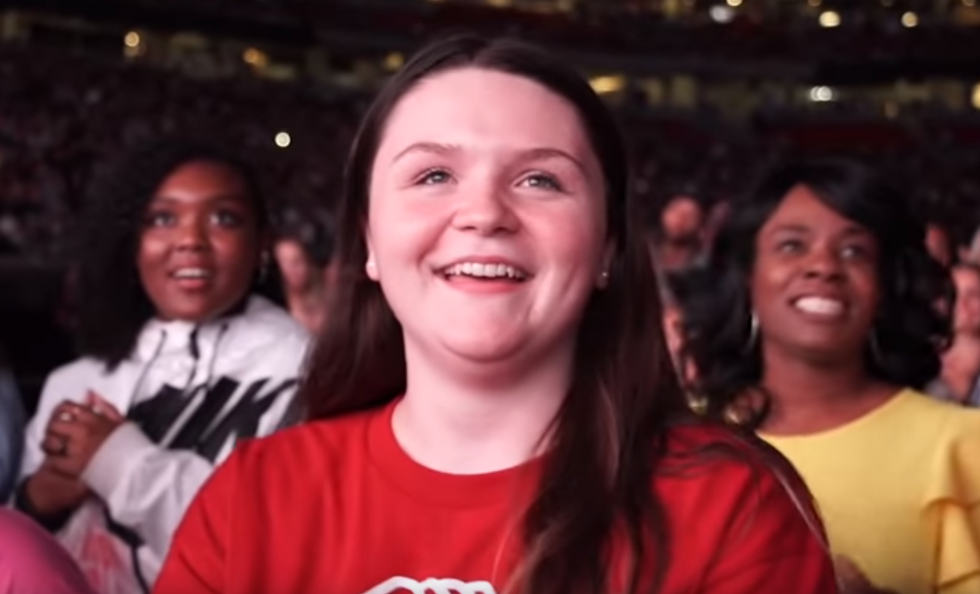 When she heard her name, she brought her hands to her face in a display of shock before giving the camera a massive grin.
She said:
'I'm shaking! Thank you so much.
Clip of her reaction quickly went viral for the sheer happiness of it.
She was awarded the scholarship by the Shawn Carter Foundation and the BeyGOOD initiative, which hopes to give more than $1mn worth of scholarships in 11 cities.
Lowry had been part of the Boys & Girls club. An organisation in the US which provides school programs for young people.
According to the Mail Online, Lowry wants to study marine biology at either Grand Canyon University or Northern Arizona University. She will be the first in her family to attend university. It would have been financially difficult - if not highly unlikely - for her to attend university without the scholarship.