An Ohio town has decided to bring Christmas to a two-year-old boy who has been given just two months to live after a fatal cancer diagnosis.
Brody Allen woke up to Christmas decorations and a Christmas tree in his home – in September – in what was to be the beginning of a big celebration that included friends, neighbours and well-wishing strangers.
Diagnosed with a rare form of brain cancer and given such a short life expectancy, his parents realised it was unlikely Brody would get to celebrate Christmas in December.
Determined to give Christmas to their son, his parents decorated their home – and the town followed suit.
His 21-year-old sister McKenzie Allen told the New York Times:
In his mind it is just Christmas. He woke up one day and the Christmas tree was out. He doesn't know it isn't really Christmas. He is just enjoying it.
Brody has lost the use of his left arm and leg, but that doesn't stop him from enjoying the outside.
Doctors discovered four aggressive tumours in his body after he complained of dizziness – one in his spine, one joined with his brain stem and two behind his pons.
Brody's father says he had the 'very aggressive' brain tumour since birth, and after a round of failed chemotherapy and a growth of one of his tumours, there was nothing left to do.
A Facebook page, called Team Brody, was set up to ask neighbours to help provide decorations.
That's when the entire neighbourhood in Colerain Township, Cincinnati, chipped in.
Fellow resident Ryan Simpson, 34, was one of the first to show up with a bag filled with Christmas decorations. He said:
When I showed up that day, Brody was outside in a red wagon and his sister was pulling him around. I handed him a little gingerbread house with gumdrops on it, and it kind of spoke to him.
Neighbours took out their Christmas decorations and lit up the outside of their houses with lights, giant inflatable snowmen and Father Christmas figures. It was a community effort.
Soon, people across America caught wind of Brody's Christmas, and the family received presents and Christmas cards from strangers.
Shawn Wright, who attended the Christmas parade from Indiana, wrote on Facebook:
Brody family THANK YOU for allowing us to put a huge smile on your Amazing sons face all while blessing thousands of us with memories we will cherish Forever. TEAM BRODY ❤️
Another added:
Young Brody I creid today when I seen your prade...until I got a glimps of you in the truck and for once I have seen pure joy on someones face. You were not worried about tomorrow.. Because He gave your strenght for today. I understand a lot better now than I ever have what faith is ...what compassion is...what letting go looks like and just living for the moment even the second. You my young friend have inspired a nation to do what should come simple to all of us... To live and Let Live to Love one another regardless of race sex or creed.. and that my friend is what makes you the worlds greats gift. Shine bright young Brody.[sic]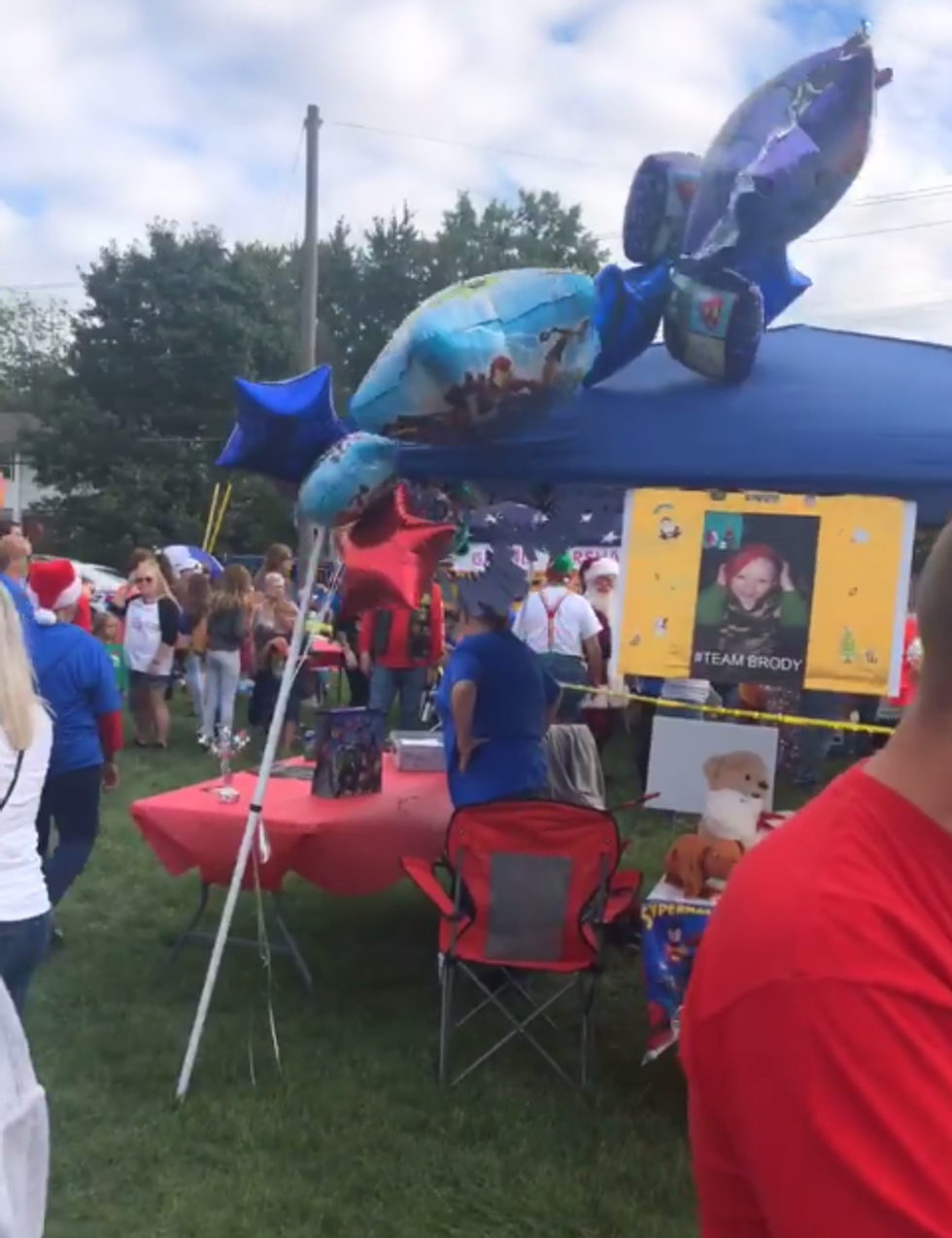 Brody's mum, Shilo Allen said:
It's emotional because I know this will be his last Christmas.

It is really hard, but I love seeing the joy in his eyes. We did it to make him happy.
We're not crying, you're crying.