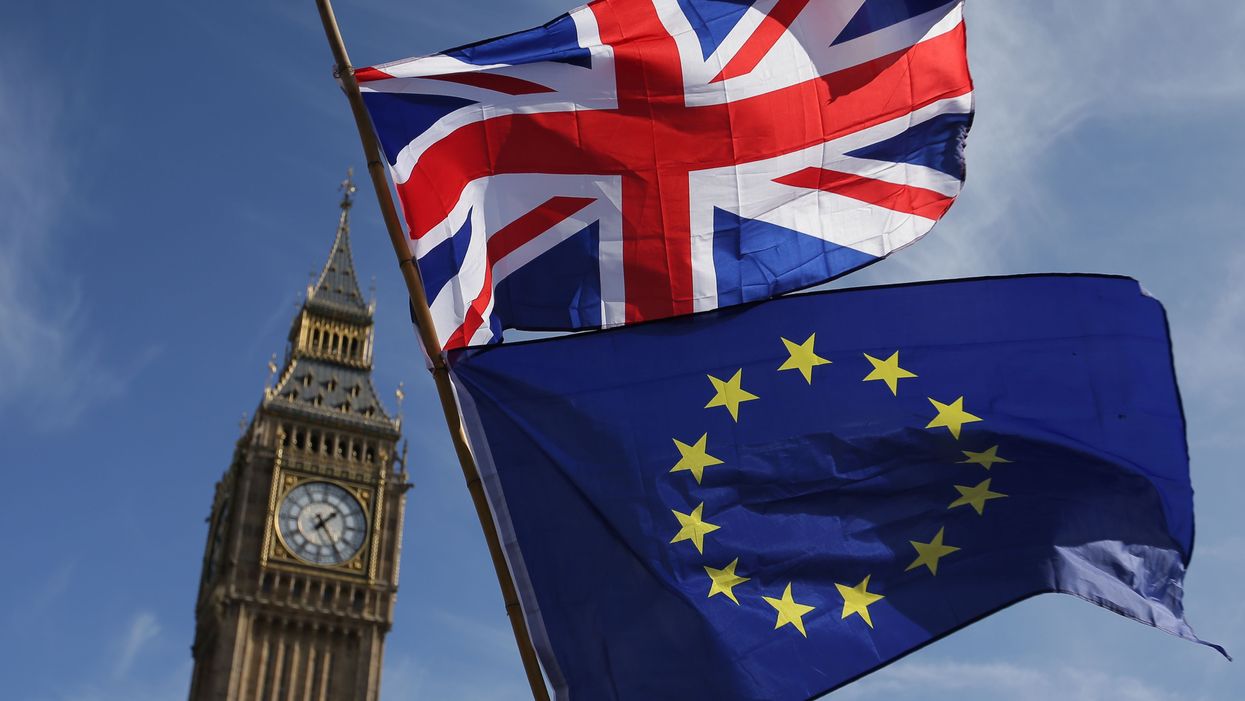 AFP via Getty Images
As last-minute Brexit talks continue, confusion still reigns over what leaving the EU means.
A Brexiteer caller on James O'Brien's LBC radio show struggled to name an EU regulation he disagrees with while proclaiming he was delighted to be free of them.
Dave from Epsom told listeners he does not believe in a "federal Europe", which he struggled to define and described as "being controlled by a central point".
O'Brien said that federalism actually meant the "precise opposite" – the sharing of control.
"Don't know what it means, adamant I don't like it," the radio show host remarked.
The pro-Brexit voter also said that the EU is getting "too centralised" to which the LBC stalwart responded: "I know you do mate but there's no evidence to support that."
When asked what he was most looking forward to about not being in the EU anymore, Dave said: "rules and regulations". When pushed repeatedly for a specific example, the caller just said "everything" and "all of them".
The Leave voter then told O'Brien: "We are a leader in the world, we don't need the EU to tell us how to do things."
Dave finally settled on corporation tax because he said the Republic of Ireland was taken to court over it, and then added they were desperate for a deal.
In response, O'Brien said: "The only people it'll be worse for than Ireland is the UK."
When pressed again to name a rule, Dave said "refugees" but claimed he was not worried about immigration himself.
With less than a month to go until the Brexit transition period is over, it seems not all supporters are clear on what they want to change.