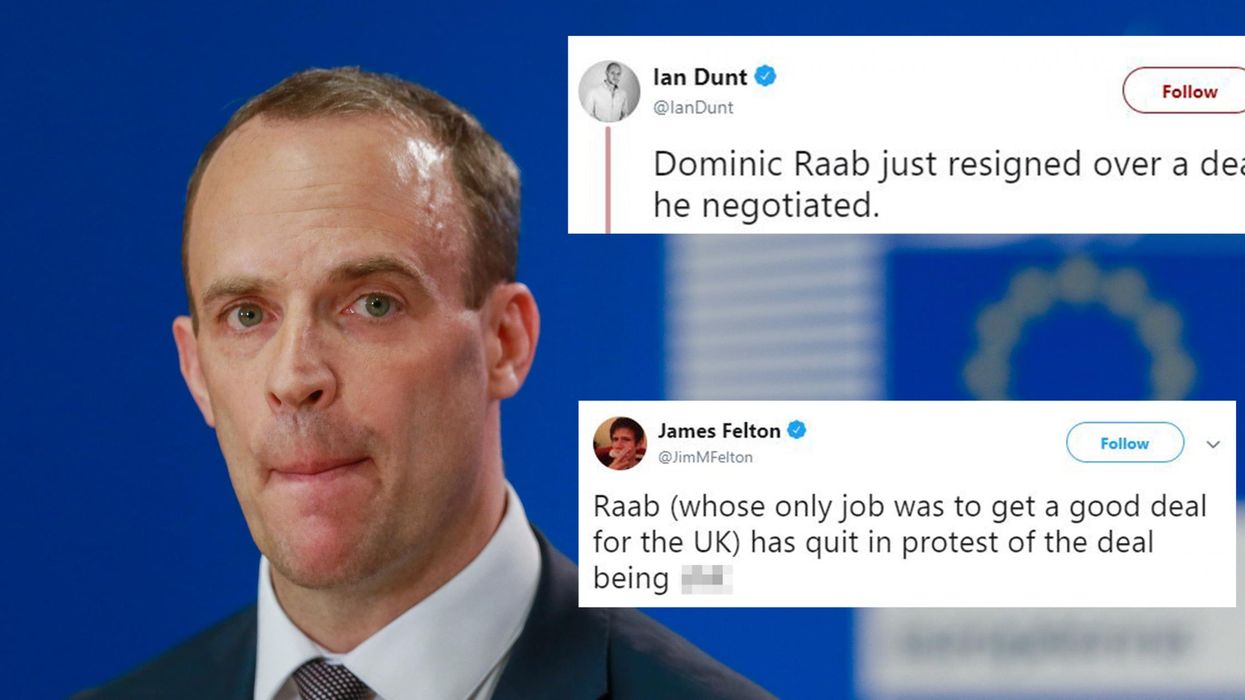 STEPHANIE LECOCQ/ EPA/ Twitter
It's another day and another Brexit shambles, as the man assigned to oversee the whole deal has just quit.
In a dramatic start to Thursday morning, Dominic Raab announced that he would be resigning from the job that he only took over back in July.
The Tory MP confirmed his departure on Twitter, on the grounds that he couldn't in good conscience support the deal proposed by Theresa May.
Raab follows in the footsteps of Northern Ireland minister Shailesh Vara, who resigned earlier this morning, with Esther McVey and Suella Braverman also resigning in the wake of Raab's departure.
If you didn't need a further example of the state the country is in at the moment, this resignation pretty much defines it.
Brexit isn't working. The government is in chaos and nobody knows that is happening.
It times of such despair and seriousness you can always rely on the British people to have a gallows humour about the situation and thankfully the jokes have come through in spades.
At least, Raab did learn that Britain is an island during his time on the cabinet, so it wasn't a complete waste of time.
This really isn't a good look for Theresa May.
And there goes the pound...
With everything up in the air, we can only presume what other parties will make of this.
While there is something ridiculously amusing about this, it's worth bearing in mind just how dire the situation is.