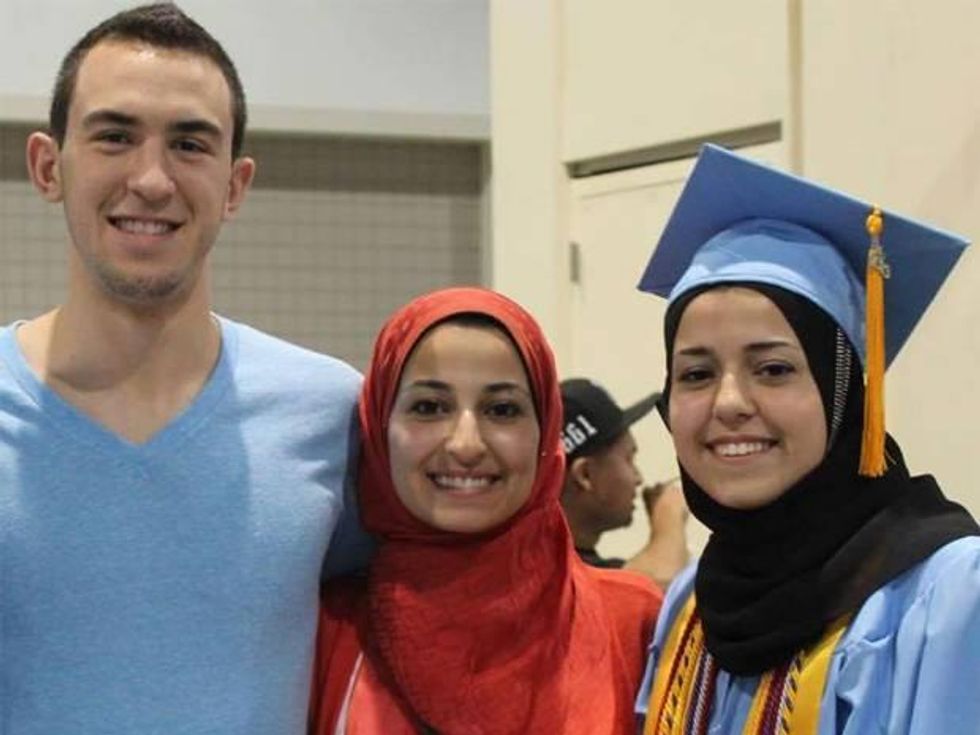 One of the three young Muslim victims of an "execution-style" murder in the US recently spoke out about the senselessness of killing people based purely on their religion or ethnicity.
Deah Barakat, 23, along with his wife Yusor Mohammad Abu-Salha, 21, and her sister, Razan Mohammad Abu-Salha, 19 were all murdered in the North Carolina neighbourhood of Chapel Hill yesterday evening.
Just two weeks ago, Barakat decried violence in the Gaza-Israeli conflict in a post on Twitter:
An American football and basketball fan, Barakat was a dental student at the University of North Carolina and volunteered with a charity providing emergency dental care to children in Palestine.
He had also set up a campaign to raise money so he and a team of dentists could travel to Turkey this summer to provide dental care to refugees fleeing the Syria crisis. Since news of his death emerged, donations to the campaign have poured in and the fundraising target of $20k has been easily surpassed.
Craig Stephen Hicks, a 46-year-old man, handed himself in to police last night and has been arrested on suspicion of three counts of first-degree murder.
Hicks, who described himself as an "anti-theist", made regular postings on Facebook mocking religion.
Police have said the murders may be linked to a dispute about a parking space, but are also investigating the possibility they were hate crimes.
Many have spoken out against the murders, some comparing them to the Charlie Hebdo shootings in Paris, while others called on Barack Obama and other leaders to condemn the attack.
More: Craig Stephen Hicks condemned all religions on Facebook prior to 'Muslim mass-murder' arrest