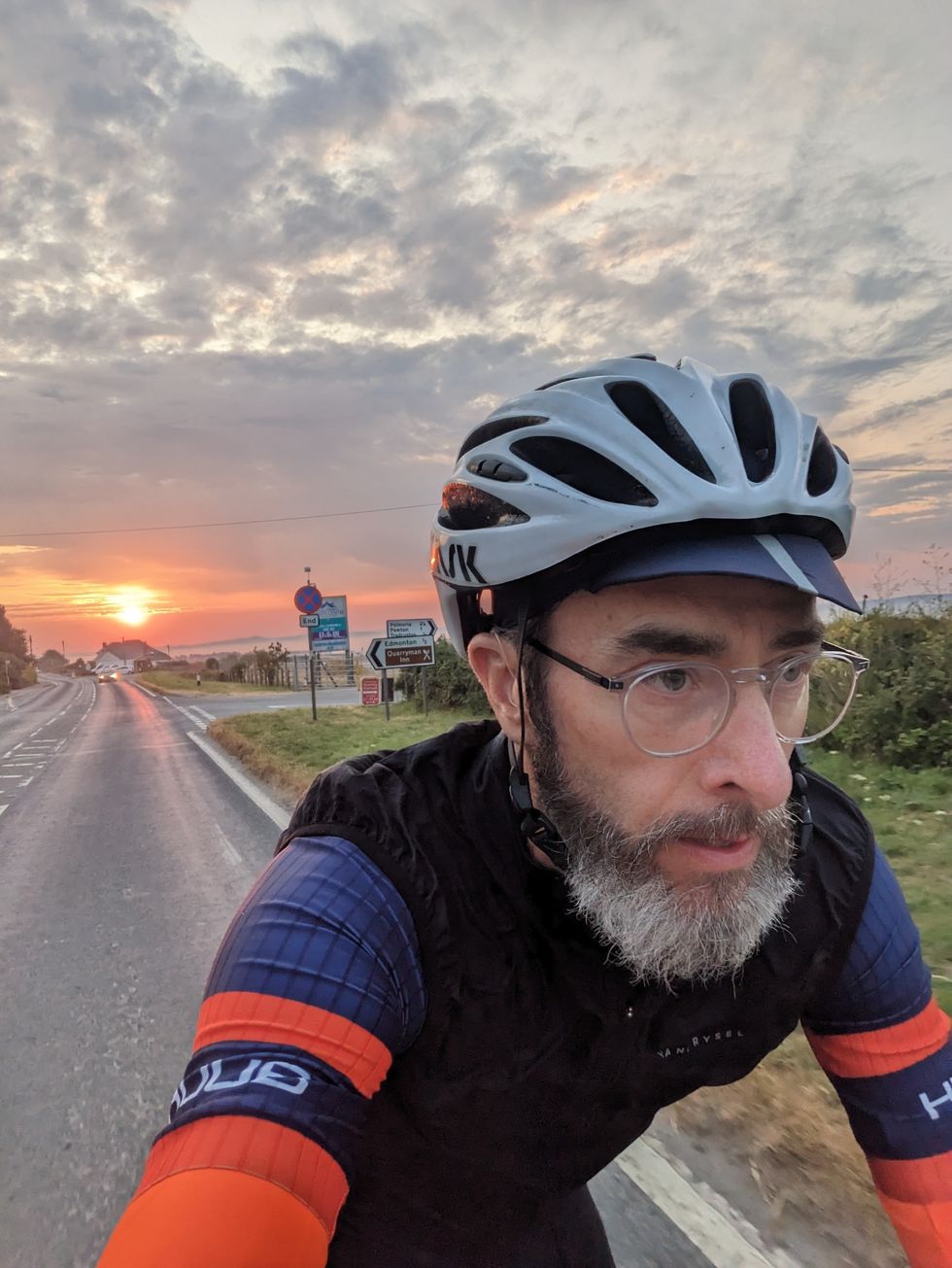 A cyclist with a new hip has ridden 900 miles from John O'Groats to Land's End for charity.
The solo adventure saw father-of-three Stuart Johnson sleep by roadsides in little more than a sleeping bag as he completed the journey in six days, three hours and 30 minutes.
And that was despite needing to visit a physio in Wigan and a podiatrist in Taunton as severe Achilles tendon pain threatened to cut the adventure short.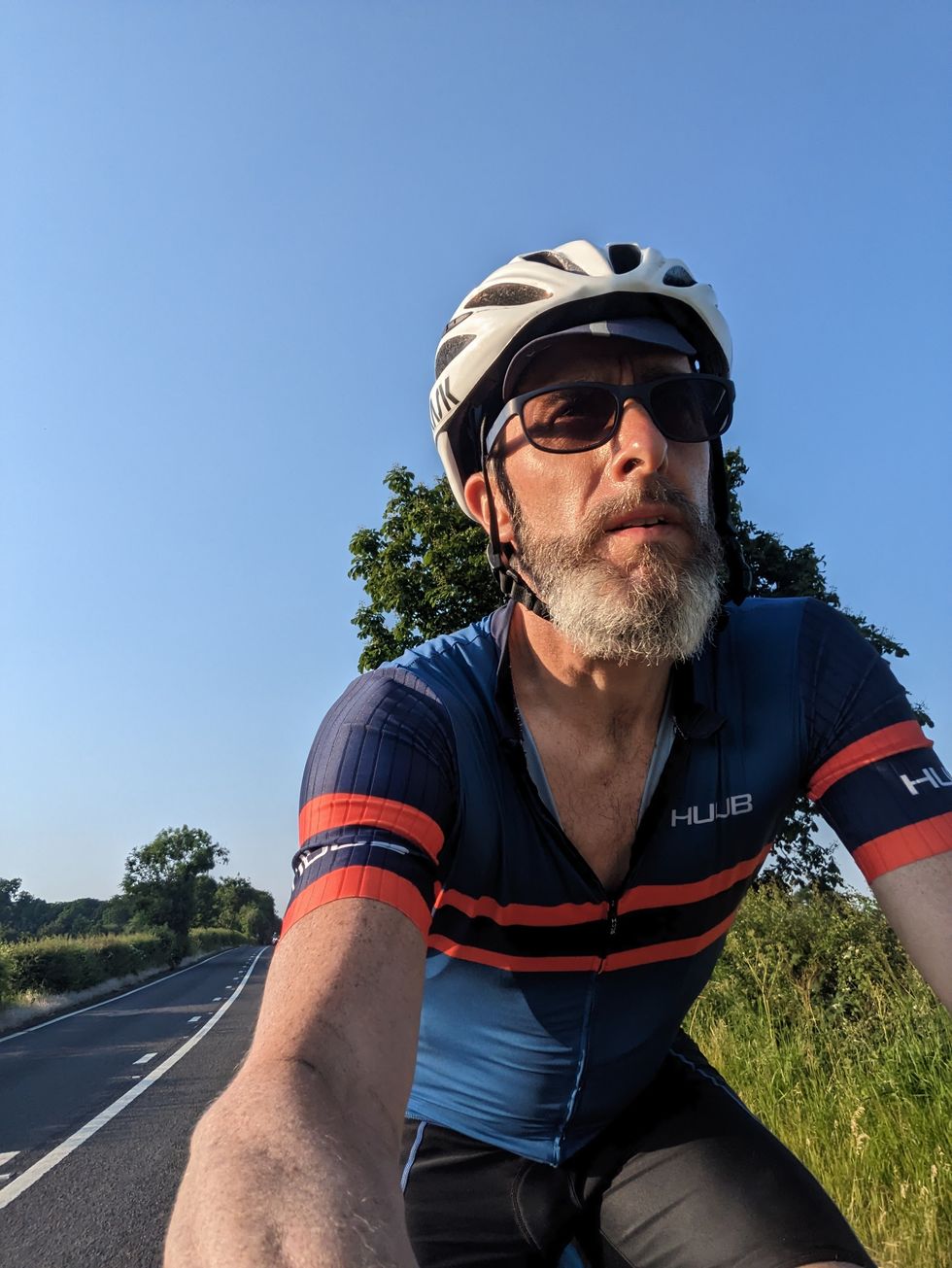 Stuart Johnson took six days to complete the ride (Stuart Johnson/University of Bristol/PA)
When not traversing the length of the UK, Mr Johnson is director of the University of Bristol's careers service.
Mr Johnson joked the trip was precipitated by a "midlife crisis" as he neared his 50th birthday.
He opted to raise money for the mental health charity Mind, eventually raising an impressive £3,700 – although donations remain open.
Mr Johnson, who is 49 and had a hip replacement in 2018, said: "I can honestly say I enjoyed all of it, but the best bit was probably coming down into Kendal on Monday evening – fast riding and a beautiful sunset.
"Reaching Land's End I was mostly just happy. Happy that I'd completed it, happy that I'd done it faster than I thought I could and happy to have raised such a healthy chunk of money for Mind.
"Everyone knows that mental health challenges have ramped up significantly in the last few years, and students have been particularly affected.
"Mind support people experiencing a mental health problem and campaign to improve services and raise awareness. What they do is critical."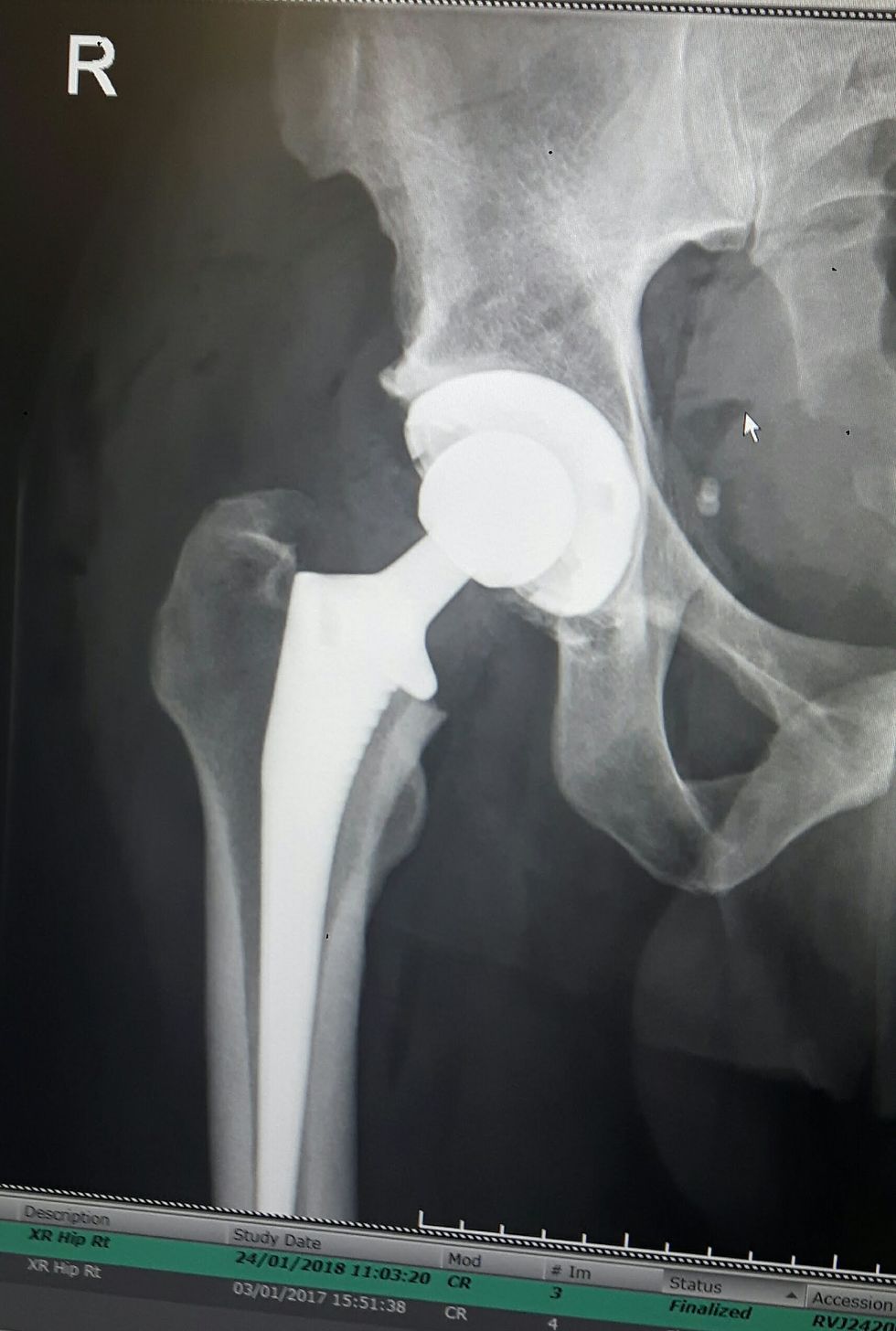 Mr Johnson had a hip replacement five years ago (Stuart Johnson/University of Bristol/PA)
Much of the training for the ride was done during his 30-mile round trip commute from his home in Churchill, north Somerset, to the university.
But little could have prepared him for multiple, consecutive 130-mile days in the saddle on a route that required him to climb 11,000m – more than the height of Everest.
Mr Johnson said: "Completing the ride has surprised me and given me confidence to try more things – what exactly I do next though I'm not entirely sure.
"It will be easier to decide when I've recovered from this one."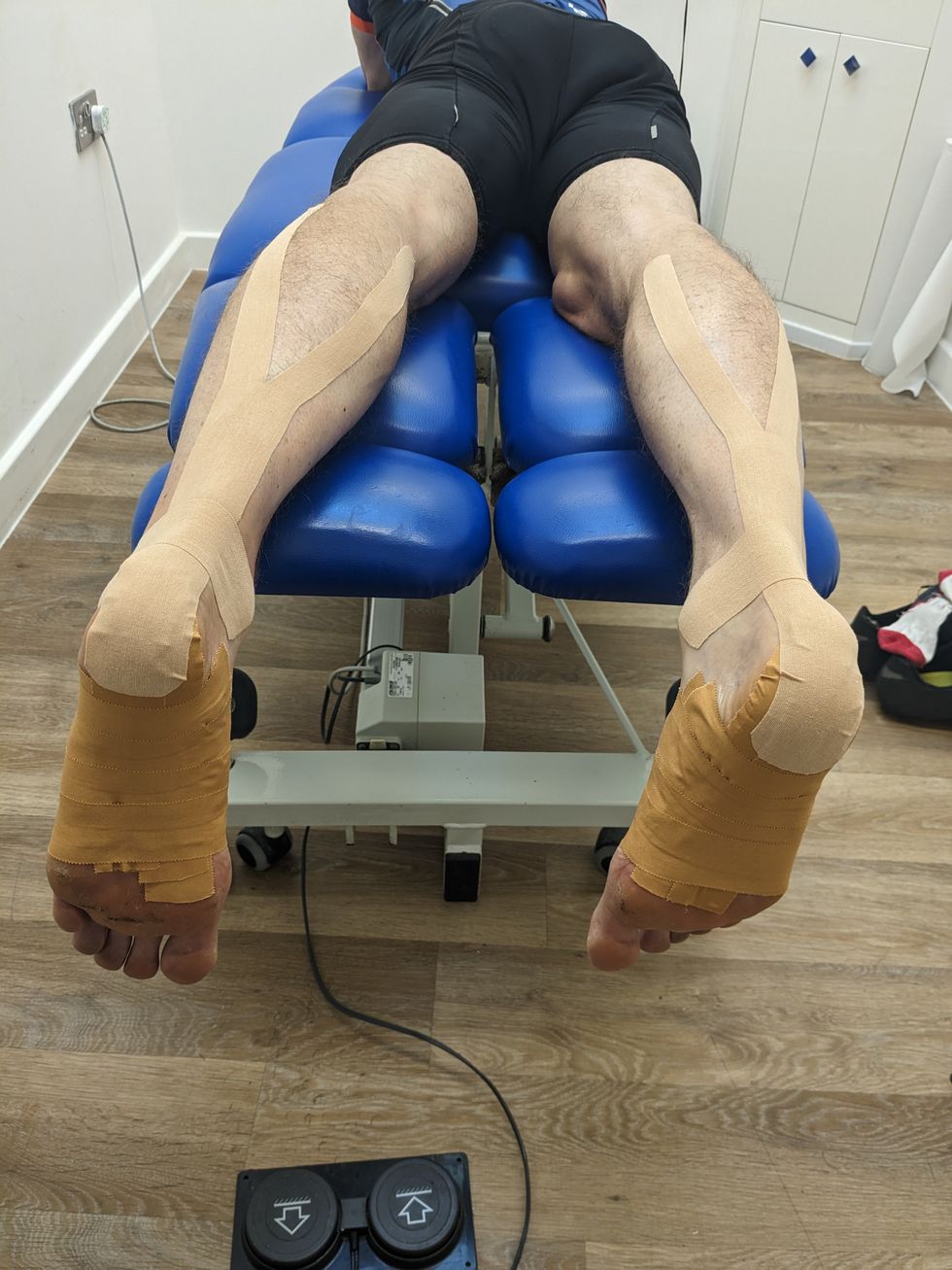 The University of Bristol careers service director had to get his Achilles strapped up midway through the ride (Stuart Johnson/University of Bristol/PA)
He is now resting in Cornwall on a family holiday.
His wife, Kathy Stuart, added: "The whole family is incredibly proud of Stuart for completing this mad adventure. It was great to meet him in Cornwall to celebrate."