David Cameron's last day in office as prime minister was Wednesday.
He has since been succeeded by Theresa May and moved into a new £16m mansion.
While all the excitement currently concerns May's new cabinet, in which Andrea Leadsom is in charge of the environment and Boris Johnson is in charge of the foreign office, debates about Cameron's legacy have also begun.
A new poll by YouGov has found that people think his greatest success was legalising same-sex marriage, backed by 19 per cent of the general public.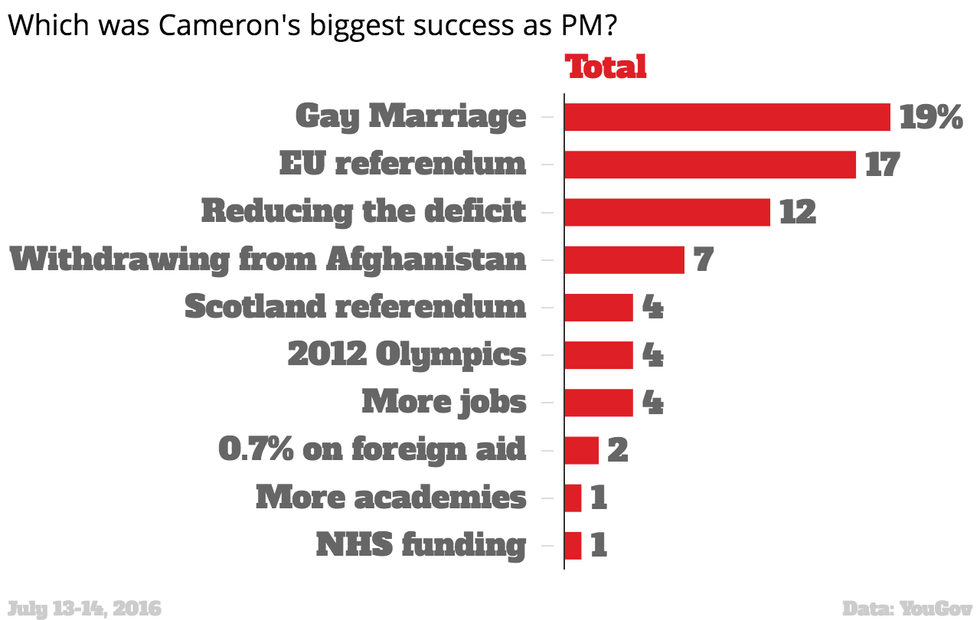 However, when asked, this isn't the option Tories would choose - they mostly agree on his greatest success as either reducing the deficit or holding a referendum on the EU.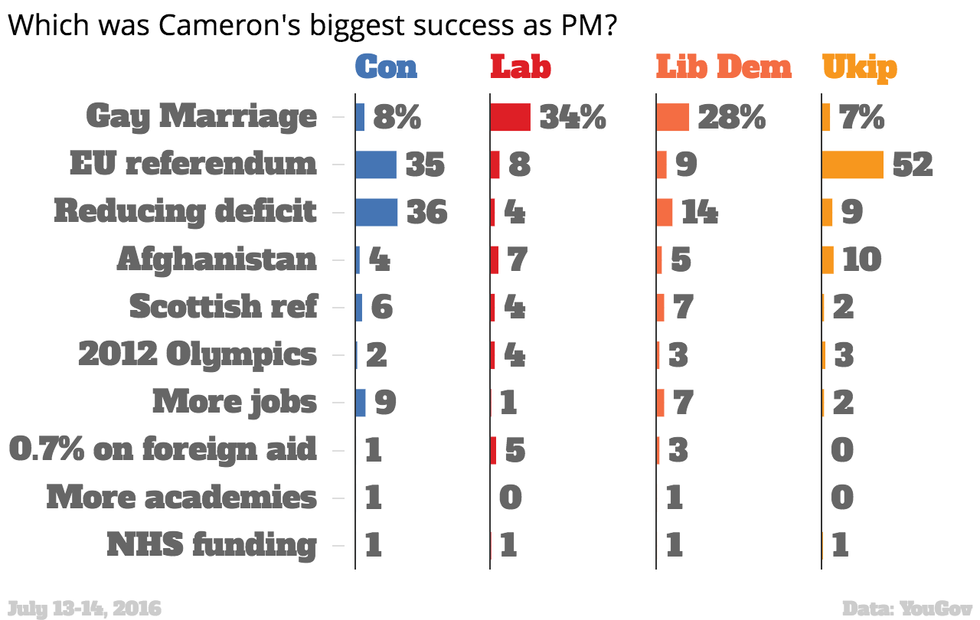 The latter may be a product of euroscepticism, evident in Ukip supporters' view of his greatest achievement.
Lib Dem and Labour supporters meanwhile firmly back same-sex marriage as Cameron's greatest moment in office.
Regarding his premiership, 82 per cent of Conservative supporters said he had done a good job, compared to 50 per cent of Lib Dems, 37 per cent of Ukip supporters, and 20 per cent from Labour.
The overall picture was split 46 per cent for both 'good' and 'bad'.