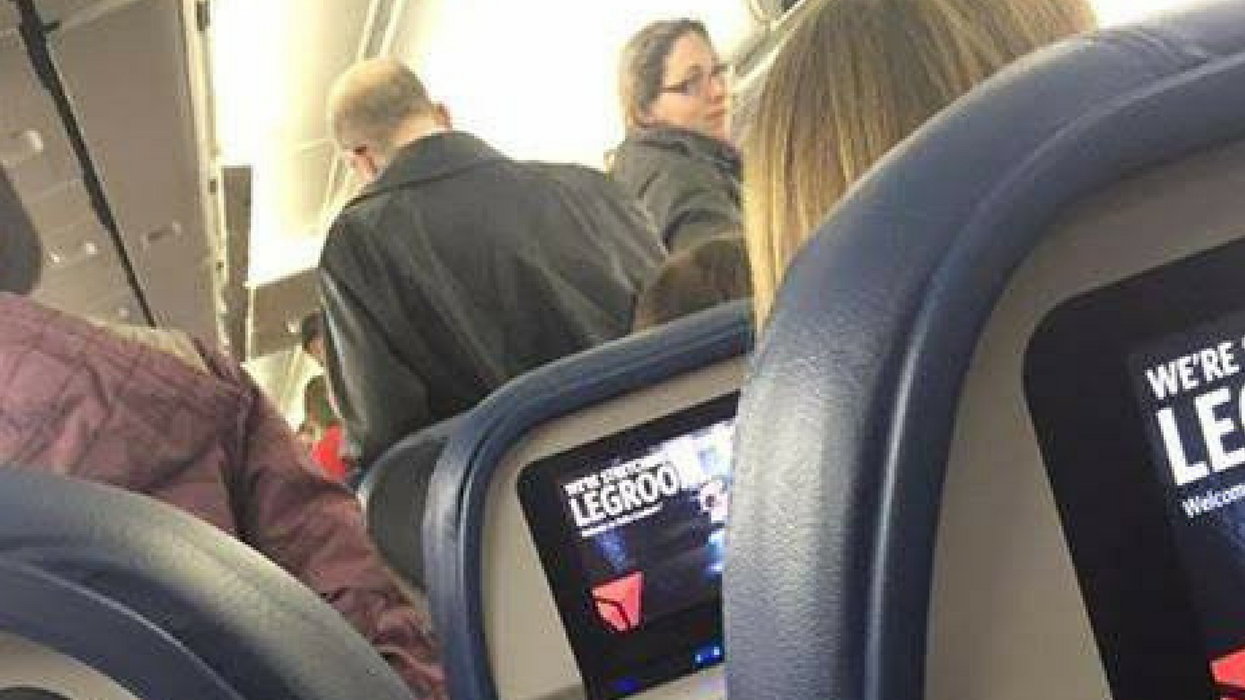 Mackenzie Murphy/Love What Matters/Facebook
A traveller shared the touching moment a kind stranger helped out a stressed mother on a busy Delta Airlines flight.
Mackenzie Murphy, explained on Facebook how she saw the mum with twin babies, who she thought were under six months old, board a flight from JFK to Boston. It was so busy, staff started taking carry on luggage to the hold.
One worker allegedly took the mum's car seat - meaning she would have to hold both babies since they weren't old enough to sit up on their own. Mackenzie wrote:
A gate worker took this woman's car seat, meaning she would now have to hold both babies since they weren't old enough to sit up on their own in a seat.

When she sat down on the plane, a flight attendant immediately told her she couldn't hold both babies, and would have to leave the flight.

But a kind stranger stepped in after the mum was allegedly asked to leave the plane.
Mackenzie, 27, explained how a woman in another row offered to help by holding one of the babies for the duration of the flight.
However, the 45 minute trip turned into a 2-and-a half-hour ordeal as the plane ended up delayed on the tarmac. Mackenzie added:
Without a complaint this woman fed the other woman's baby and burped him. Her own daughter started crying.

This mom, so calmly, went on to explain to her young daughter that 'our job is to help other people.  This mom is all by herself with no help, and really needs another mom to help.

She then went on to hold him, sing him songs, and then he slept the entire flight without even a cry.
The Daily Mailreported that a Delta spokesperson said parents of children under the age of two are recommended to buy a special approved child safety seat on the aircraft. They said:
Passenger safety is our top priority and FAA travel rules (on oxygen masks) allow only one lap child per row.
The airline added: 'If you decide to use a child safety seat aboard the airplane, there are a few restrictions and guidelines you'll need to follow.'
HT BoredPanda