Drew Angerer/Getty
The results of the US presidential election have some people frightened.
Donald Trump made a number of alarming comments about the use of nuclear weapons. In a CBS interview earlier this year, he said that one ought to be 'unpredictable' in their use of weapons of mass destruction, and has previously said he was open to dropping a nuclear bomb on Europe as it's a 'big place'.
Well, it seems people are trying to educate themselves, and there's been a surge of interest in the meaning of certain words.
On Sunday the Merriam-Webster Dictionary tweeted the most popular words currently being looked up on its website:
📈 Top lookups right now, in order: fascism bigot xenophobe racism socialism resurgence xenophobia misogyny https://t.co/Y1nrjCtOWq

— Merriam-Webster (@Merriam-Webster) 1479077080
The most looked up word is 'fascism', followed by 'bigot, 'xenophobe' and 'racism'.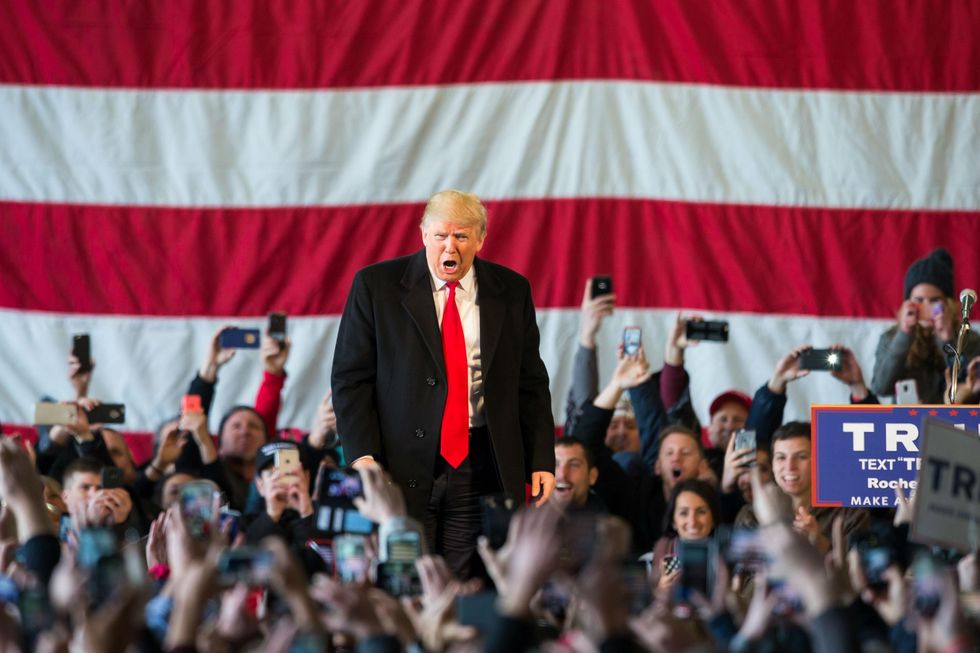 Picture: Bret Carlsen/Getty
Bernie Sanders critics probably prompted the surge in people looking up the meaning of 'socialism' and 'misogyny' is probably a bi-product of Trump's 'grab them by the p---y' recording.
#America.