Facebook/Tyfanee Fortuna
A dog with a unique appearance has become an Internet celebrity.
The dog in question is rescue pup Rumpelstiltskin who weights on 4 lbs, has a tiny body, comically long legs and shifty eyes.
Picture: Facebook/Tyfanee Fortuna
Sadly it's not been all fun and games during Rumpel's short time on Earth.
His previous owner passed away and was dead for a considerable amount of time before anyone found him.
Without anyone to care for him, Rumpel had to feast on his owner's flesh to survive.
Although it sounds like a scene from a horror movie people have been impressed with his survival instincts which were shared in the Facebook group Dogspotting Society by his current owner Tyfanee Fotuna.
She wrote:
This is Rumpelstiltskin and he is 4lbs of love and nervous shaking. I adopted him 1yr ago from an animal shelter because his owner died.

Bonus info: his owner was dead for a considerable time before anyone noticed and he did eat his human to stay alive. +1 for being a survivalist pupper.

His legs are weirdly long for his small body and also bowed out in a way that makes them look like a fancy table.

He likes food, undivided attention, and sleeping for many hours at a time.
Picture: Facebook/Tyfanee Fortuna
The post has already received of 4000 likes and over 600 shares on Facebook.
Most users are amused by his appearance but other have been heartened by his otherwise traumatic experience.
One person commented on the post by saying:
Don't fall asleep on the couch.
Another said:
This post prompted me to give my dogs verbal permission to eat my body posthumously to relieve them of any guilt, if we should find ourselves in a similar situation.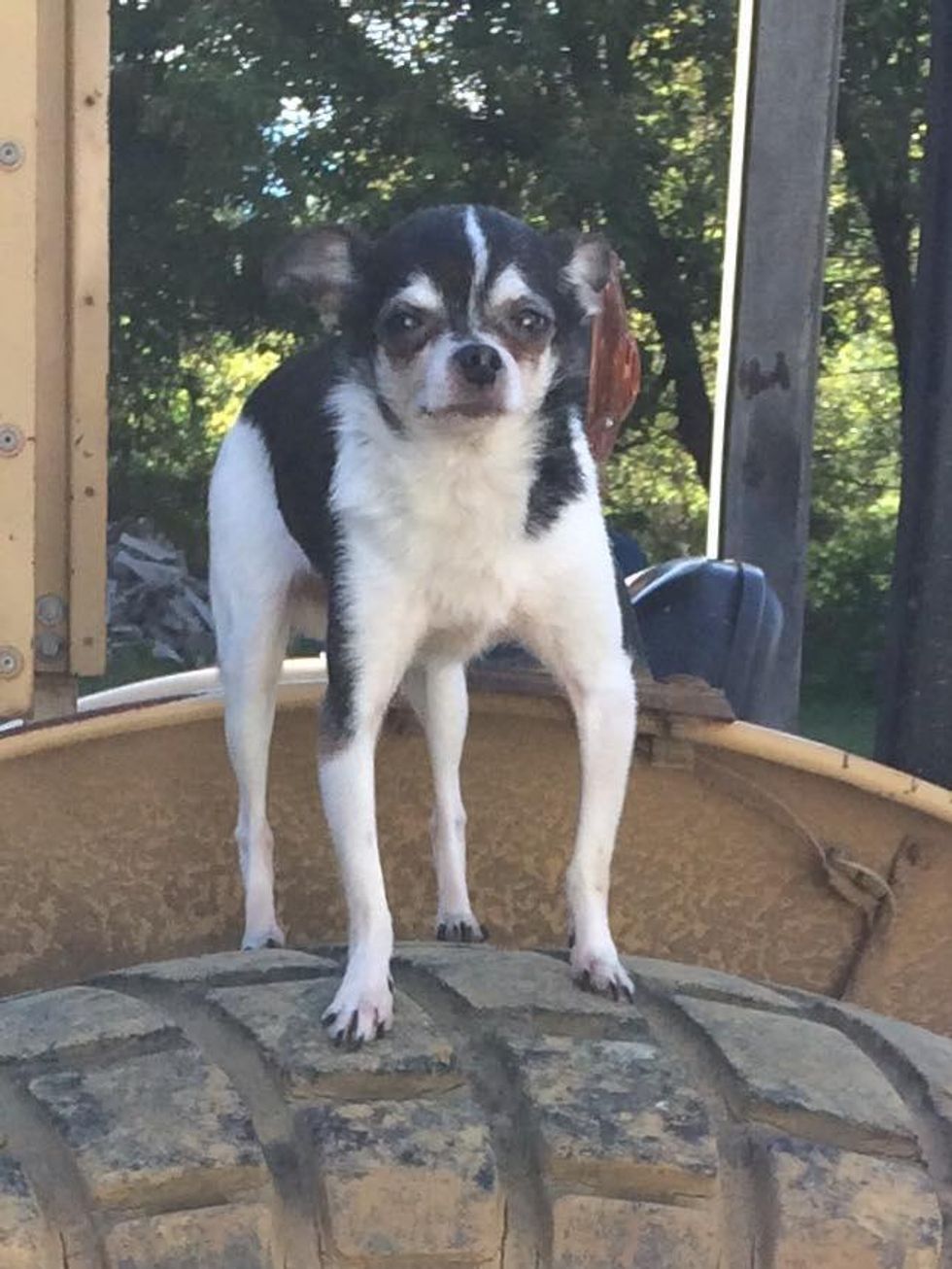 Picture: Facebook/Tyfanee Fortuna
HT UniLad