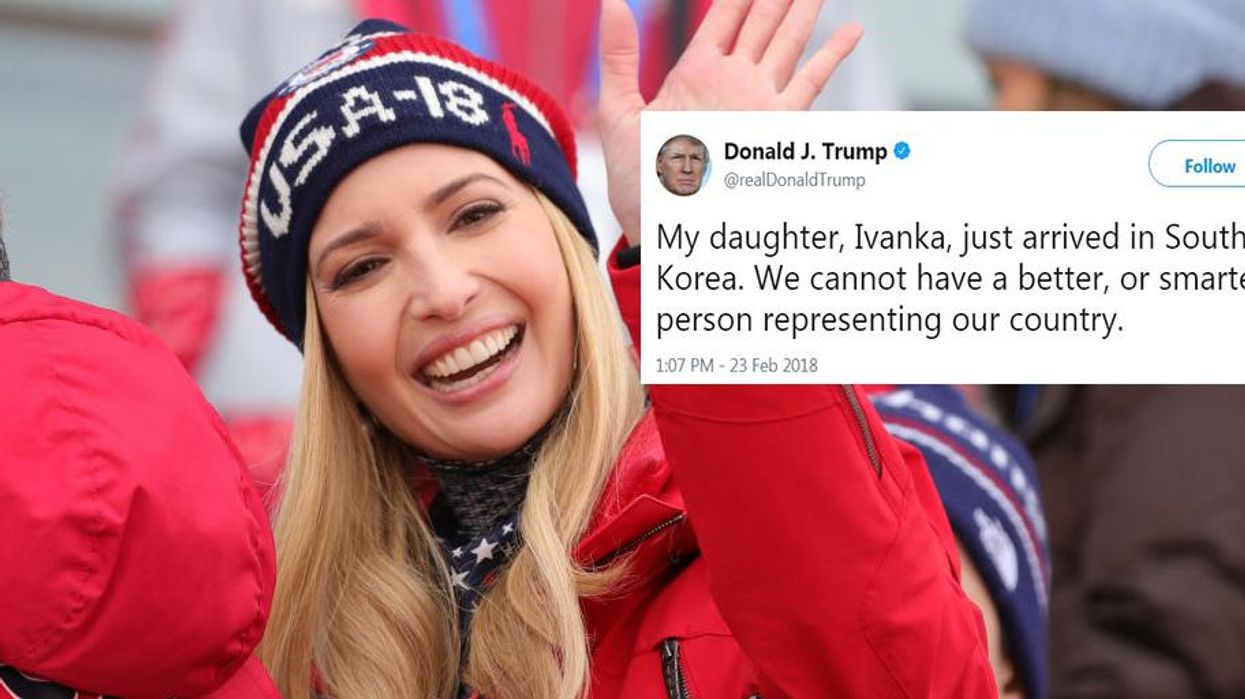 Andreas Rentz/Getty Images/Twitter
Ivanka Trump travelled to South Korea on Friday to take in the final days of the Winter Olympics.
The daughter of the President is serving as the honorary leader of the US delegation for the closing ceremony on Sunday.
Ivanka has already taken part in a host of activities such as cheering on snowboarder Kyle Mack and meeting the South Korean President Moon Jae-in.
She's bound to have a nice time in Pyeongchang and her father wanted to let the rest of the world know just how great it is to have a person like her representing the United States.
At first glance, this would seem like a fairly normal Trump tweet, but he does fail to mention that his right-hand man Mike Pence was in South Korea not so long ago.
This is probably just an oversight from Trump or a poor choice of words but people couldn't help but interpret it as a subtle dig and the Vice-President.
Let's not forget that Sarah Sanders is also there too.
Others were just disappointed that they couldn't find anyone more suitable than Ivanka.