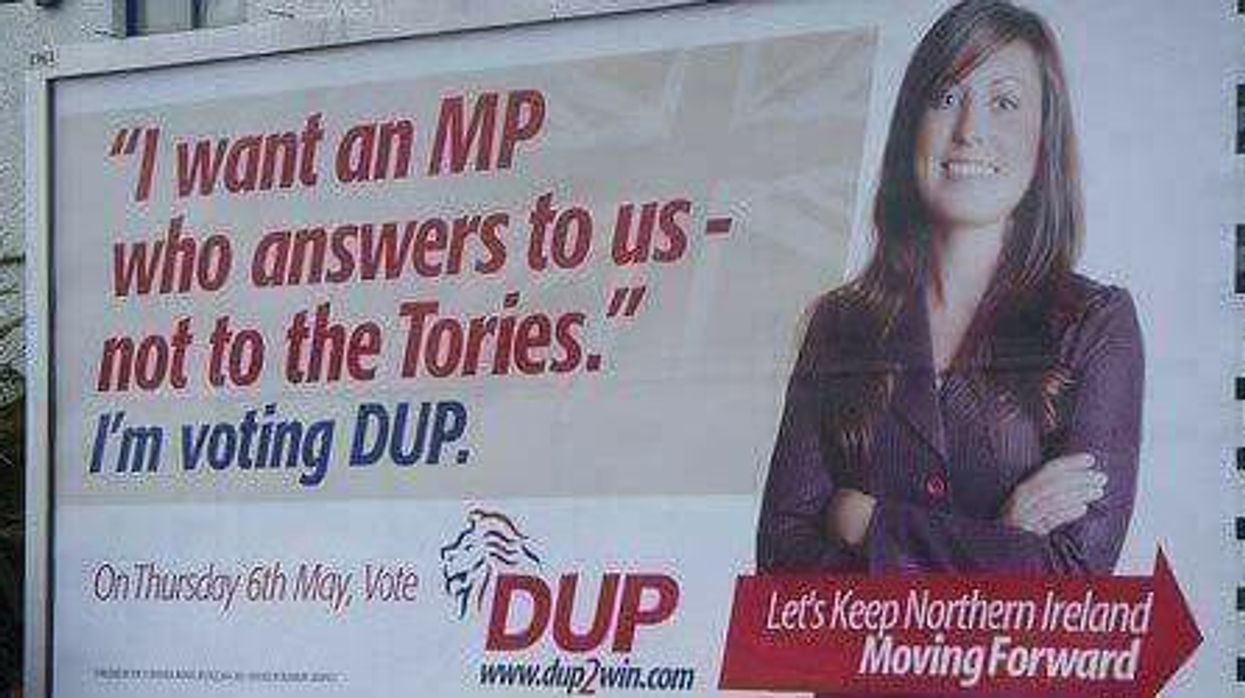 Twitter
When Theresa May's 'ultimate own goal' snap election backfired on her there was a brief moment of jubilation among the young, the left wing, the pro-EU and LGBTQ communities...even Kensington got in on the action.
Of course, that was before she announced that she would be running a minority government propped up by an agreement with the Democratic Unionist Party (DUP) of Northern Ireland, who won ten seats in the election.
The Prime Minister gave a bizarrely shameless 'victory' speech, in which she conceded no loss, damage or remorse of any kind.
According to May:
Our two parties have enjoyed a strong relationship over many years, and this gives me the confidence to believe that we will be able to work together in the interest sof the whole United Kingdom.
There's just one problem there:
Yes, in the manner of all modern politics, party leaders may come to regret former posters / speeches / slogans / photos that will inevitably be re-shared down the line.
Here's just a handy reminder of some of the DUP's less socially acceptable views (both current and historic):
In response to May, DUP leader Arlene Foster released a statement saying it has yet to "enter discussions" to prop up the Conservatives.
Of course, this is possible too...
It also seems likely that the party could be planning to make some demands on the UK, to justify their own U-Turn.