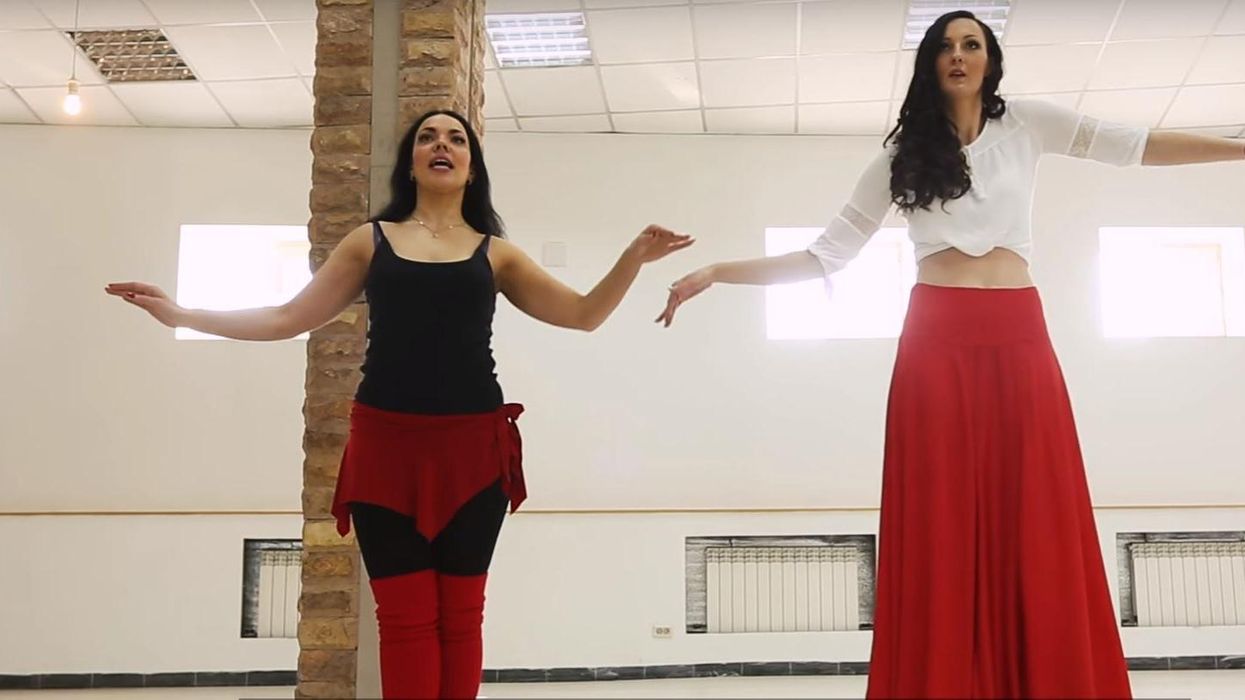 Barcroft TV/YouTube
A former Russian Basketball player from Penza, Russia, is attempting to become the world's tallest model.
In March we brought you news that a woman from Melbourne was challenging Svetlana Pakratova of Russia, for the world's longest legs.
Now it seems Russia is seeking redemption by taking the crown of the tallest model from the American, Amazon Eve.
Ekaterina Listina, who stands at 6 foot 9, says she has won fans all around the world for height - especially men with an eye for taller women.
She also says she believes she's now officially the tallest woman in modelling, not just the tallest woman in Russia:
The record is held at the moment by Amazon Eve and she is 6ft 8in, which is smaller than me.

I really want to be in the book of world records as the world's tallest model.

I also think I have a chance to be awarded the world's longest legs.

My legs are around 52.4 inches, which is longer than the current record holder.
Oh, so she also has longer legs than the woman from Melbourne. Add that to the records.
Ekaterina told Barcroft TV, having retired from Basketball now 29-years-old, she was returning to a former dream:
I wanted to be a model since I was 16-years-old but at that time I started my professional basketball career.

Basically I had to choose between modelling and basketball and of course there was no question because with basketball I had talent.
Ekaterina has a six year old son, and she said that pregnancy helped her love her body:
I think during pregnancy I developed curves and I started to feel so great about it.

Before that, I always felt like I had a teenager's body but now I feel so feminine and confident.

I feel really comfortable in my body right now and I don't have any problems being taller than everyone else. I love it.
HT Barcroft TV