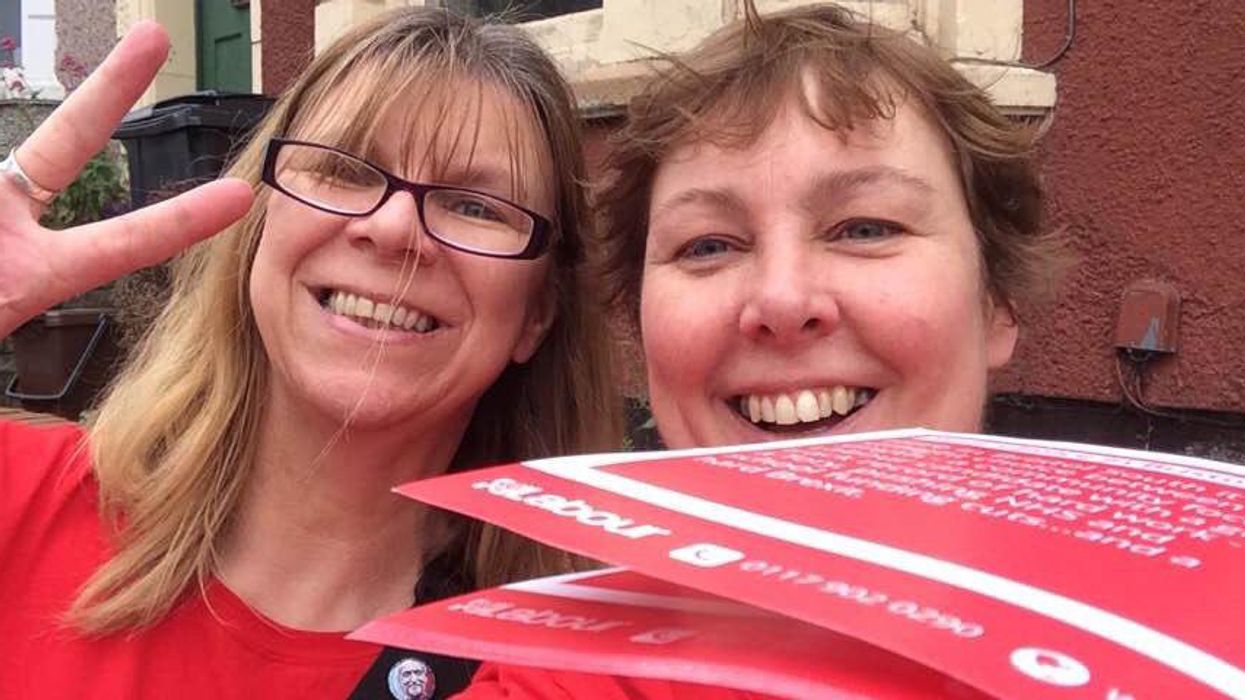 @yidaho_UK / Twitter
Britain went to the polls today to vote on one of the most divisive and important elections in a generation.
Fortunately, voting is a relatively simple act - you rock up at your polling station (if you registered to vote that is) pop one X next to the candidate of your choice and you're done.
There are one of two rules of course; you can't vote more than once, unless you're someone's proxy, you can take selfies in the polling booth and you can't wear political clothing or banners in polling stations.
Two members of the electorate became abruptly aware of this rule when they went to vote dressed in pro-Labour T-shirts.
Staff at the polling station in Bristol reportedly told Sarah MacDonald and her partner Jules Taylor that they couldn't enter with the T-shirts.
That didn't stop them.
The pair allegedly stripped down to their bras and proceeded to fill in their ballots.
Speaking to the left leaning website the Canary, Sarah and Jules said that their immediate reaction was "That's no problem, we can sort that!"
Sarah went on to say:
I stripped off too and chucked my T-shirt on top of Jules'. The polling station girls were very amused, as were the other voters. So we took our ballot papers into the booth, put our Xs in the right place, posted our papers in the ballot box and pulled our T-shirts back on.
Incredible.