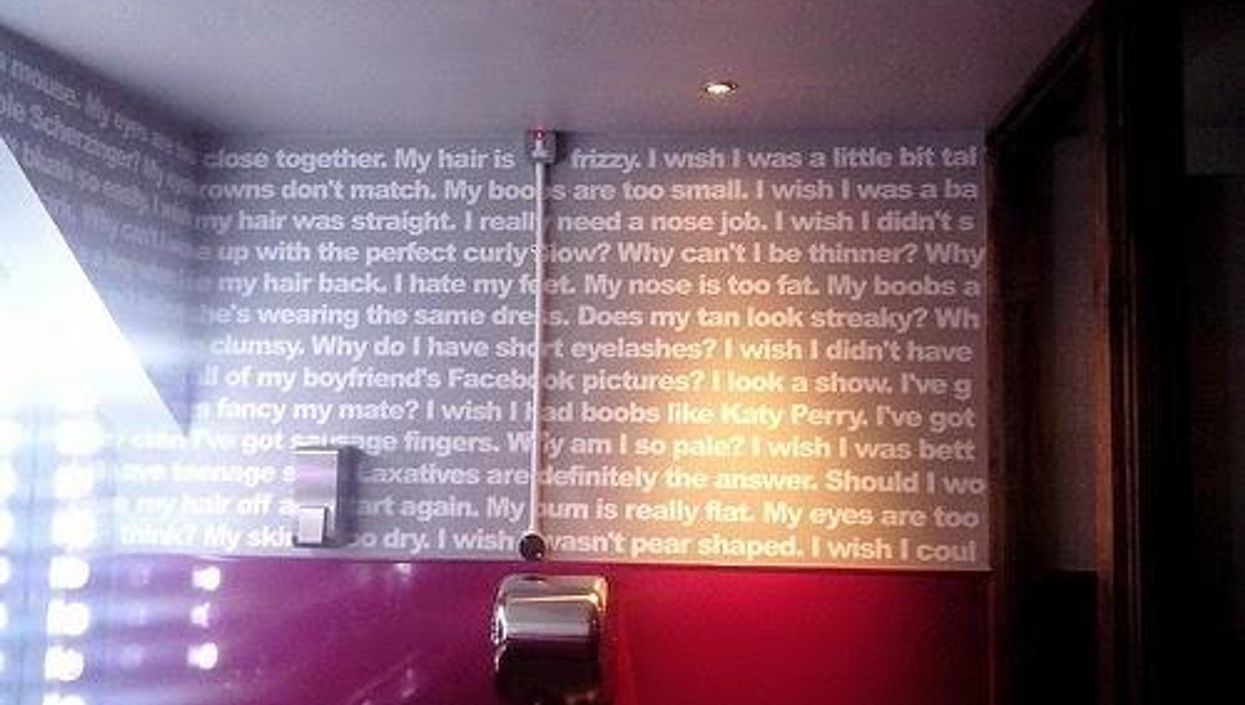 In what was presumably a failed attempt of hipster irony, a burger chain has come under fire for decorating its female bathrooms with a series of misogynistic slogans that played on women's insecurities.
Almost Famous Burgers, which has branches in Manchester, Leeds and Liverpool, has taken down the 'edgy' design after criticisms surfaced online.
What could motivate someone to do this? And surely more than one person is responsible.

Surely this p##s poor excuse for interior design wasn't dreamt up and sanctioned by a single person?

A committee of people must have sat around a table and agreed this was a great idea. Apparently there is nothing equivalent in the men's toilets. Quelle f###ing surprise.