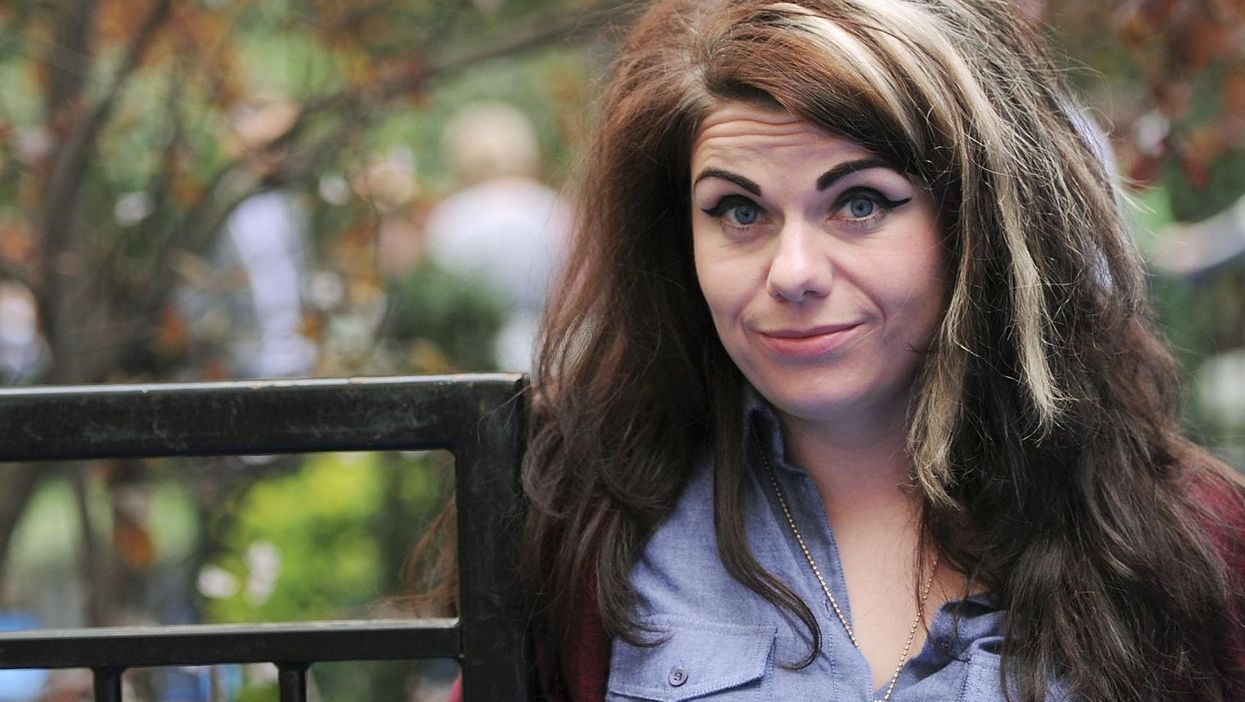 If you're getting tired of trying to convince people that refugees are not to blame for the recent terror attack in Brussels, Caitlin Moran is here with a new angle.
In a new post on her Moranifesto YouTube channel, the columnist and author said that speaking up for "children crossing the Mediterranean in dinghies to escape a homeland on fire" doesn't make her superhuman - just "sentient".
A 5-year-old Iraqi Kurdish boy in Grande-Synthe near Dunkirk, on January 12, 2016. (PHILIPPE HUGUEN/AFP/Getty Images)
But Moran reckons the minority who still have no sympathy for the million plus people who entered Europe in the last 18 months don't actually know the answer to the question:
What is a refugee?
Apart from saving their own lives and those of their families, refugees are also stemming conflict in their decision to leave.
[Refugees] are also preventing themselves from being weaponised in the future. How many people who can't leave Syria and Afghanistan... will be coerced into joining Isis as they take town after town? How many of their children will be forced to embrace extreme Islamist doctrine or face torture, starvation and death?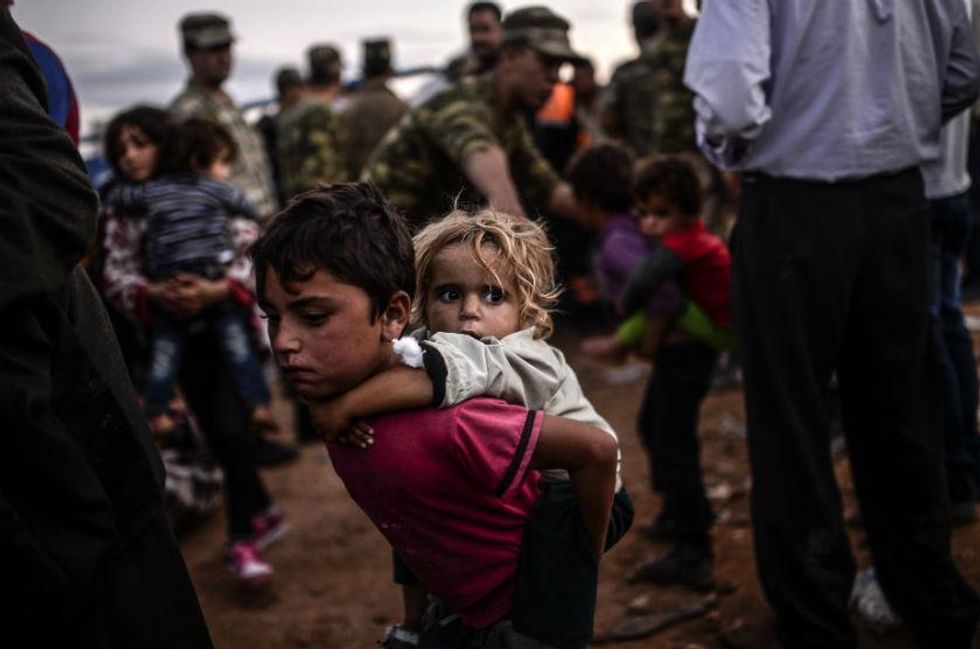 Syrian Kurdish people arrive at the border between Syria and Turkey on September 29, 2014. (BULENT KILIC/AFP/Getty Images)
If people remain trapped in these places they will end up fuelling Isis' and other group's armies as soldiers, or be raped and forced into giving birth to a new generation that will make them more powerful.
The world needs to sit up and recognise refugees for the brave people they are:
People who refuse to stay around and be bitten by zombies and vampires, and thus become zombies and vampires themselves.
Watch Moran's four minute video below: