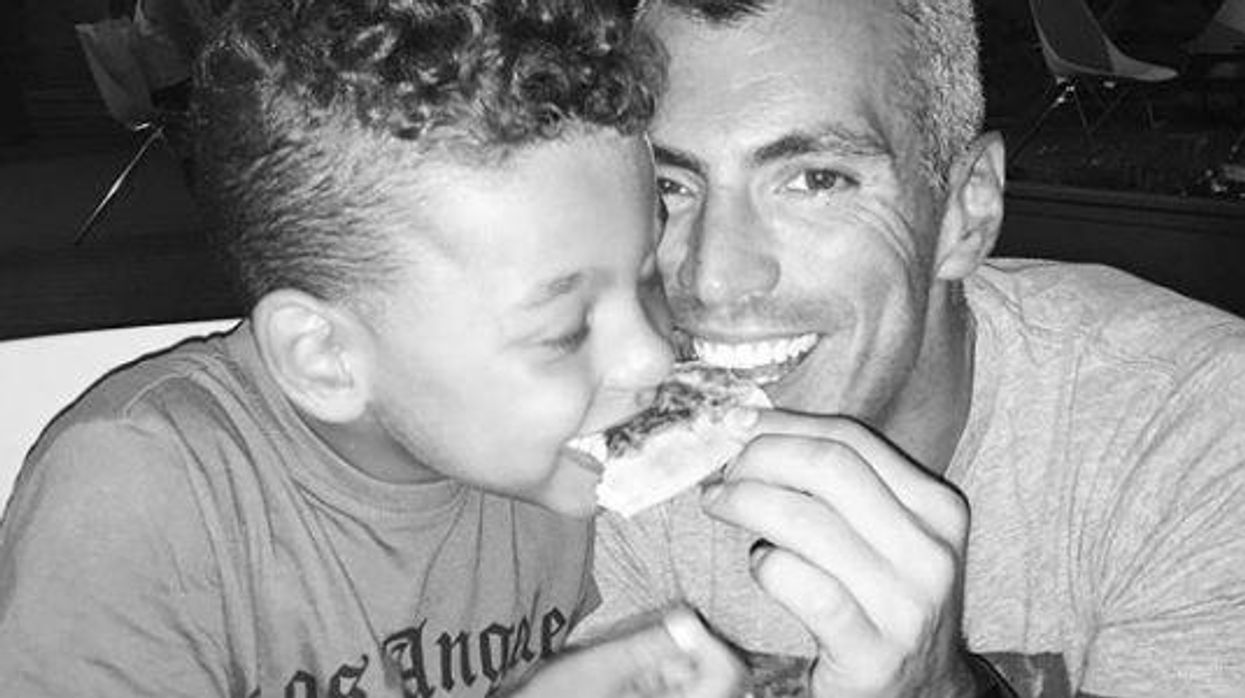 It's likely your emails are currently flooded with Father's Day promotions, all sent by brands vying for your attention – and, of course, your money.
Many rely on the image of a 'traditional' father. You know the sort: he's kind, hard-working and particularly fond of socks, beard grooming kits and Old Spice.
But not all dads can be so easily boxed in, and that the age-old model of the nuclear family doesn't always work in the 21st century. Statistics released last year showed that more and more LGBT+ parents are adopting children in need of a family, with experts citing the catalyst for this rise as the 2013 legalisation of gay marriage.
Some have gone it alone, becoming exemplary single parents to families of happy, contented children. Tuvia Borok adopted his son back in 2013, and has since gone on to become a role model of sorts by engaging in vital voluntary work and to end the stigma around LGBT+ parents.
So, to commemorate Father's Day, we reached out to Borok to talk family life, activism and the difficulties of dating as a busy single parent.