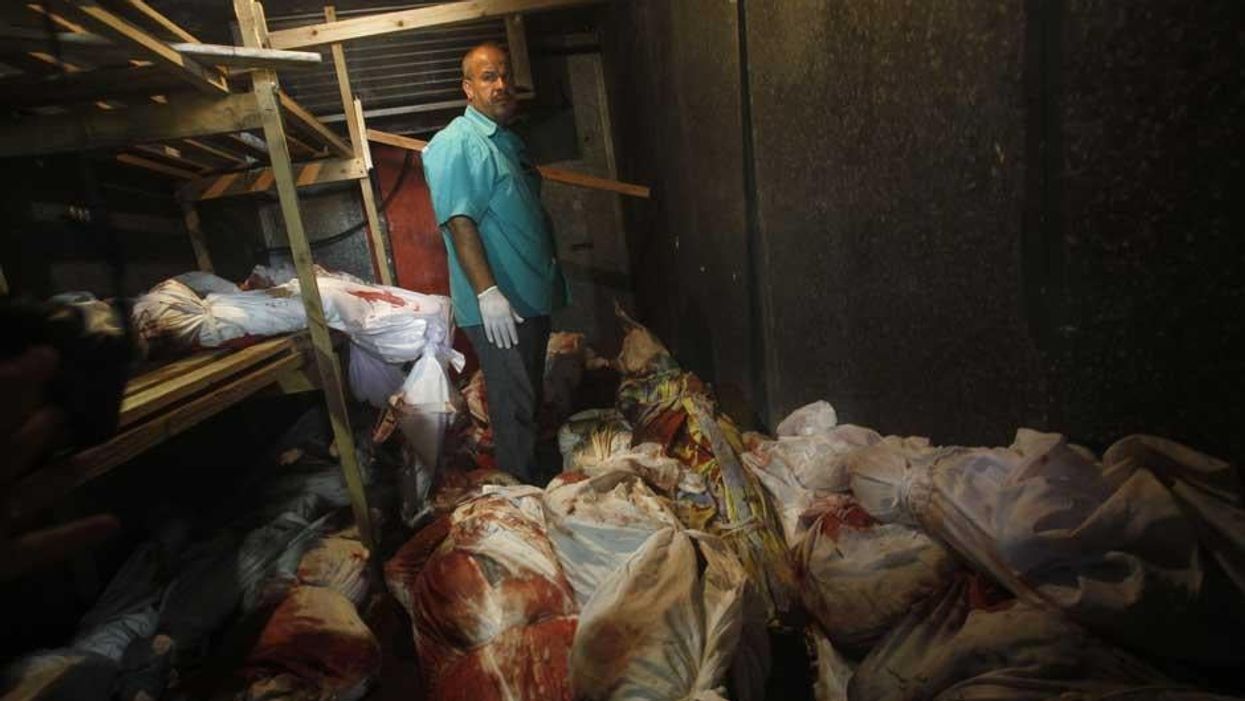 New pictures show a Palestinian medic standing next to bodies stacked up in a vegetable refrigerator in Rafah, Gaza.
Rafah's main hospital came under renewed attack yesterday as the Israeli military continued to search for missing-feared-captured Lieutenant Hadar Goldin.
However, following investigations in Gaza, it was announced on Sunday morning that Lieutenant Goldin had not been captured and had been killed in fighting.