Rex Features
Every year it seems that Halloween costumes, especially celebrity ones, are getting better and better.
For instance this year has seen Rita Ora dress as the Batman villain Poison Ivy.
Bruce Willis and his assistant dressed up as the scary twins from The Shining.
Will Poulter dressed as Sid, the evil neighbour from Toy Story.
However, we are convinced that Gwyneth Paltrow has, hands down, won Halloween 2017.
SPOILER WARNING: If you haven't seen the 1995 horror/thriller Se7en, then read no further.
The actress went all meta and referenced the grizzly end her character receives at the end of David Fincher's acclaimed thriller Se7en.
In case you have forgotten, the end of the film sees a mysterious box delivered to Detective Mills (Brad Pitt) who doesn't like what he sees.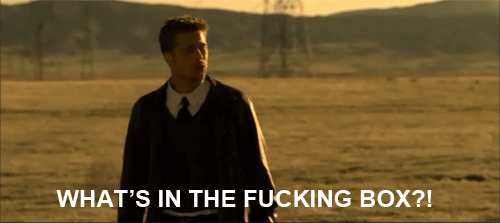 Via: Giphy
Viewers never quite see what's in the box but we are told that it is the head of his wife, played by Paltrow.
We can only imagine that it would have looked a little like this.
Bravo Gwyneth. Bravo.
HT Instagram