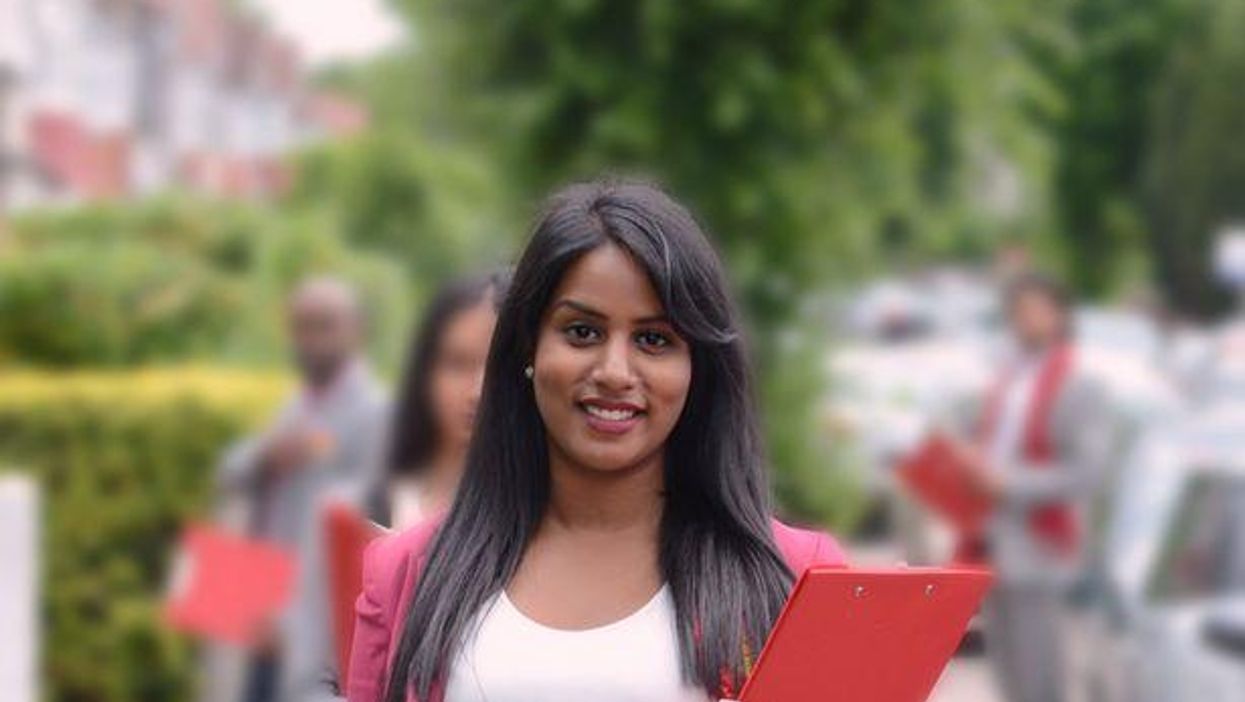 A Labour parliamentary candidate has condemned a leaflet distributed in London falsely attacking her for supporting the caste system as "gutter politics".
The flyer, which was sent out to voters in the Harrow East constituency, attacks Labour and Lib Dem prospective candidates Uma Kumaran and Ross Barlow on the basis their parties supported laws to outlaw caste discrimination in 2013, which some in the Hindu and Sikh communities have argued could inadvertently increase caste stigma.
The leaflet was distributed by Leicester-based organisation Dharma Sewa Purva Paksha (DSP), which claims to speak for Hindus, Jains and Sikhs. It instead backs Bob Blackman, seeking re-election for the Conservatives, on the basis his party had voted against the change.
Kumaran told i100.co.uk:
I am sad that such a deeply divisive leaflet has gone out. I am standing for the whole of Harrow East: a united and diverse community. On a personal level, as a Hindu, I am appalled that my faith is being used against me. Stop, this is gutter politics. I don't know who is behind this leaflet but it condemns me and recommends people vote for Bob Blackman and people can draw their own conclusions.
Speaking to i100.co.uk, Blackman said the DSP leaflet had "nothing to do with me". Asked if he would disassociate himself from the comments in the leaflet, he said: "You should see some of the leaflets going out about me by Muslim organisations." Blackman added he had complained to police about an anonymous leaflet from "Muslim extremists". i100.co.uk has invited Blackman to share these leaflets with us.
DSP's managing editor Mukesh Naker confirmed to i100.co.uk the organisation was behind the leaflets, adding there was also a national one. Naker said he was a Conservative Party member but that the leaflets were not backed by the party. Asked why he would attack Kumaran, Naker said: "It's self-explanatory to be perfectly honest."
Blackman claimed the seat from Labour in 2010 and recent polling from Lord Ashcroft puts him four points behind Kumaran.
i100.co.uk has spoken to the Electoral Commission to confirm reports that locals have complained about the leaflets.