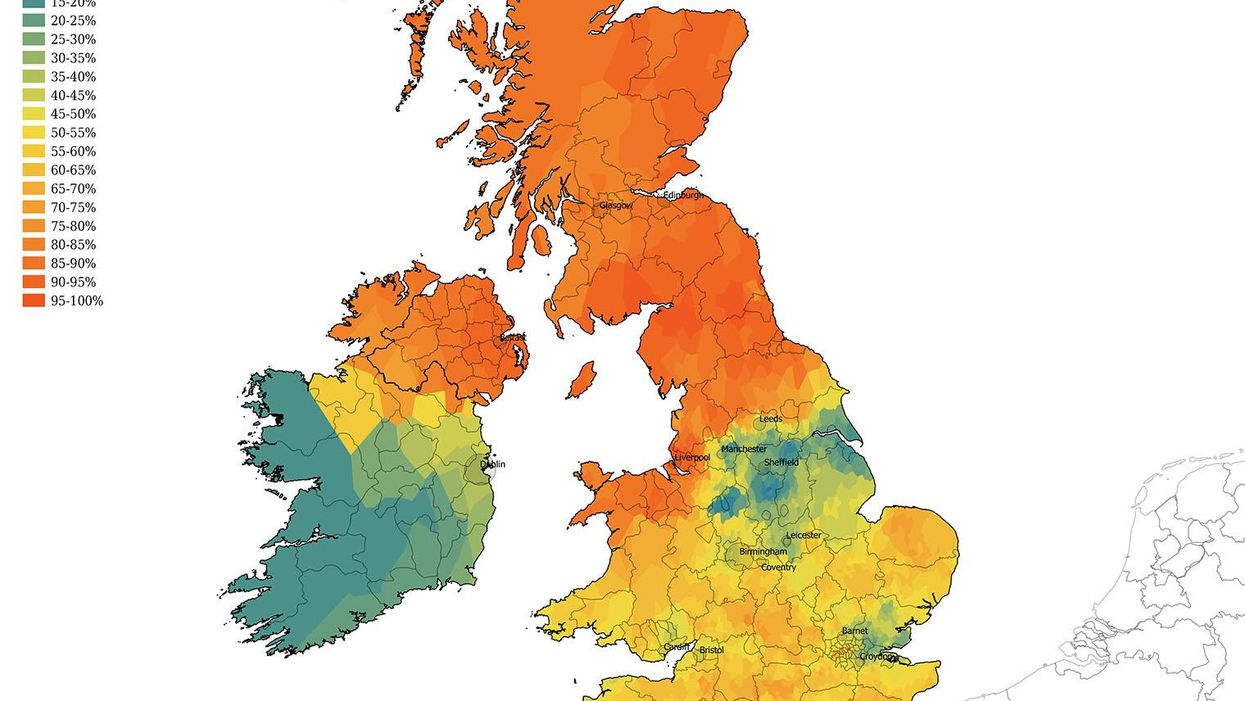 London accents could be taking over, according to recent research by the University of Cambridge.
The regional diversity in dialects could be diminishing, as research from an app has revealed much of England is falling more in line with how English is spoken in London and the south east.
Cambridge researchers launched the English Dialects App in January 2016, which was downloaded more than 70,000 times.
Thirty-thousand people provided results on how they pronounced certain words and colloquialisms, allowing researchers to map the spread, evolution or decline of certain modes of speech.
How many people say 'backend' instead of 'autumn'?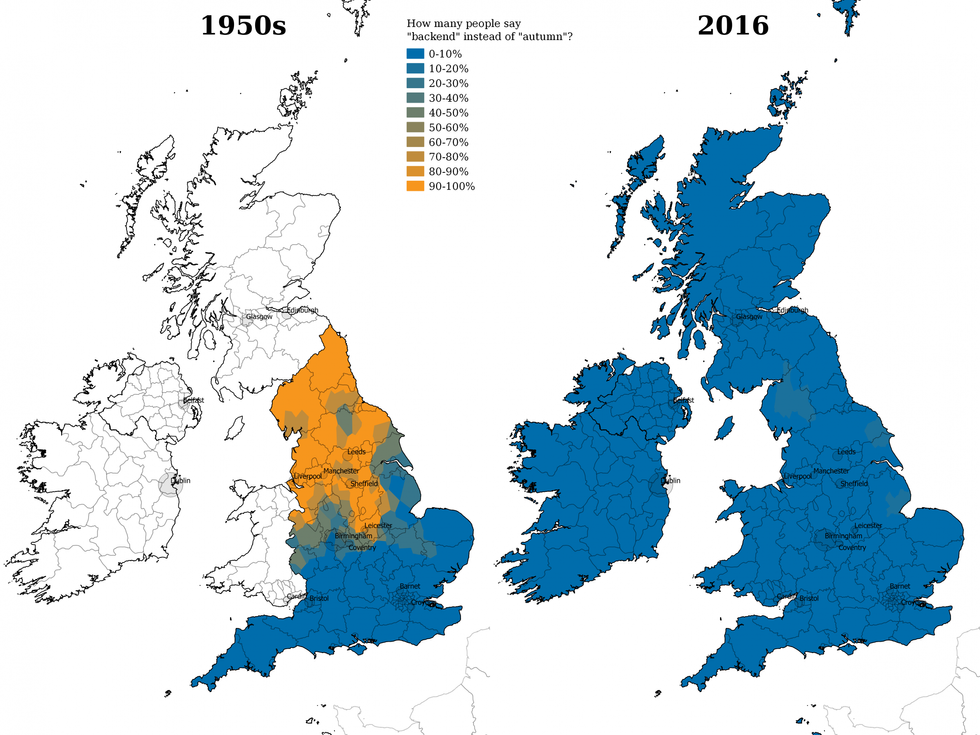 Picture: University of Cambridge
The researchers compared their data on accents with that of a survey of dialect speakers in 313 locations carried out in the 1950s.
Some features of regional accents, such as the West Country pronunciation of 'r' in 'arm' are disappearing in favour of more London-sounding pronunciations.
How many people pronounce the 'r' in 'arm'?
Picture: University of Cambridge
Lead researcher Dr Adrian Leemann of the Department of Theoretical and Applied Linguistics, said:
When it comes to language change in England, our results confirm that there is a clear pattern of levelling towards the English of the south-east; more and more people are using and pronouncing words in the way that people from London and the south-east do.
For how many people does 'putt' rhyme with 'put'?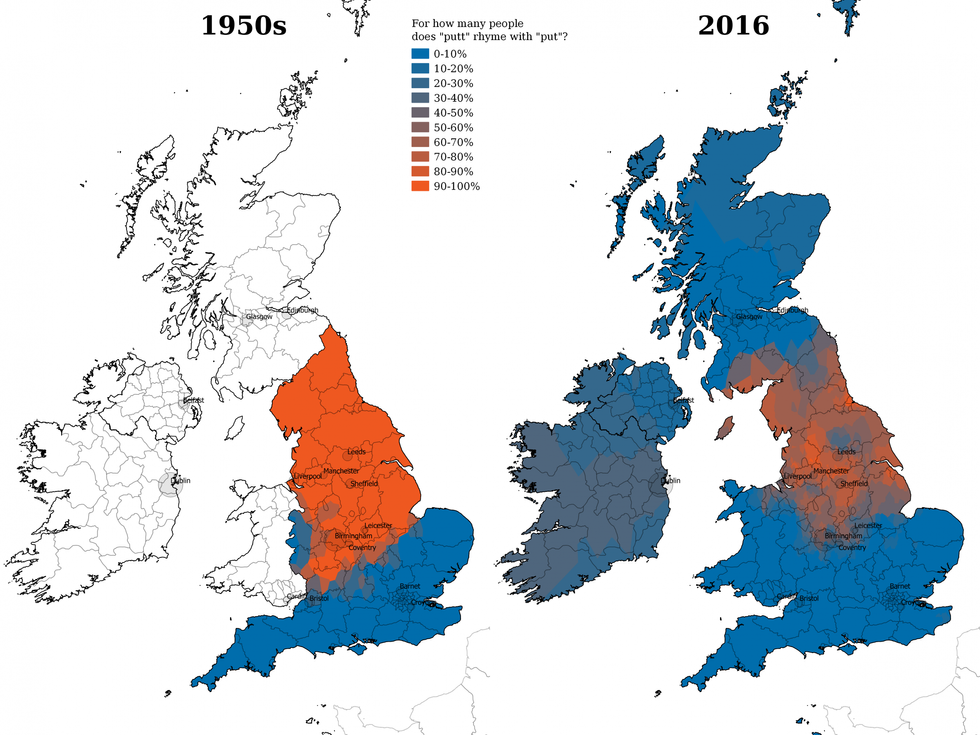 Picture: University of Cambridge
Professor David Britain from the University of Bern, who collaborated on the project, said:
People in Bristol speak much more similarly to those in Colchester now than they did fifty years ago. Regional differences are disappearing, some quite quickly. However, while many pockets of resistance to this levelling are shrinking, there is still a stark north-south divide in the pronunciation of certain key words.
How many people say 'fall' instead of 'autumn'?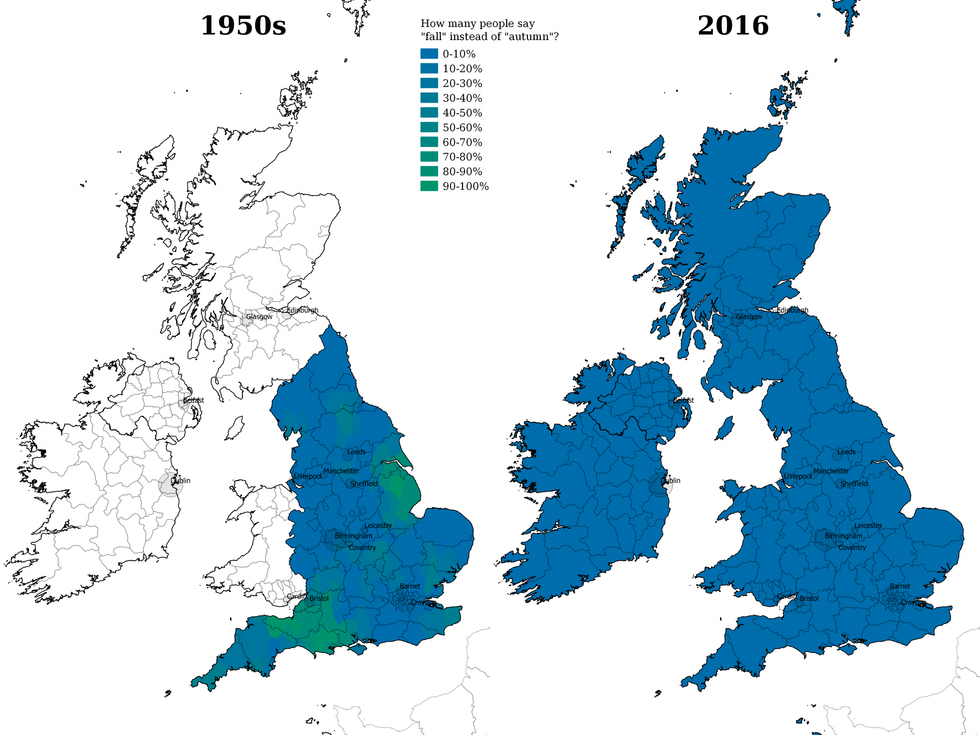 Picture: University of Cambridge
There are some words and pronunciations which have put up more of a fight than others.
While 'backend' has all but disappeared as a synonym for 'autumn', pronouncing 'last' with a short vowel remains as popular as ever in the north.
How many people have a short vowel in 'last'?
Picture: University of Cambridge
Other words such as 'shiver' or 'spelk' for 'splinter' remain found in the same pockets they once were in the 50s - however they are less common now.
What do you call a small piece of wood under the skin? (Most frequent answer)
Picture: University of Cambridge
Cambridge PhD student Tam Blaxter, who worked alongside Dr Leemann to map the data, said:
Many of the results have confirmed what language experts might predict – but until now we just didn't have the geographical breadth of data to back up our predictions.

If we were to do the survey in another 60-70 years we might well see this dialect levelling expanding further, although some places like the north-east seem to have been especially good at preserving certain colloquialisms and pronunciations.
The app can now, using the data already supplied, predict the location of 25 per cent of respondents within 20 miles.
Just to think, in the future people might be able to place your background by only a few spoken sentences.