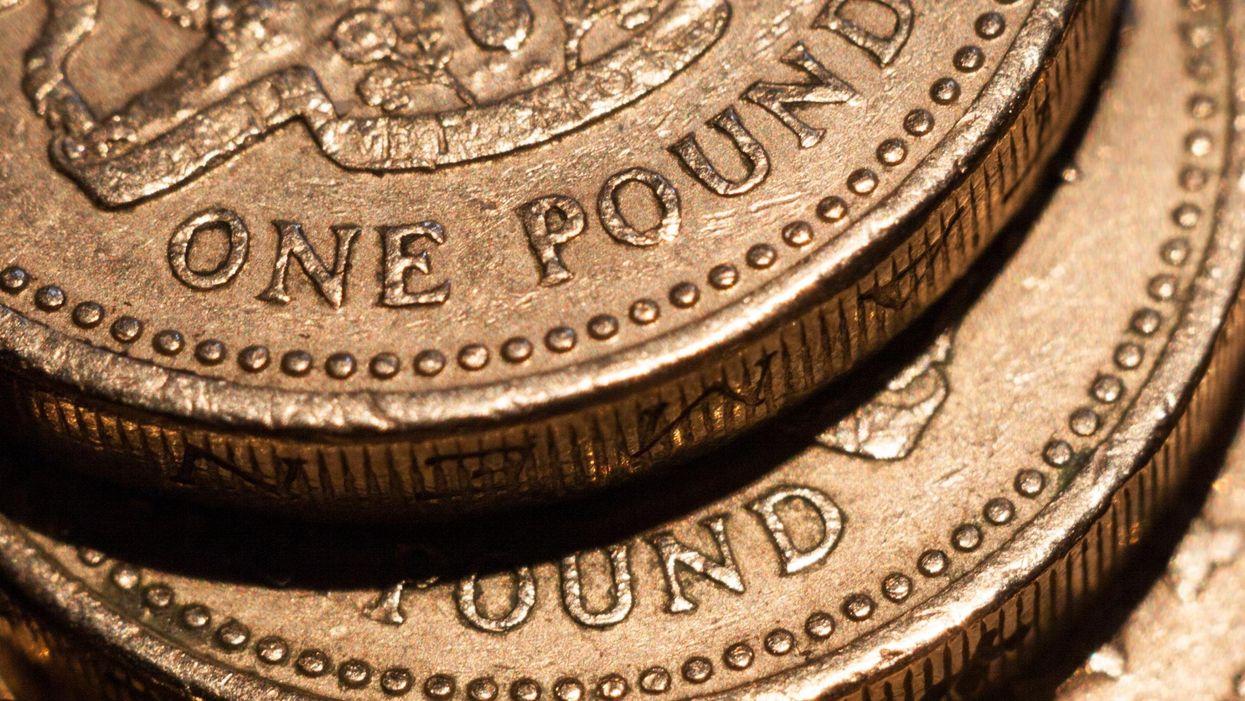 Lee Jones/REX/Shutterstock
According to last month's Money Advice Service (MAS) report, more than 16 million people in the UK have savings of less than £100.
Luckily, the BBC has just summed up how to save £60,000 by the age of 40.
Be more squirrel, less monkey
While monkeys eat all the bananas they have, and bears store only the berries they have left over, squirrels put aside 20 per cent of their acorns before eating any at all.
If that sounds bafflingly simplistic to you, indy100 has summarised the tips and tools of the trade so you too can end up with a nest egg.
1. Budgeting
Exchange your cup of takeaway coffee for a one-off purchase of a Thermos.
Or forgo your shop-bought sandwich for a homemade soup or salad - healthier as well as significantly cheaper.
You could then take that money and invest it in the Government's Lifetime Isa, which will be launched in April next year.
Whatever you save each year in this ISA, the government will add 25%.
You could also expect to accrue interest on your savings - the best instant access rates are currently around 1% annually.
Use with caution, however: you can only withdraw the money without any penalty fee if you're buying your first home, are over 60 or have a terminal illness. Anyone else pays 25% exit charge.
2. Tracking
The article advises using a spreadsheet to keep track of your income and outgoings.
That way, you can identify where spending can be cut or where bills can be prioritised.
You can also see where lifestyle changes can help improve savings, e.g. by switching supermarkets or savings accounts.
There are several mobile phone tools and apps which can help you keep track of your spending on the go, or advise you on appropriate saving.
For example, Chip and Plum use algorithms to determine how you spend and compare your outgoings with expected future earnings. They work as bots on Facebook messenger and talk back to you, as well as moving small sums of money into interest accounts for you.
3. Challenging
According to experts at the MAS, it's easier to save with a definitive goal in mind, or by challenging yourself.
They launched a pilot savings challenge scheme, which asked 22 people to try and save £100 a month for three months.
£447 was the average amount saved after three months, beating the £300 goal.
Paul Taylor, head of digital at MAS, said: "The thing that motivated people - almost without exception - was the challenge."
4. The 'S' words
MAS has established guidelines to help savers: the four 'S' words.
SWAP a purchase with a similar, cheaper product, even if the quality is lower
SWITCH to better rates (e.g. your broadband or mobile phone contract)
SELL anything that you don't use or need anymore, e.g. on Gumtree or EBay
START a new habit or behaviour, like making your own lunch or walking instead of taking the bus.
Not included as an 'S' word, but obviously should have been:
Be like a SQUIRREL.