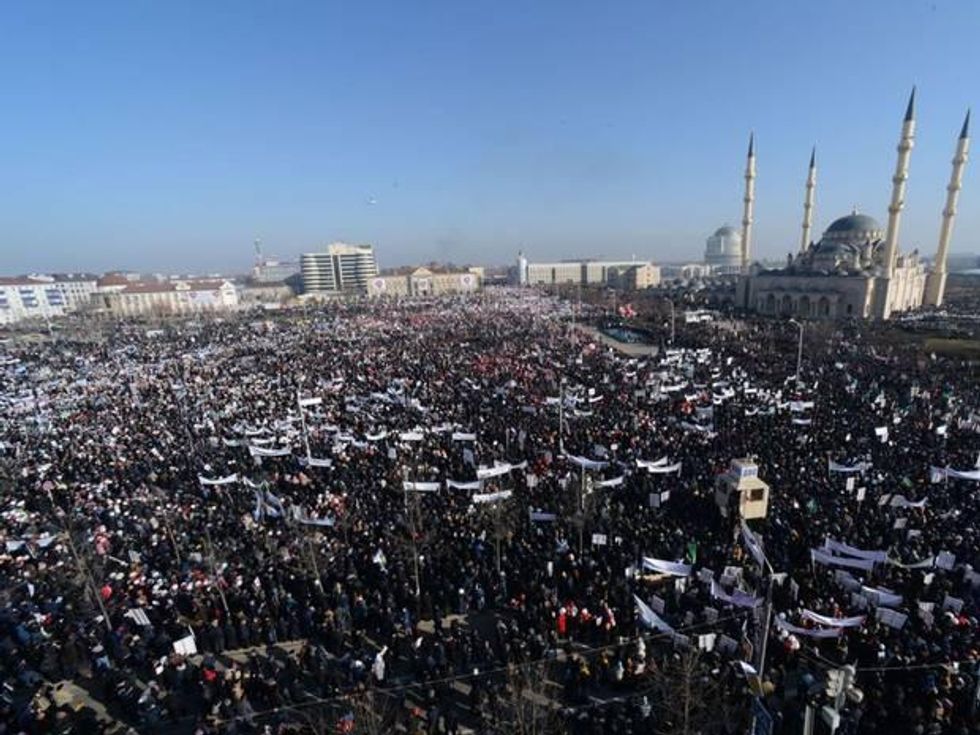 Hundreds of thousands of people have marched through the capital of the majority Muslim region of Chechnya in Russia to protest against the "vulgar and immoral" Charlie Hebdo magazine.
Pro-Islamic chants and signs bearing the slogan "I love my Prophet Mohamed" were reported in the march through the centre of Grozny.
Chechen leader Ramzan Kadyrov described Charlie Hebdo as "vulgar and immoral"
Reuters reports that the protest may have been backed by the Kremlin because it was shown live on state television and may have been a way to allow Russia's Muslims to vent anger after a similar rally was banned in Moscow.
Demonstrations have taken place in several Muslim countries since Charlie Hebdo'slatest edition, showing the Prophet Mohamed on its cover, was published last week. Depictions of the prophet are seen as offensive in Sunni Islam.
Afghanistan
Algeria
Iran
Mali
Niger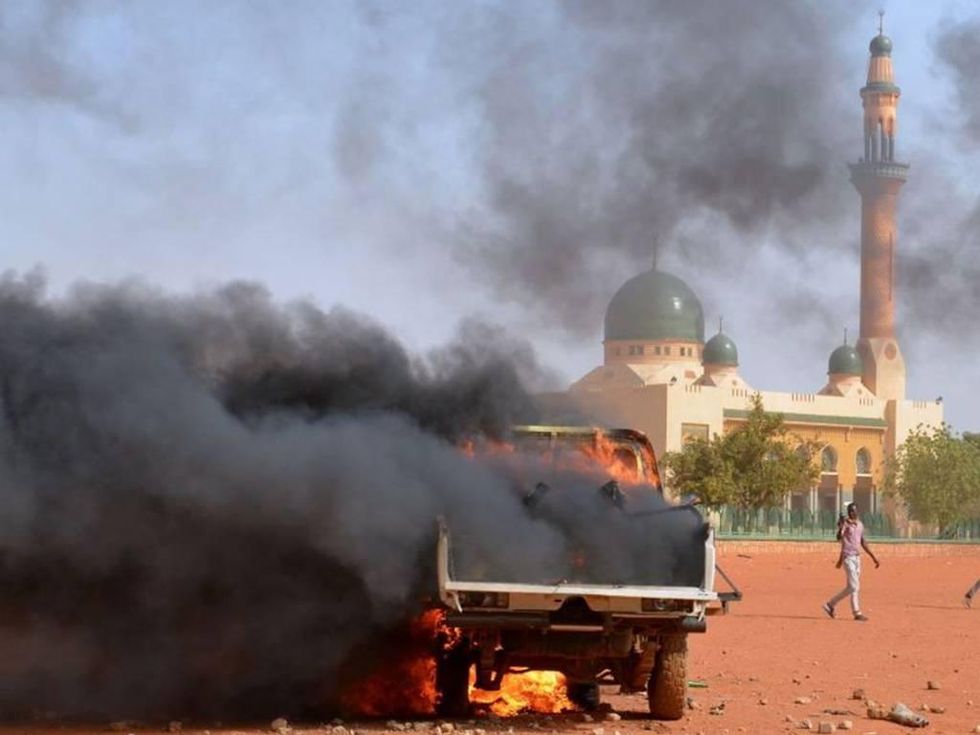 Pakistan
Philippines
More: [Francois Hollande's approval rating after Charlie Hebdo]3