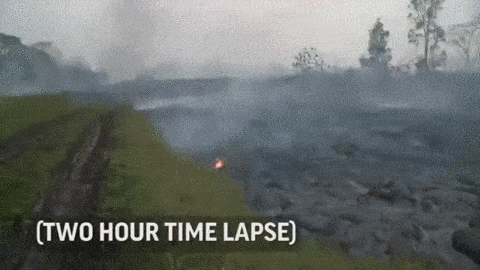 A time-lapse video of lava from a Hawaiian volcano shows it continuing its slow advance through the town of Pahoa, where it has already destroyed several buildings.
The Kilauea volcano on Hawaii's Big Island began erupting on 3 January 1983, but lava start to bubble out of the volcano's Pu'u O'o vent on 27 June this year.
It is the focal point of the Big Island's largest tourist attraction, the Hawaii Volcanoes National Park, and is the longest eruption currently occurring on the planet.
More: A newspaper in New Zealand tried to replicate the New York catcall video