Shawn Cross
Each year thousands of artists sign on for Inktober, where they challenge themselves to create a drawing each day that focuses on mental health.
Shawn Cross, a professional artist who produces work for the web comic and animated shorts of Cyanide and Happiness, as well as creating his own original work, found out about Inktober through a fan.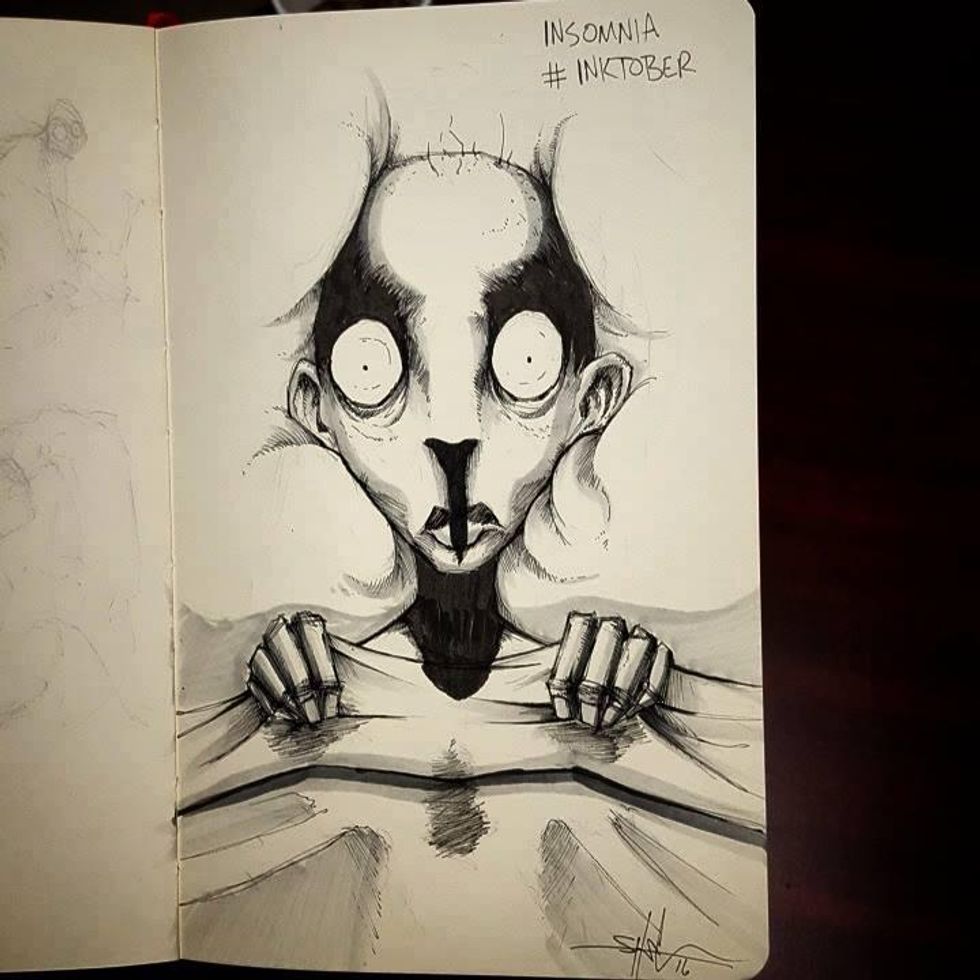 Insomnia
His dark, striking illustrations for mental health disorders including PTSD, attention deficit disorder and paranoid schizophrenia have attracted praise from thousands of people.
Read our interview with him below and have a look at his work for Inktober so far:
Q&A with Shawn Cross
Each illustration seems to be quite distinct – how did you come up with the different characters for each disorder?
Before each drawing I toy around with poses and shapes to try and portray as much as possible in a single image.
There's no real thought that goes into it being male/female, just whatever happens to make me think it needs. I kinda let the art lead me in the direction.
Have you been surprised by the response they've received – they seem to be very popular on Facebook and on Bored Panda
I'd be lying if I said I wasn't surprised. After I did the first couple and people were liking them I was like "OK people dig it" then after that first week, my social medias just exploded and I realised I was onto something unique and important.
I'm used to a certain level of exposure working with Cyanide and Happiness but not nearly as much on my personal art. So it's been a bit overwhelming to say the least .
Is there anything you were/are hoping to achieve with the drawings?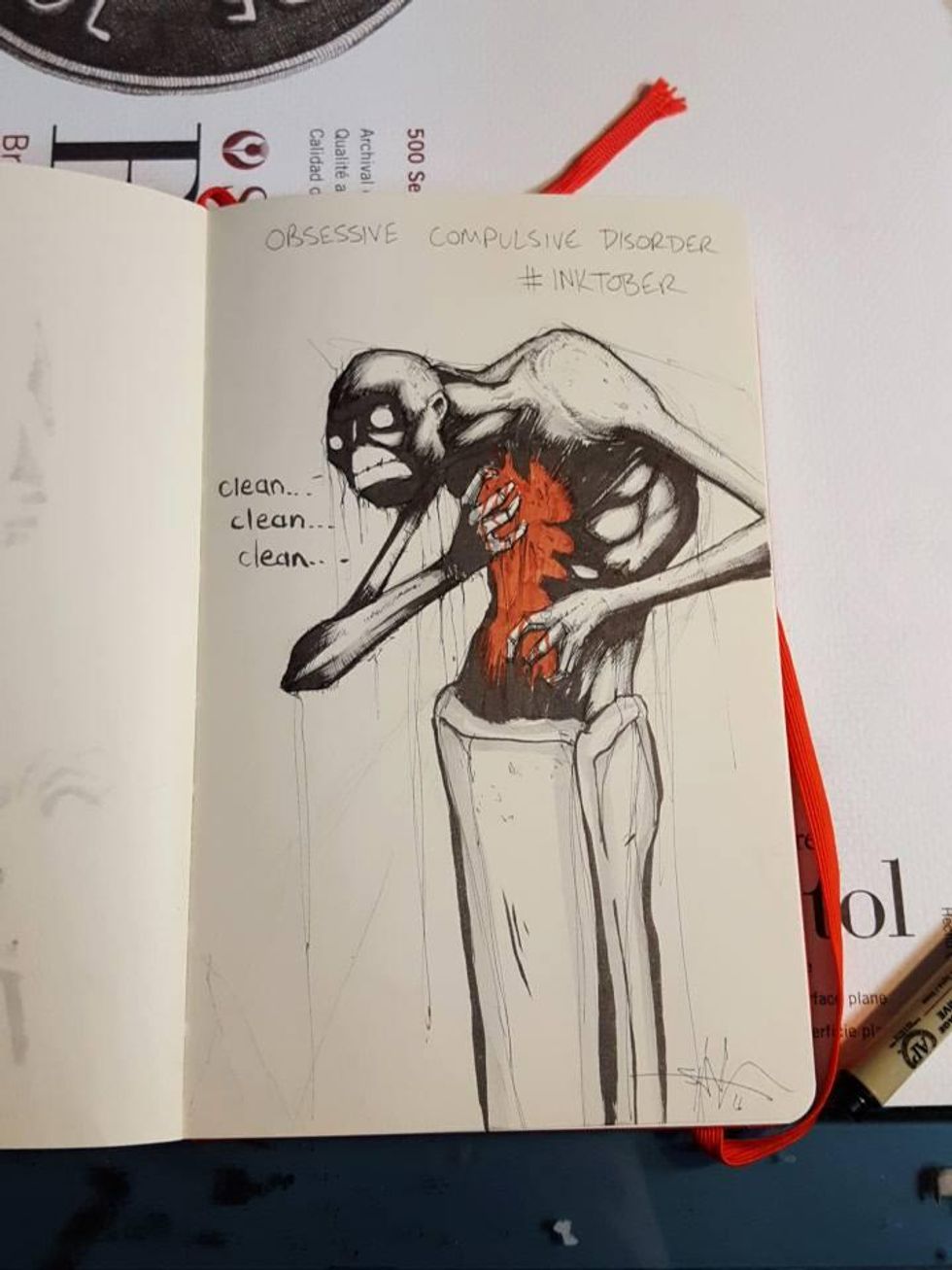 Obsessive Compulsive Disorder
Initially I was just using it as a subject for inktober but may dive deeper into mental health and see what I can do.
I've received an amazing amount of emails from people telling them the art helped, and that feeling is unexplainable.