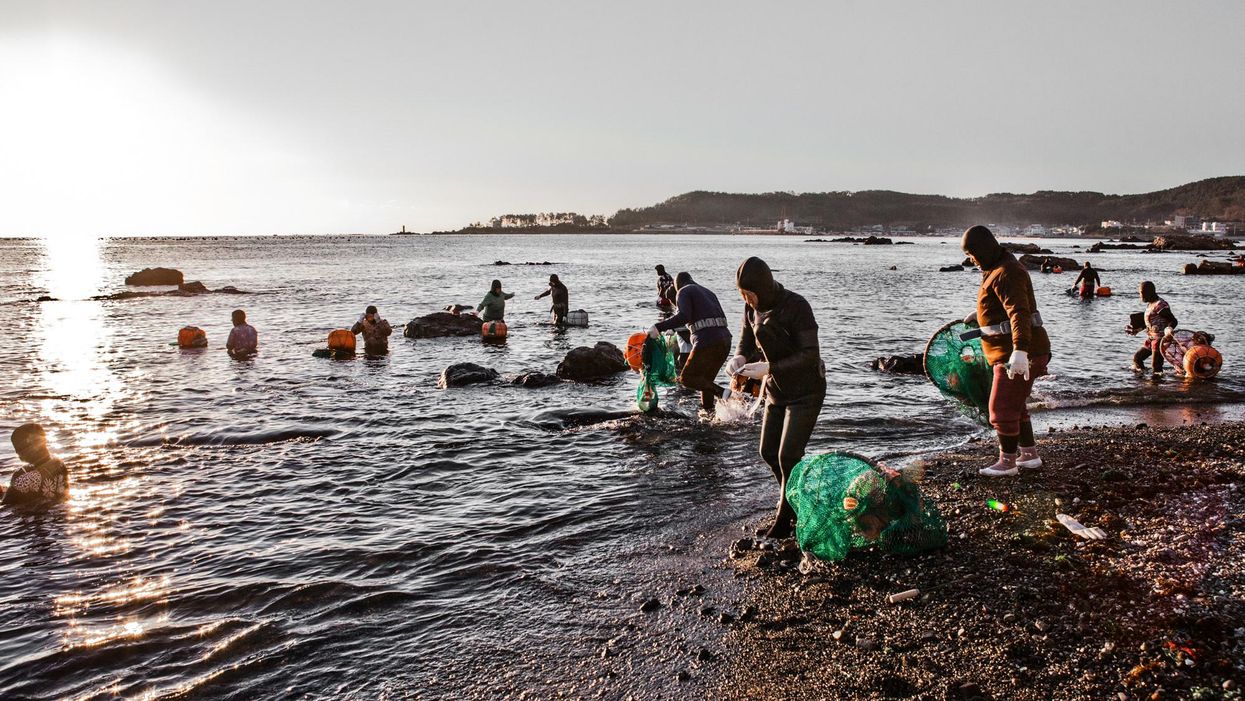 Mijoo Kim
A New York-based photographer has been documenting the last of the so-called Korean mermaids.
Mijoo Kim's photoseries, The Mother of the Sea, depicts what could be the last generation of haenyo - 'sea women', as they are locally known on Jeju Island, near the South Korean coast.
The haenyo, most of whom are in their 60s and 70s, free dive in the Korea Strait to collect sea urchins, cucumbers, abalones, and squid from the ocean floor.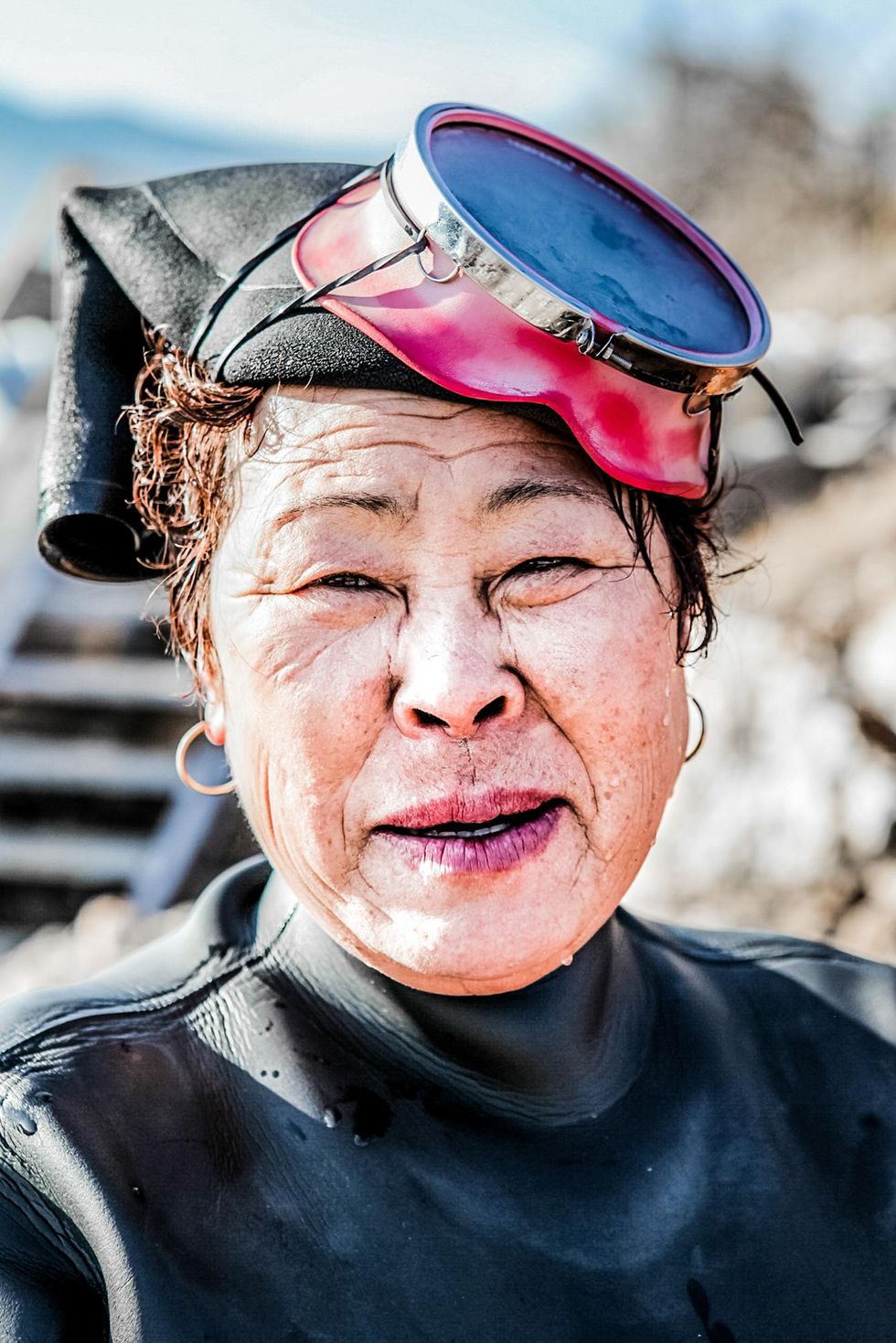 Picture: Mijoo Kim
"I have been always interested not only in exploring various aspects of human lives," Kim tells indy100, "but also in cultural variations of looking, because I feel that a photographer needs to say something that carries meaning and is socially enlightening to the public. That is why I am interested in the haenyo."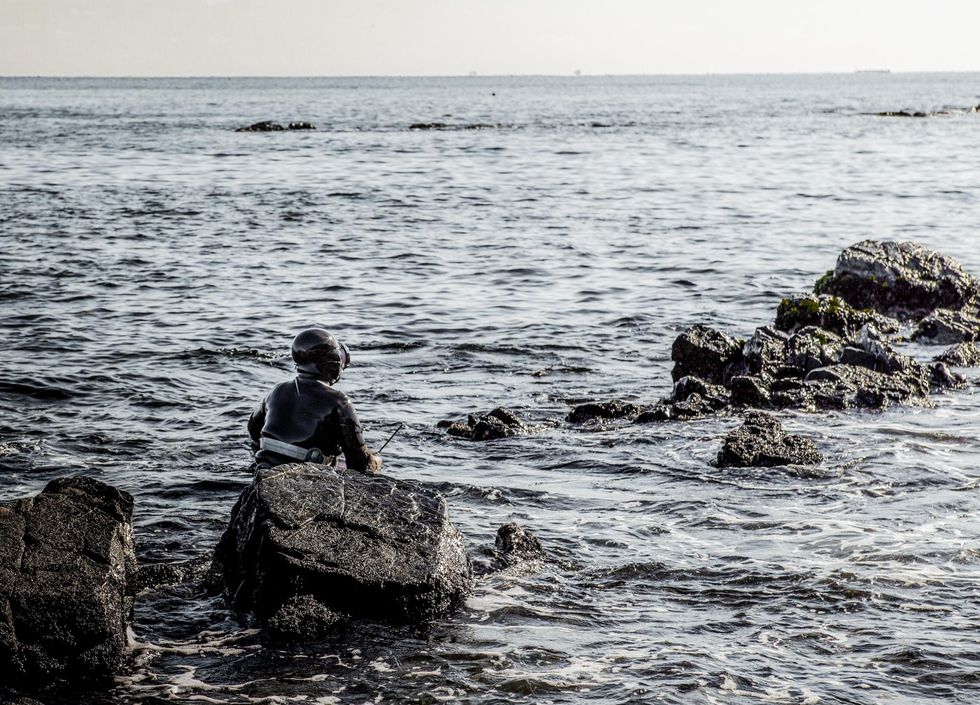 Picture: Mijoo Kim
Kim, who was raised near the sea in Busan, southern South Korea, had a passing familiarity with the haenyo when she began the project - "but I didn't know exactly what they go through".
When I tried to take photographs for the first time, they didn't have any interest in my project, so they refused. So I spent several weeks with them just helping out, driving them back from their last dive site, and helping peeling sea urchins. I only wanted to start taking photographs when they gave their consent.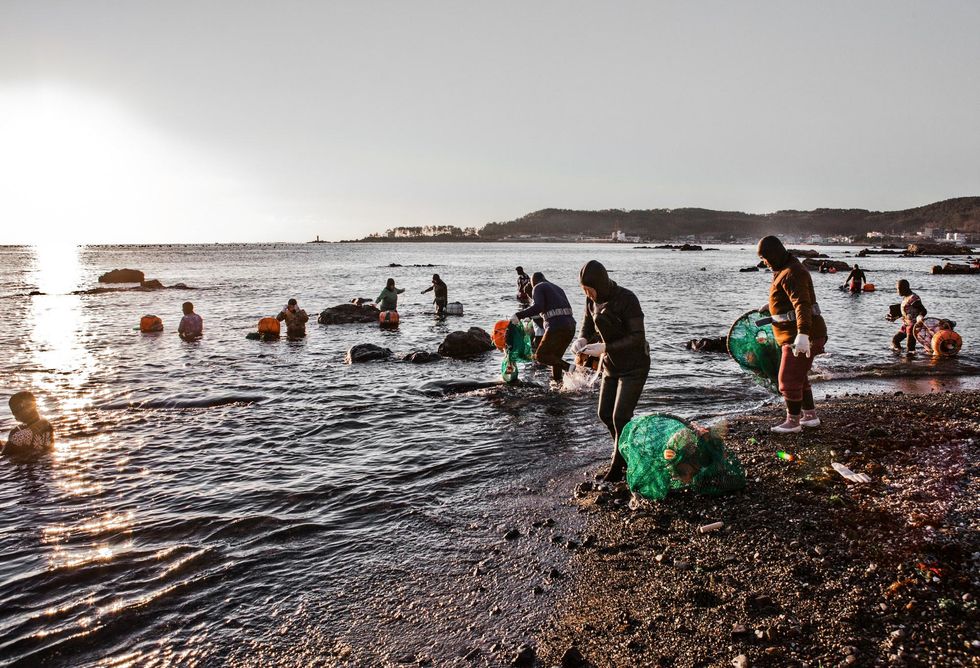 Picture: Mijoo Kim
These women can dive to depths of up to 65ft (20 metres) without any oxygen tanks, holding their breath for up to two minutes.
The saying goes in Korea that "haenyo do the work of the dead in the land of the living".
​Winter temperatures range from between minus 6 and 3 degrees celsius, but winter is the season for sea urchins, so the haenyo go out no matter how cold it is. They also sometimes bob in the freezing water for hours at a time.
One of the biggest challenges for me was taking photographs underwater. After a photo session, I really realised what difficult and physically demanding work the haenyo do.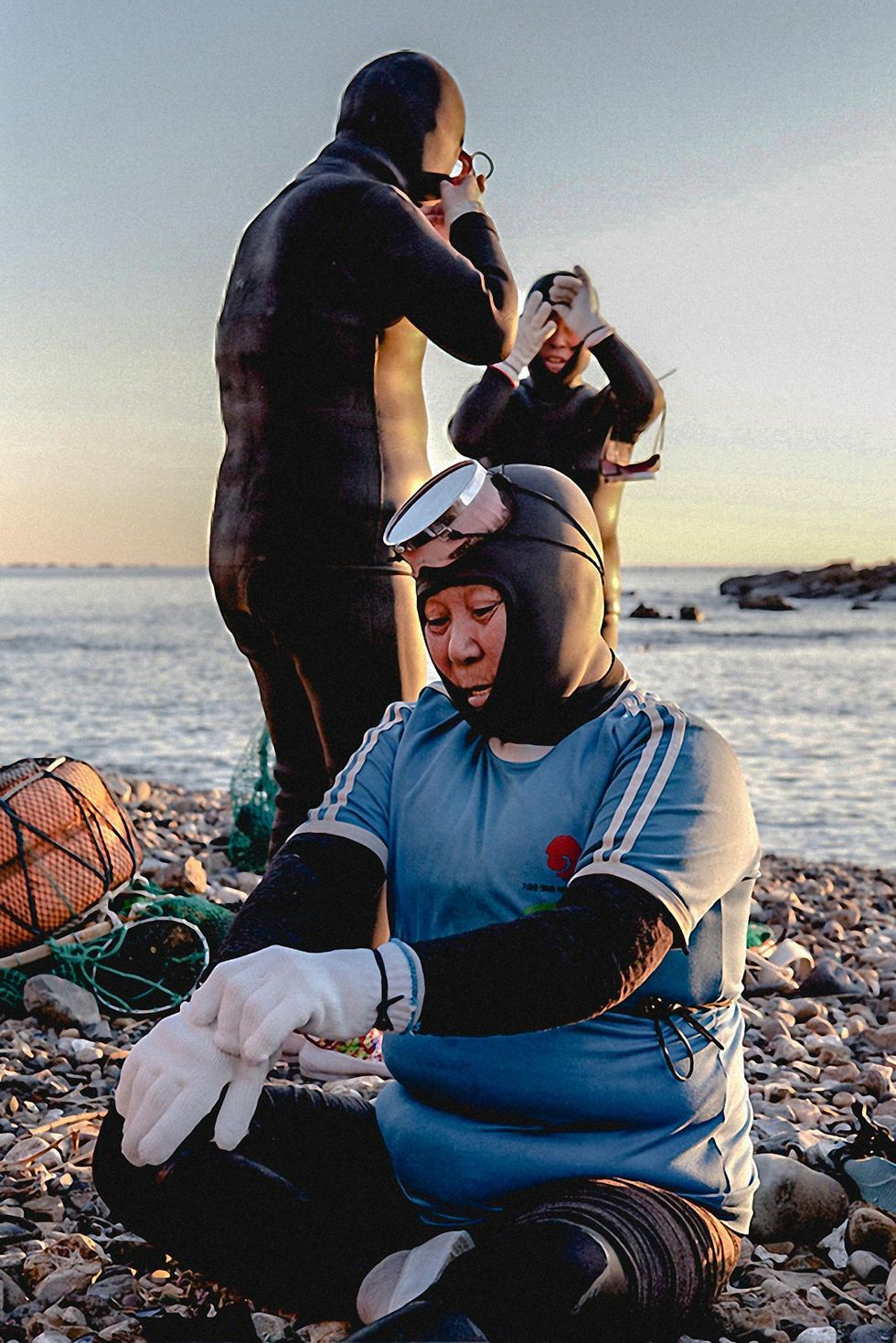 Picture: Mijoo Kim
The profession, which traces its roots back to the 5th century, was once male dominated. By the 18th century, however, the sea women had taken over.
But their their numbers are now dwindling, as younger generations move to the mainland for work and education while numbers of commercial fisheries are on the rise.
The number of female divers has declined over 50 years due to industrialisation, pollution, and the dangerous and arduous nature of the work.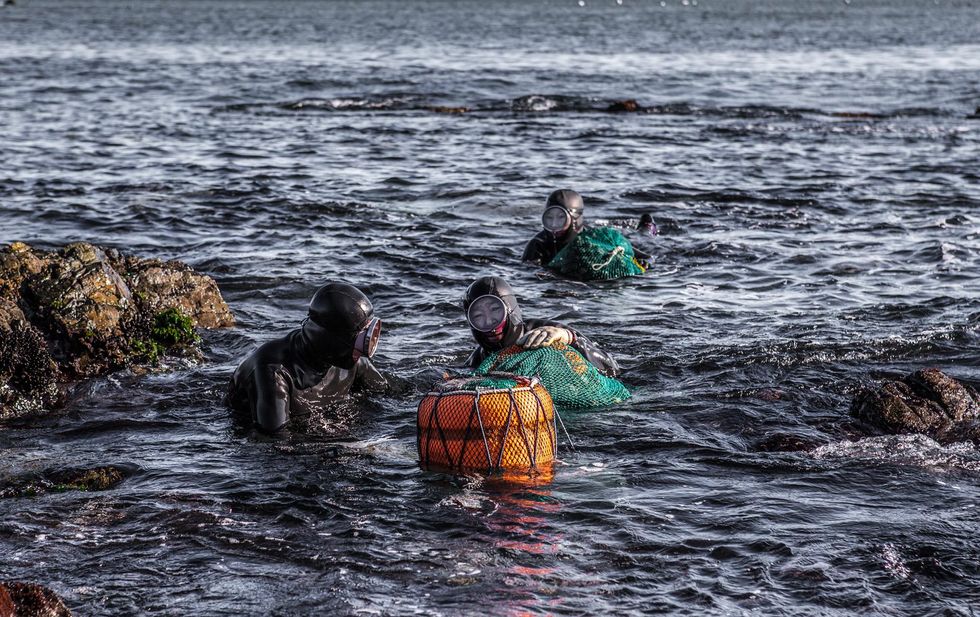 Picture: Mijoo Kim
Picture: Mijoo Kim
Although there are schools for haenyo on Jeju Island to preserve and continue the tradition and culture, there are fewer than 4000 left.
But Kim now feels that she has gained a better understanding of the haenyo culture and what they go through during their lives, and hopes to convey that message to her audience.
I believe that these women are carrying on an important cultural legacy and I wanted to document their beauty and courage. 

​I hope, with my photoseries, to share not only their beauty as women, but also their tenacity in facing difficulties during their lives. I hope these haenyos are not the last of their line. 
Picture: Mijoo Kim